Ideas & Inspiration - Wilton Shopping Village - Shop/Shopping Centre in Salisbury, Salisbury - VisitWiltshire
Wilton Shopping Village
Minster Street
Wilton
Salisbury
Wiltshire
SP2 0RS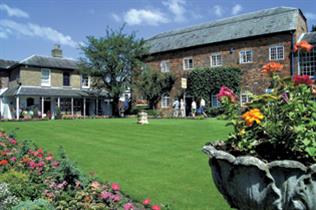 The Wilton Shopping Village offers you a unique shopping experience - good value in an historic, riverside setting. You'll find a wide range of factory outlet shops all with discount prices. Leading brands in fashion, textiles, glassware, china, golf equipment and much, much more - not to mention the finest name in carpets from The Wilton Carpet Factory Shop. In addition to the restaurant, which is situated inside the Edinburgh Woollen Mill shop, you can also enjoy the children's play area, or just relax and watch the river wind its way by. With so much to see and enjoy you can spend the whole day here - without spending a fortune.
Opening Times
2013

(01/01/2013 - 31/12/2013)

Day
Times
Monday

09:30

17:30

Tuesday

09:30

17:30

Wednesday

09:30

17:30

Thursday

09:30

17:30

Friday

09:30

17:30

Saturday

09:30

17:30

Sunday

10:30

16:30
* Open all year except Christmas Day, Boxing Day and Easter Sunday. No admission charge.
What's Nearby
Wilton House, home to the 18th Earl of Pembroke, provides a fascinating insight into British...

0.14 miles away

Salisbury Racecourse is one of England's oldest racecourses, racing having taken place at the...

1.71 miles away

Explore a treasure trove of amazing artwork in the largest independent art gallery in the South...

2.49 miles away

Discover the story of the original Salisbury with a day out to Old Sarum, 2 miles north of where...

2.62 miles away
The Museum tells the story of the infantryman from the Seven Years War to the present day. On the...

2.75 miles away

Ageas Salisbury International Arts Festival presents a wonderful array of spectacular events....

2.75 miles away

Queen Anne house with magnificent plasterwork, fine oak staircase, period furniture and important...

2.76 miles away

Home of the award-winning Stonehenge Gallery and the 'Amesbury Archer'. Displays reveal the history...

2.79 miles away

Be inspired by this magnificent medieval cathedral surrounded by 8 acres of lawn and historic...

2.84 miles away

The best way to discover the mysterious stones! Our distinctive buses with recorded audio...

2.87 miles away

Situated in Grade I Listed buildings in Salisbury's Cathedral Close, Sarum College hosts a regular...

2.95 miles away

Collection of aircraft, cockpits, replicas and models weapons and trials equipment to show the...

3.34 miles away

Stonehenge stands impressively as a prehistoric monument of unique importance, a World Heritage...

6.86 miles away

Just 2 miles from Stonehenge, Amesbury's Royal past, history of flight & the breath-taking...

6.92 miles away

Did you know the famous stone circle is surrounded by other ancient monuments in the Stonehenge...

7.16 miles away

Downton Cuckoo Fair is an ideal family event and entry is FREE. Over 250 craft and other quality...

7.59 miles away
Previous
Next