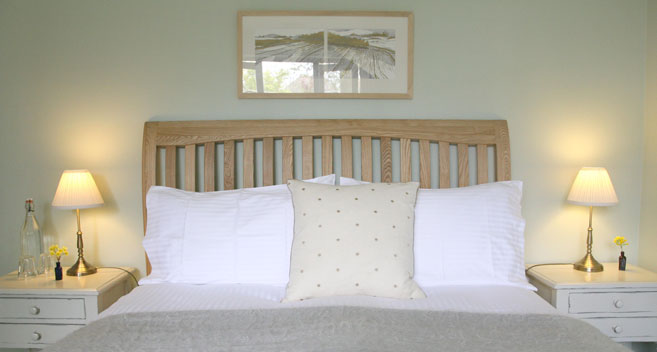 Tell us a bit about yourself and your role at Meadowbank House Bed & Breakfast
I have been running Meadowbank House Bed and Breakfast for four years now and I love it! I particularly enjoy meeting all the guests. We get lots of walkers, walking the Ridgeway National Trail or exploring North Wessex Downs Area of Outstanding Natural Beauty.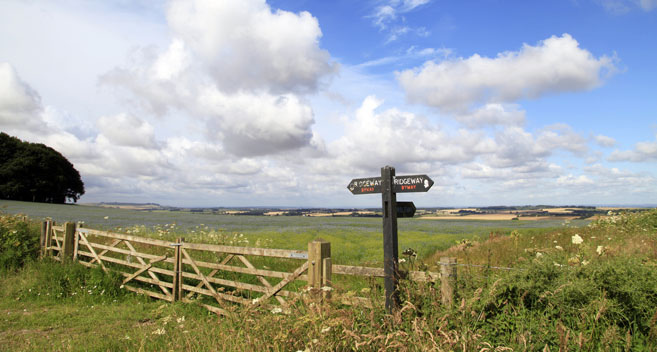 I like putting in a little bit more effort and providing extras for people, surprising them with special touches.

I have lived in many different places, starting in Herefordshire in a small village and now here in Wiltshire in a small village, by way of Bristol, Newcastle, York and San Francisco!

I though Wiltshire a very strange landscape when I first moved here, not small fields and hedgerows and orchards like Herefordshire.

Poet Edward Thomas described this Wiltshire landscape as "pure downland, the breasted hills curved as if under the influence of a great melody. It is beautiful, quiet and a most visibly ancient landscape."
I love the garden here and am often to be found muddy and tousled with a trowel in my hand, while Matthew is down on the allotment growing fruit and vegetables for the morning breakfast table.
We make lots of jams and compotes using our own fruit and fruit given to us by neighbours and friends. Lots of bartering and swapping of produce goes on in the village!
Where is your favourite Wiltshire picnic spot?
A favourite picnic spot is Long Dean over near Castle Combe. It is accessible by walking along footpaths either from the tiny hamlet of Ford or along small roads up off the A420. There is a lovely millstream and places to sit next to the babbling water to picnic. My children and I have paddled in the water there on many summer picnics! There are lovely circular walks there starting either near Ford or up at Castle Combe.
The valley the other side of the A420 is another gorgeous walk along the valley of the Bybrook. Parking at Ford and walking along the valley to Slaughterford and over to Biddestone with two lovely pubs and a beautiful village pond and green with ducks wandering about.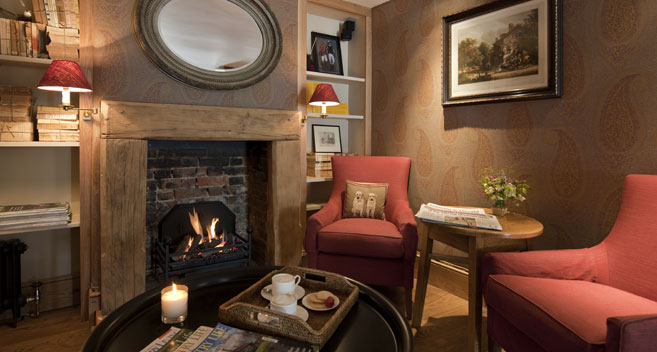 Where do you like to eat in Wiltshire?
My top three favourite places to eat in are The Bell at Ramsbury which is great for food, beer and people watching! Silks on the Downs which is really friendly and has super food and wine list and the Royal Oak at Bishopstone which is renowned for the organic pork along with many other delicious and local delicacies, don't believe everything they tell you though – there are some wags there with a keen sense of humour.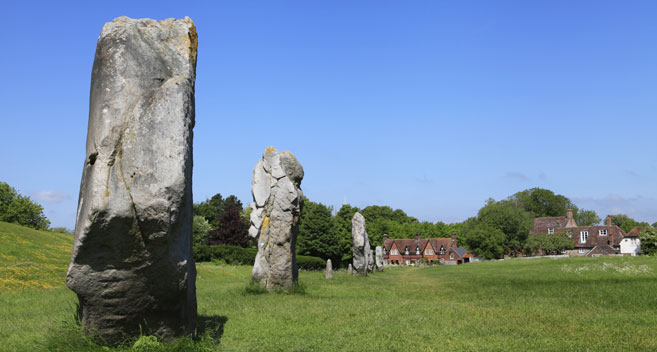 Where are your favourite places to visit and why?
I never get tired of going to Avebury and walking amongst the stones and in and around the village. There are so many pretty Wiltshire villages and small market towns to discover and while away a morning and lunch! I love helping guests to plan what they would like to explore when they are staying with us. We are lucky to be located in such an incredible location where the points of the compass all meet. From Meadowbank House B&B it is an hour to Windsor Castle, less than an hour to Bristol and Bath and Oxford. Stonehenge and Avebury and all the wonderful White Horses of Wiltshire are around us and many fantastic places to visit.
Related
0 Comments