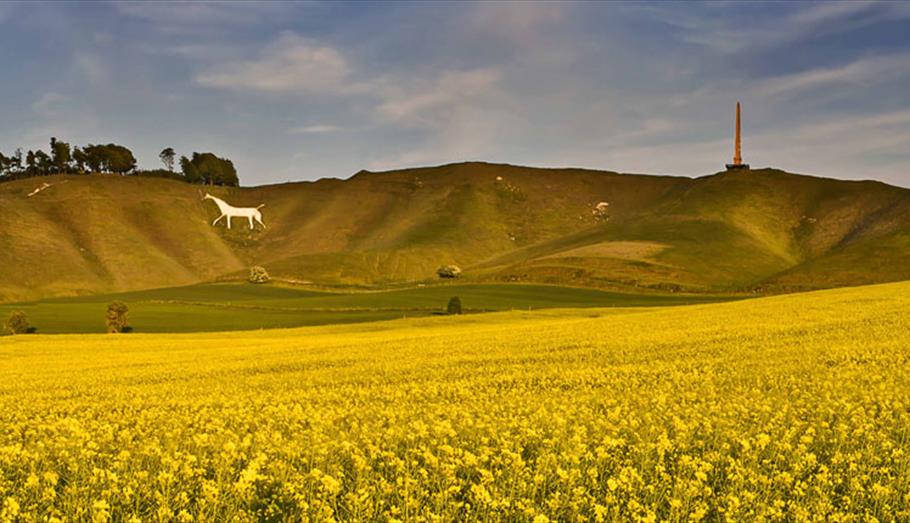 Great West Way Tourism Group
The Calne Great West Way Tourism Group was formally the A4 Tourist Group, which was one of the original Project Task Forces set up in 2015 by Calne Our Place, supported by Calne Town Council and managed by volunteers, mainly retired business managers and residents. The vision was to make Calne a better place to live and the objectives were to increase tourism footfall and economic spend in the community of Calne by promoting the attractions of the A4 Tourist Route between Hungerford and Bath. This partnership approach and tourism concept offering mutual benefits gained support of several towns on the A4 including Hungerford, Marlborough, Avebury, Chippenham, Corsham, Box and Bath.
The ambitious plans for the A4 Tourism Route soon got the attention of the local media who likened it to Route 66 in the US. Calne Our Place and many of the partner towns did not have the professional resources or funds to develop the A4 Tourism Route so we were delighted when discussions with Visit Wiltshire eventually resulted in a much bigger tourist route from London to Bristol to be created. Hence the Great West Way encompassing the full length of the A4 was born.
VisitWiltshire successfully applied for over £1 million Government tourism funding to design, develop and implement the 125 mile route along the Great West Way as a multi-modal tourist destination using a combination of roads, rail, waterways, cycleways, footpaths to encourage visitors to venture off the beaten track and explore the hidden gems along the way….like Calne.
In 2018 the Calne Great West Way Tourism Group successfully applied for LEADER Grants to fund four projects designed to promote Calne at the heart of the Great West Way, including a new tourism website integrated with the VisitWiltshire website; a promotional video of the A4 attractions around Calne; new CCTV in St. Mary's Church to enable longer visiting hours; and new Great West Way branded Welcome Signs, pedestrian finger posts and lectern maps in the Heritage Quarter.
In 2019 the Tourism Group volunteers in Calne Our Place with the support of local partner organisations will continue to develop and implement these projects to put Calne on the Great West Way Tourism map.