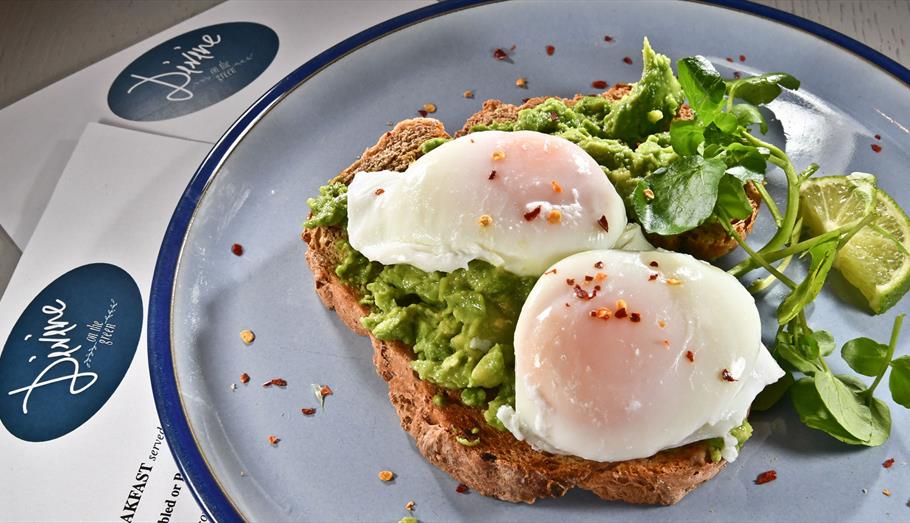 Tea Rooms, Coffee Shops & Bars in Calne
Divine on the Green
A family run café serving breakfasts and lunches and exceptional homemade cakes and, on a Friday evening, Divine becomes an intimate wine bar.
Church Street, SN11 0JQ. tel: 01249 822620
The Farmhouse Café Bakery & Deli
Lovely cafe and attractive Deli serving breakfast, lunch and tea with delicious cakes to accompany teas and coffees.
Phelps Parade, SN11 0HA. tel: 01249 816048
Infusions Tea Rooms
Traditional Tea Rooms in an attractive High Street location, serving lunches, sandwiches, cakes, high tea, coffee and an incredible 35+ types of tea.
High Street, SN11 0BS. tel: 01249 247543
Sampaguita Café
Good food with an Asian twist, including vegan, vegetarian and gluten free. Sampaguita also offer all day breakfast and a convivial atmosphere.
St. Mary's Courtyard, SN11 0QZ. tel: 01249 811201.

The Old Bank House Cocktail Bar
Located in a beautiful, Grade II listed building with modern decor, serving an impressively large lists of cocktails, wines and spirits, bottled lagers, ales, ciders and soft drinks.
The Strand, Calne, SN11 0EN. tel: 01249 823603.