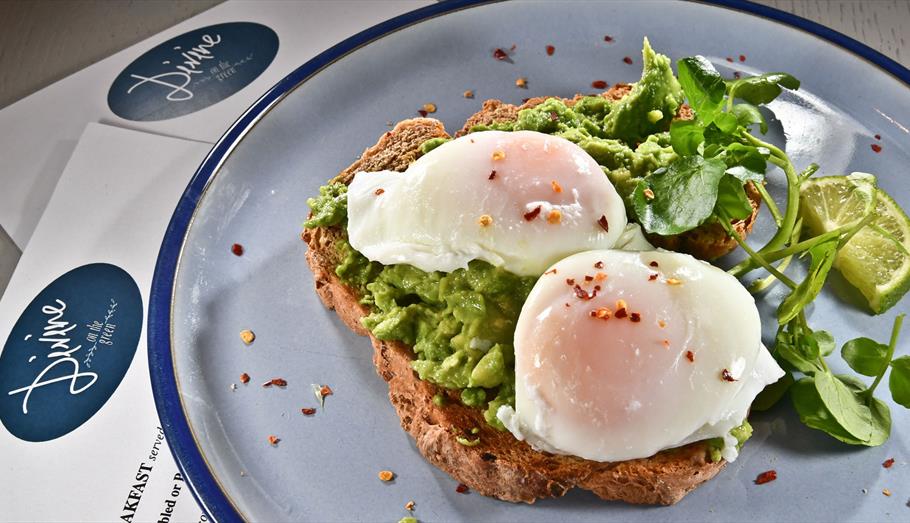 Tea Rooms, Coffee Shops & Bars in Calne
Divine on the Green
A family run café serving breakfasts and lunches and exceptional homemade cakes and, on a Friday evening, Divine becomes an intimate wine bar.
Church Street, SN11 0JQ. tel: 01249 822620
The Farmhouse Café Bakery & Deli
Lovely cafe and attractive Deli serving breakfast, lunch and tea with delicious cakes to accompany teas and coffees.
Phelps Parade, SN11 0HA. tel: 01249 816048
Infusions Tea Rooms
Traditional Tea Rooms in an attractive High Street location, serving lunches, sandwiches, cakes, high tea, coffee and an incredible 35+ types of tea.
High Street, SN11 0BS. tel: 01249 247543
Sampaguita Café
Good food with an Asian twist, including vegan, vegetarian and gluten free. Sampaguita also offer all day breakfast and a convivial atmosphere.
St. Mary's Courtyard, SN11 0QZ. tel: 01249 811201.

Number of results:
Number of results: 3
Sampaguita Café can be found in Calne Heritage Quarter near St Mary's Church.

TripAdvisor Traveller Rating

567 reviews

The Dumb Post Inn is a traditional country pub with beautiful views over the Bowood Estate.

A magnificent old coaching inn dating from the 16th century. The character inside has been retained, many bedrooms having original beams. Good road access for Bath, Stonehenge, Longleat & a wealth of local attractions within an hour drive.