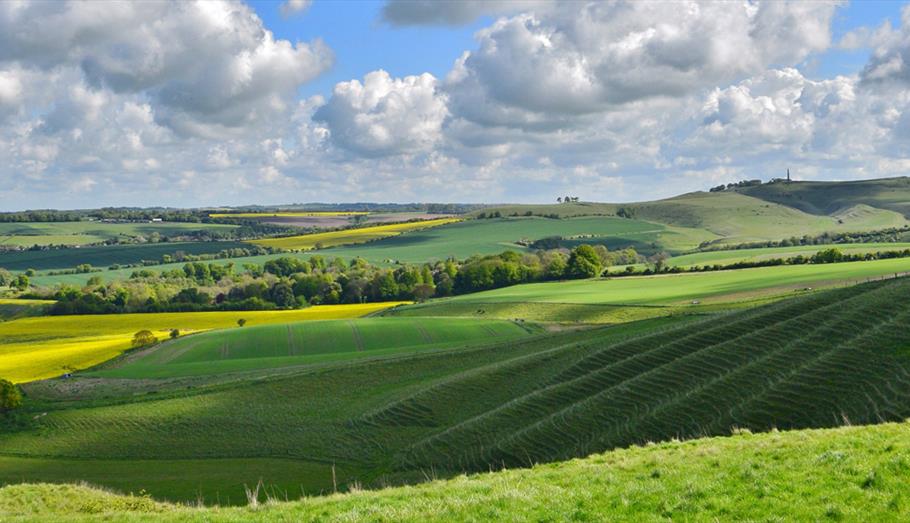 Morgan's Hill
Morgan's Hill Nature Reserve is a Site of Special Scientific Interest for its rare orchids, butterflies, moths and wildflowers. Birds found at the reserve include kestrel, buzzard, yellowhammer, woodpeckers and skylark.
Within one hours walking distance from Cherhill Down and the Lansdowne Monument, the best place to park when visiting Morgan's Hill is Smallgrain Picnic Area near the North Wilts Golf Course. A historic Roman road runs along its northern edge and the fifth century Wansdyke defines its southern border - built to defend the northern territory of Wessex.
It is believed the hill was named after a local man, John Morgan, who in 1720 was hung at this prominent site for murdering his uncle. There is so much to see at Morgan's Hill Nature Reserve, you should allow 2-3 hours and be prepared for a few steep climbs if you wish to enjoy all the wonders of nature here.
For more information go to www.wiltshirewildlife.org/morgans-hill