Fringe Feb
Online
32 Market Place
Chippenham
- None -
SN15 3HP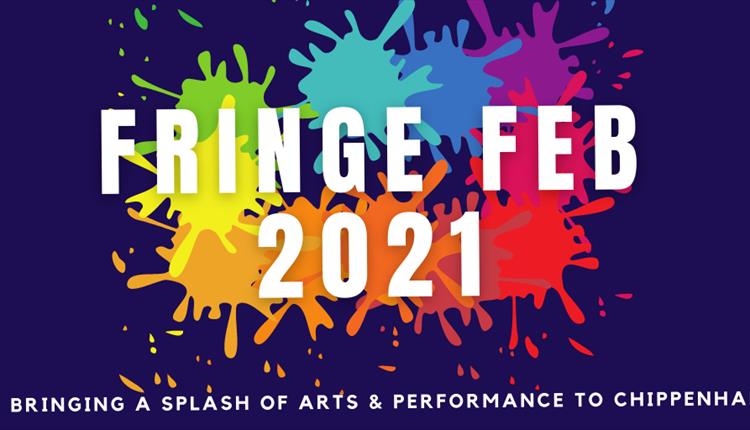 About
An exciting variety of free online arts and performance events and workshops are being offered to local residents over two weekends, starting on Friday 26th February. The line-up for Chippenham's Fringe Feb festival includes live comedy, virtual performances, drawing sessions, photography workshops, music events and more with something for the whole family to enjoy.

Fringe Feb includes a host of live streamed events. There is an evening of live comedy with BBC's Robin Ince and Chippenham Comedy club. A live game show being streamed from the Rondo Theatre performed by the Curious Company, called "What's Your Grumble?", based on a survey sent out to Chippenham residents to ask what annoys them.

There's also some live improvised children's theatre and storytelling from three different local companies. One of these, "The Great Story Mix-up" from Bristol based, Roustabout Theatre, lets the audience choose the characters, costumes and even design the set! Watch as your wild and wonderful ideas and drawings are brought to life by their troupe of storytellers.

Or perhaps you like radio drama? Why not listen to The Corona Monologues from Rag and Bone Arts CIC, which is being broadcast on Malmesbury Radio as part of the festival.

Children and adults can take part in free virtual activity workshops – from photography sessions with Chippenham based, The Photo Club, to Art workshops with artist Kirsty Jones, from Generous Heart Art. The Three Crowns are offering a range of activities from Beginner Ukulele with Chippenham Ukuleles to Beer mat poetry and art sessions as part of their Virtual pub experience.

Refashion My Town are putting on a virtual Fashion Show including a live tutorial for all skill levels giving you the opportunity to sew one of the garments yourself. If you have craft skills why not enter the Crazy Crochet and Nutty Knitting competition – a mad competition for yarn lovers especially for Fringe February.

Although they are free of charge, ticketing for many of the events making up Fringe Feb is essential with some of the events already open for booking. Visit www.onechippenham.org.uk for more information.
Guide Prices
Free but the majority of the events needed to be booked in advance.
Opening Times
Season
(26 Feb 2021 - 7 Mar 2021)
Map & Directions