Escape the Everyday this Winter in Wiltshire

Escape the Everyday this Winter in Wiltshire
It's time for Wiltshire, and we're thrilled that so many of our favourite places are welcoming visitors once more from December 2020. Now is the time to start planning your visit to Wiltshire for a 2021 Winter staycation.
Find out how to visit Wiltshire responsibly.
This winter, take time out from the everyday. Stretch your legs and explore somewhere new. Discover hidden gems. Treat yourself and enjoy time together with your loved ones over the festive period. Feel calm, soothed, refreshed and energised to start the new year. Take a winter staycation in Wiltshire and bask in the timeless beauty of our historic county.
Take a walk through stunning wintery landscapes, between ancient standing stones and alongside meandering canals. Step back in time in the gardens of a grand stately home. Breathe in the crisp country air. Explore quaint cottage-lined streets in a sleepy market town. Settle down by the fire in a traditional English pub. You'll never want to leave.
Plan your winter staycation in Wiltshire today and escape the everyday. We look forward to being able to welcome you once again.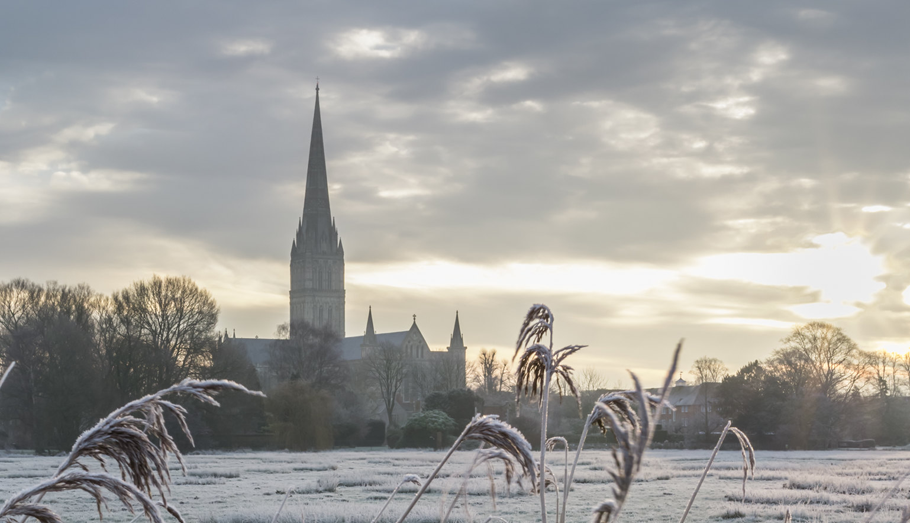 ---
Where to Stay in Wiltshire this Winter
Bored of staring at the same four walls every day? There are lots of wonderful accommodation options to choose from for your Wiltshire staycation. Why not stay on a narrow boat and wake to the smell of woodsmoke and a refreshing walk along the tow path? Or find a remote farm stay where you will be surrounded by the peace and calm of the Wiltshire countryside. Book a special Christmas or New Year's Eve break at a stunning and sumptuous luxury hotel. If you're planning a winter trip, you can choose from welcoming hotels, friendly bed and breakfasts, cosy self-catering accommodation, or even glamping and camping.
---
Things to See and Do in Wiltshire this Winter
Here in Wiltshire, there is a lot to keep you busy during your staycation. Walk between atmospheric standing stones which have waited for you for thousands of years. Explore the breathtaking gardens of a grand stately home. shake up your routines with activities from bird watching to skydiving or watersports to spa days. Indulge in a spot of retail therapy or find out more about beautiful Wiltshire or a guided tour.
---
Enjoy Food and Drink
Spend time with your loved ones over a delicious meal this Winter. There's nothing more 'hyggelig' than a long walk across frost-laced fields followed by a hearty meal in a warm and cosy pub. Or a long afternoon spent catching up with friends over a hot chocolate in a cafe or tearoom. Or why not treat yourself to a delicious meal at a local restaurant. Or head to our farmers markets and pick up some tasty, fresh produce to make into your own delicious treats. You can also brush up on your cooking skills with our quality cookery schools.
---
Discover our Timeless Countryside
Escape the everyday as you explore outdoors in Wiltshire. Winter transforms our landscapes into a magical world of shining frosts and shifting mists. Admire winter trees reflected in a tranquil canal, or climb a grassy hillside to watch sunlight and shadow chase each other over rolling downlands. However you prefer to explore - by foot, on horseback or by bike - there is plenty to see in Wiltshire this Winter.