Marketing Update 10 November 2015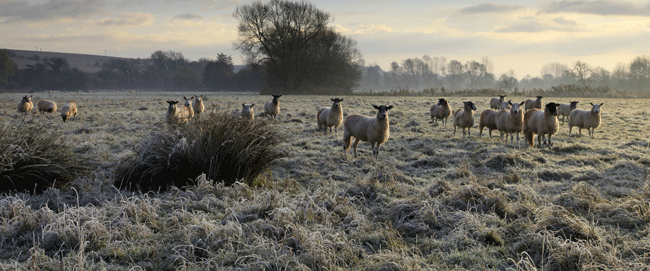 2016 Publications: Due to go to print shortly
Advertising: 93% of October display advertising views from people new to Wiltshire
PR: Press releases include 'Another Record Year for Tourism in Wiltshire'
Website and Digital: Unique visits up 27% on the same time last year
Travel Trade: Autumn familiarisation visit showcases Wiltshire
Wiltshire Association of Visitor Attractions: First meeting is a great success
2015 Photo Competition: The winners are announced
---
2016 Publications
Work on our three main publications for 2016 – the Time for Wiltshire Visitor Guide, Time for Wiltshire Visitor Map and Groups Visits & Travel Trade Guide – is progressing well. Final checks are underway and we expect to sign off the artwork to go to print shortly. The guides will be available from January.
---
Advertising
2015 Campaigns
Made of England: Autumn 2015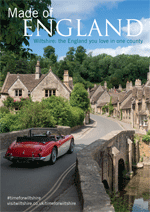 Our autumn campaign celebrates all of the timeless pleasures associated with England and available in Wiltshire. Highlighting Wiltshire as the perfect short break destination, ideal for romantic getaways, and showcasing our quality food and drink offerings. Also emphasising the range of independent accommodation, shops, history and heritage, events, arts, culture and festivals, activities, days out and evening entertainment.
The campaign, which launched at the end of September, has included 85,000 copies of an inspirational fold-out mailer distributed across greater London via Time Out and the Sunday Telegraph, as well as regionally in range of Lifestyle magazines; an e-newsletter to over 56,000 consumers; train panels on South West Trains; PR and social media campaigns; digital display and pre-roll advertising; the launch of a new Made of England video; channels via VisitEngland and VisitBritain; a themed blog; an integrated Facebook video and an Instagram competition. Advertising results for October were as follows:
YouTube Video
Pre-roll video advertising provides contextually targeted exposure across Google's YouTube video network. The nature of video advertising allows the campaign to communicate an extended message to potential visitors and highlight the experiences that can be enjoyed on a visit to Wiltshire. Pre-roll ads appear in two locations: in-display, as an embedded video across the Google Display Network, and in-stream, as a skippable video advertisement on YouTube content. Combined results for the Made of England video during October were: 111,197 impressions and 8,186 views, generating a view rate of 7.4%.
Facebook Video
Facebook Video utilises the social networks detailed audience targeting opportunities to reach out and display our video to parents and family groups with interests relevant to a short break in Wiltshire, including history and heritage, countryside pursuits, and art and culture. During October Facebook video recorded 131,696 views for the Made of England video. It generated a considerable number of engagement actions, including 1,375 clicks, 126 posts/video likes and 33 new likes for the VisitWiltshire Facebook page.
Display Advertising
Display activity utilises contextual and behavioural targeting to raise awareness of the Made of England campaign within a range of core audience types. As such, display is a strong source of new visitors, a metric that can be used to gauge the campaign's reach into new leads. During October the Made of England display campaign recorded 239,449 impressions and 1,766 clicks, a click through rate of 0.74%. The contribution of new visitors, 93.38% across all audience groups, highlighted the success with which the Made of England Display campaign reached and informed people with no previous contact with the VisitWiltshire brand.
Competition
The competition featured on the fold-out mailers received 1,342 entries.
City Campaign: January 2016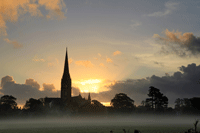 Our new year campaign will position Salisbury as a perfect short break destination, highlighting heritage, emphasising the range of independent accommodation, shops and food and drink, history and heritage, events, arts, culture and festivals, activities, days out and evening entertainment. Details of the campaign can be found here. If you would like to take part there is still time – to reserve your space or for further information please email Fiona.
Core Marketing
Pay Per Click Advertising
Paid search is used to capture quality leads and deliver traffic to the VisitWiltshire website. Activity is divided into two campaigns: Accommodation and Things to Do. Results for October were: Accommodation: 68,608 impressions, 2,078 clicks, a click through rate of 3.03%. Things to Do: 16,744 impressions, 461 clicks, a click through rate of 2.75%.
Personalised Partner Marketing
If you are interested in working with us on a bespoke marketing campaign, please contact Fiona.
---
PR
Press Releases

Recent press releases include:
Top ten things to do in Wiltshire this half term
New tourism website for Salisbury
Another record year for tourism to Wiltshire
Online Coverage
National Express ran a blog about the winners of the GoBritain Awards, featuring Wiltshire as the Best Country Escape.
Print Coverage
A feature on Wiltshire appeared in the July edition of At Home magazine.
Competition
During October we ran a with the Wilts & Glos Standard to win tickets to top attractions in Wiltshire.
---
Website and Digital
www.visitwiltshire.co.uk
Unique visits to our website during October 2015 were 95,500. Cumulatively for 2015 so far unique visits are up 27% on the same time last year.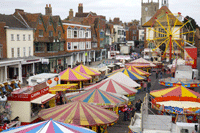 Top referrers for October included: www.twitter.com, www.facebook.com and www.visitsouthwest.com
Top content pages for October (excluding the main Home page) included: Firework Displays, What's On and Things to Do
Top product pages for October included: Marlborough Big & Little Mop Fair, Trowbridge Carnival Procession and Longleat
The new visitsalisbury.co.uk channel site using the VisitWiltshire domain launched last month– if you haven't already done so, do take a look here.
The Salisbury model has been developed in conjunction with Salisbury BID - if any other towns would be interested in developing a similar channel site, thereby improving quality and reducing duplication, please email Fiona.
Blogs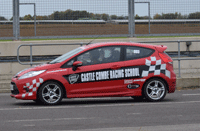 Blogs added to our website recently include:
Taking the fast lane at Castle Combe
Top things to do with the kids this half term
Quintessentially English things to do in Wiltshire

Apps
Our apps continue to perform well. All our partners have an entry on the Wiltshire App, giving visitors and potential visitors an additional platform to find your business. The apps can be downloaded for FREE as follows:
Wiltshire: Apple and Google play
Salisbury: Apple and Google play

As at the end of October the two Apps had received 13,383 downloads between them (including downloads via tablets).

Both Apps have been refreshed, featuring a slightly different look, and both now offer geo-fencing notifications - if you would like more information on this, please email Emma.
Videos
Our three Timeless-themed videos are available across three channels: YouTube, Facebook and Pre-roll. Together they have received 46,995 views. Do take a look at them here and please feel free to add a link to them into any communications with your guests.
One of the benefits of being a Gold Partner is the opportunity to include a video on your own entry on the VisitWiltshire website. If you haven't already done so and you have a video you would like to add, please email Emma with the YouTube URL.
E-Newsletters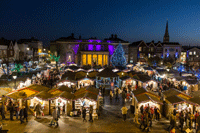 The following e-newsletters have been sent out to consumers in the last month:
Experience beautiful autumn in Wiltshire
Enjoy a colourful November in Wiltshire
Enjoy a magical Christmas in Wiltshire
The VisitWiltshire database now stands at over 56,000 names... and everyone who has signed up is interested in Wiltshire! If you would like your business to feature in one of our regular e-newsletters we can include you for just £105. Contact Fiona for more information
Social Media
Social media is a great way of optimising and driving traffic to your website, as well as engaging with visitors. VisitWiltshire uses Twitter, Facebook, Instagram, Google Plus, You Tube and LinkedIn.

Now that the refresh of our website has been completed, Gold partners are able to feature their social media feeds on their own entries - please contact Emma for more details.
Twitter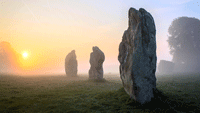 • We now have 16,064 followers
• During October we had a tweet impression of 283k
• Top tweets recently have included: Longleat Festival of Lights with just under 2k impressions; the top things to do with the kids this half term blog link which had just over 1.5k impressions; and the winning photo of Avebury from our photo competition which had 49 retweets and 82 likes and received the following comment from Wanderlust magazine's associate editor: "Can almost see Neolithic man walking through the mists... Proper atmospheric, @VisitWiltshire"
• We have also had some great fan photos, particularly of misty mornings
Facebook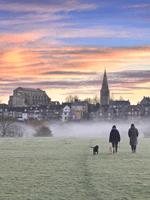 • We now have 8,337 likes
• Top posts in the last few weeks have included: the winning image of Avebury from our photo competition which was seen by over 14k people and had 305 likes, 139 shares and 16 comments; a post of Malmesbury which was seen by over 10k people, had 524 likes, 90 shares and 24 comments; a Longleat estate picture that was been seen by just under 8k people; a post of a photo from our Stonehenge Instameet which was seen by just under 7k people and had 133 likes and 86 shares; and a post of Salisbury Cathedral which was seen by just under 7k people
• Our profile photo was changed first to a frosty scene at Hanging Langford, which went down well with our followers, and subsequently to some of the winning images from our photo competition

Instagram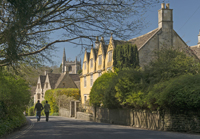 • We now have 1,673 followers
• Top posts in the last few weeks have included: Castle Combe village with 117 likes; Old Wardour Castle with 104 likes; autumn leaves on the Greencroft in Salisbury with 89 likes; and Longleat House with 73 likes
• To date we have received around 200 entries for our #visitwiltshireautumn competition, with more still coming in. The competition closes at the end of this month.

Keep us in the Loop
To help with optimisation we are always looking for fresh, new, inspiring content, so please keep us up to date with all your news. Also, if you have any offers or promotional ideas that you would like promoted we can add them onto our Offers section. Please email Emma with the details.
---
Travel Trade
Exhibitions
We attended Great for Groups Midlands in Coventry on October 1. Stand partners were Bowood, Longleat and Discover Wiltshire. There was lots of interest in Wiltshire and we gave out 60 bags of information.
Familiarisation Visit
We held an autumn familiarisation visit from 11-13 October showcasing Wiltshire. This was attended by a mixture of 10 GTOs, operators and trade press. We followed three themes over the two days: Filming Tours – Poldark & Wolf Hall; Houses and Gardens – Capability Brown; and Historic Wiltshire. Since the visit we've received positive feedback from the attendees and we look forward to welcoming them back with their tours. Thank you to all who helped and provided accommodation and entrance to attractions.
Online Coverage
Coverage of A Record Year for Tourism to Wiltshire was received on The Pass website.
Print Coverage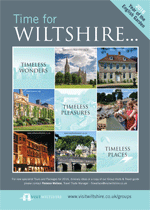 We had a full page advert in the October edition of Coach Monthly.
Travel Trade Package
Earlier this year VisitWiltshire launched a new Travel Trade Package for those interested in the groups/travel trade market. Three levels of participation are available - for further details please contact Florence.
---
Wiltshire Association of Visitor Attractions
The first meeting of our new Wiltshire Association of Visitor Attractions group took place in Devizes last month – thank you to Wiltshire Museum for hosting this for us.
It was agreed that the terms of reference for the group going forward would be as follows:
• The sharing of ideas, tips and best practice
• The communication of market intelligence and business trends
• Opportunities for cross promotion amongst attractions, including special offers
• Opportunities for collaboration on projects of joint interest, such as videos and photoshoots
• Working together to give visitors reasons to explore outside London

If you were unable to attend this meeting but would like to receive further information in the future, please contact Jenny. The next meeting will be in January 2016 - date and venue to be confirmed.
---
2015 Photo Competition
The winners of our joint photo competition with Salisbury Journal have now been announced.
The overall winner in the adult category was Josh Jones with his photo of Avebury at sunrise.
Second overall was Mark Pike with his photo of Stourhead.
The two runners up were Richard Ramsay with his photo of Roundway Hill, and Iain Laing with his photo of the Floods in Salisbury.
The winner in the Under 18 category was Ben Whicher with his photo of the font in Salisbury Cathedral.
All the winning photos can be seen on our Facebook page here - just scroll down to 5 November to find them.
As always, the entries were of a very high standard, so many congratulations to all our winners.
---