Marketing Update 14 July 2015

Advertising: Sign up for VisitWiltshire's autumn campaign: Made of England
Publications: 2016 Groups & Travel Trade Guide forms now overdue
Marketing Opportunities: Advertising for our 2016 Time for Wiltshire publications now open
PR: Time for Wiltshire press visit generates excellent coverage in print, in radio and online
Website and Digital: New videos receive over 60,000 views on Facebook and YouTube
Travel Trade: Latest Groups e-newsletter goes out to 3,000 contacts
Photography: Photo competition now underway
---
2015 Campaigns
Made of England: October 2015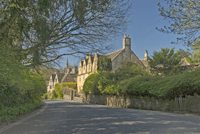 Our autumn campaign celebrates all of the timeless pleasures associated with England and available in Wiltshire. Highlighting Wiltshire as a perfect short break destination, ideal for romantic getaways showcasing our quality food and drink offerings. Also emphasising the range of independent accommodation, shops, history and heritage, events, arts, culture and festivals, activities, days out and evening entertainment.
The campaign, which launches in October, will include an inspirational fold-out mailer; an e-newsletter to over 55,000 consumers; train panels on South West Trains; PR and social media campaigns; digital display and pre-roll advertising; the launch of a new Made of England video; channels via VisitEngland and VisitBritain; themed blogs; an integrated Facebook video and an Instagram competition.
Further details can be found here - for further information or to book, just email Fiona or telephone her on 01722 324780.
Press Pause Campaign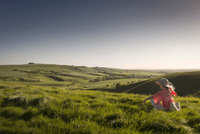 Our Press Pause campaign launched last month – thank you to all those partners that have supported it.
The overall emphasis of this campaign is to highlight Wiltshire as the perfect antidote to overcrowded cities – ie Wiltshire gives back what the rest of life takes out; sometimes you need to escape, press pause and let time stand still. We are using the hashtag #timeforwiltshire on social media, so please do look out for this and include it on your tweets.
Our web page can be seen at www.visitwiltshire.co.uk/timeforwiltshire This is also a featured page on the home page of the website. To date the web page has received 2,462 page views, of which 2,277 were unique.
120,000 copies of the campaign leaflet were sent out in a geo-targeted distribution, split between the Telegraph on 6 June and the Daily Mail on 13 June.
Additional activity taking place as part of this campaign has included: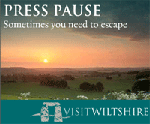 Eight weeks of digital display advertising on the Telegraph and Daily Mail websites, working in conjunction with the press inserts. The ads are also being prioritised and shown on other high quality, relevant websites. The MPU can be viewed here and the Leaderboard here. Pre-roll advertising and engagement adverts went live on 1 June for 8 weeks.
During June the Press Pause display campaign served 125,456 impressions. All segments performed well and contributed a very high New Visitor percentage.


Pre-roll advertising provides contextually targeted exposure across Google's YouTube video network. The nature of video advertising allows the campaign to communicate an extended message to potential visitors and highlight the experiences that can be enjoyed on a visit to Wiltshire. During June the Press Pause pre-roll campaign generated 4,275 views of the #TimeforWiltshire video.
A press release about the campaign and a VisitWiltshire themed e-newsletter also went out on 1 June, and a schedule of tweets took place, using #timeforwiltshire. The competition being run in conjunction with the campaign has received 2,948 entries to date.
The Press Pause video is now live and can be viewed here – please do share this on social media and if possible embed on your own website using https://www.youtube.com/watch?v=rJvJAb9o8io Using the Press Pause video a Facebook campaign is anticipated to yield between 25,000 and 35,000 views, plus additional clicks and social engagement. Overall the estimated digital reach of the campaign is as follows:
Display impressions: 730,000
Video views (Google and Facebook networks): 55,000
Estimated clicks: 10,000 / 9,500 recorded Sessions
City Campaign: January 2016
Our new year campaign will position Salisbury as a perfect short break destination, highlighting heritage, emphasising the range of independent accommodation, shops and food and drink, history and heritage, events, arts, culture and festivals, activities, days out and evening entertainment.
Pay Per Click Advertising
Paid search is used to capture quality leads and deliver traffic to the VisitWiltshire website. Activity is divided into two campaigns: Accommodation and Things to Do.
The Accommodation paid search campaign captured 1,969 clicks in June. Ongoing campaign optimisation yielded strong improvements to both campaign and visitor performance in the month and the campaign provided some of the very best quality visitors to the VisitWiltshire website across all traffic sources. Average click-through rates across all ad groups increased to a high of 4.11% and conversion rates increased to 49.37%, meaning that almost half of all visitors delivered by the accommodation search campaign completed a desirable visitor action in addition to browsing a large number of pages on the website.
The Things to Do paid search campaign captured 265 visits during June. Conversion rates improved for the second month running to 12.83%.
App Extensions
Paid search ads within the Accommodation and Things to Do campaigns that are served to individuals on Apple or Android devices have the opportunity to direct traffic to the appropriate version of the VisitWiltshire mobile app.
A total of 272 clicks were received during June, achieving an increase in the average click-through-rate to 3.52%.
Engagement Video Ads
Google's Engagement Ad format allows video ad content to be embedded within a standard ad unit on websites available across the display network. Rather than achieving clicks, individuals who are served an Engagement Ad are given the opportunity to activate the static Engagement Ad and begin viewing the embedded video. During June Engagement Ads were served 65,000 times and activated 710 times.
Personalised Partner Marketing
If you are interested in working with us on a bespoke marketing campaign, please contact Fiona.
---
2016 Group Visits & Travel Trade Guide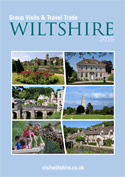 Work is now underway on production of the 2016 Group Visits & Travel Trade guide, which will go to print in November.
So that we can gather the information we need to include in the guide, forms were sent out to all relevant partners with a deadline of the start of July. As the deadline has now passed, if you have not yet returned your form, please can we ask you to do so at the earliest opportunity.
If you are interested in targeting the groups market and would like to be included in this guide, but have not received a form to complete, please email Jenny to request one.
---
Advertising in 2016 Publications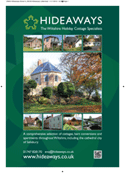 Details of advertising opportunities in our 2016 print have now been circulated to all partners. If you would like to take a display advert or standard advert in either our Time for Wiltshire Visitor Guide or Visitor Map (or both!) we are now open for bookings. Rates start at just £65 – for more information see here and please contact Jenny to reserve your space. The deadline for bookings is Friday 7 August – as space is limited we recommend you book early to avoid disappointment.
Information on VisitWiltshire's full range of marketing opportunities for 2015/2016 is available here -please email Fiona for further information.
---
VisitWiltshire Hosted Press Visits
Visits for members of the press arranged by VisitWiltshire include:
At Home Magazine
Wersha Bharadwa from At Home Magazine came to Wiltshire from 5-7 June, staying at Church Farm Country Cottages and visiting Longleat.
Time for Wiltshire Press Visit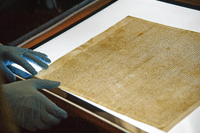 VisitWiltshire hosted its biggest ever international press visit on 15 June, with 24 journalists from 15 different countries taking part in our two-day Magna Carta themed itinerary. All were representatives of key radio, TV and print media. As well as reporting on our Magna Carta 800 celebrations in the county, many of them filed feature articles to appear later on - see below for details of coverage so far...
Print Coverage Resulting from VisitWiltshire Activity
Coverage of the Time for Wiltshire press visit was received in the following: Sankei, Japan; Marca-ro, Romania; New York Times.
Other print coverage included:
Guardian, 20 June: British Boltholes, featuring the Three Daggers at Edington
Metro (Bristol): Press Pause campaign launch
Oglobo, June: coverage of pan-Wiltshire Brazilian press visit
Food & Travel magazine, June: article on Salisbury
Guernsey Press, 11 July: A Wiltshire feature resulting from our recent Jersey/Guernsey press trip
Radio Coverage Resulting from VisitWiltshire Activity
Radio coverage of the Time for Wiltshire press visit was received on NRT Norwegian Radio, and the Romanian-language online radio station Radio TV Unirea
Online Coverage Resulting from VisitWiltshire Activity
Online coverage of the Time for Wiltshire press visit was received in the following: actualmm.ro (Romania); New York Times; American Romanian News; Romanian Journalists Without Borders; Sankei (Japan); Sina.com (China); and an online and printed publication for Romanians living in the UK
Coverage of the new Saints & Sinners trail launched by The Churches Conservation Trust in conjunction with VisitWiltshire was received in the Wiltshire & Gloucester Standard
Other coverage included:
IndexWiltshire.co.uk: Coverage of VisitWiltshire's Summer in Wiltshire press release.
Traveller.com.au: An article on Magna Carta resulting from a VisitWiltshire press visit earlier this year.
Five Day Push: Views of Wiltshire
All About London: Time for Wiltshire video
Press Releases
Press releases issued to the media recently include: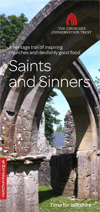 VisitWiltshire Holds its First Ever Instameet
Stay, Explore and Make Time for Wiltshire this Summer
The Churches Conservation Trust and VisitWiltshire launch new Wiltshire Saints & Sinners Heritage Trail
---
Blogs
The latest blog to be added to our website in the last month is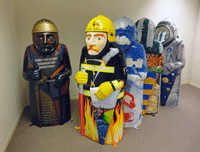 Finding the Barons
Apps
Our apps continue to perform well. All our partners have an entry on the Wiltshire App, giving visitors and potential visitors an additional platform to find your business.
The Wiltshire App can be downloaded for FREE from Apple and Google play. The Visit Salisbury App can also be downloaded for FREE from Apple and Google play. As at the start of July the two Apps had received over 12,300 downloads. Download figures for both the Wiltshire and Salisbury Apps include downloads via tablets.
The Salisbury App has been refreshed and now has a slighty different look; the Wiltshire App will be amended following the website refresh, to include geo-fencing notifications - if you would like more information on this, please email Emma.
Videos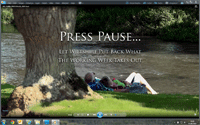 VisitWiltshire's two Timeless-themed videos - Time for Wiltshire and Press Pause - are available across three channels: YouTube, Facebook and Pre-roll. Together these three channels have generated over 60,000 views of the videos to date.
Of these, around 57,000 are for the Time for Wiltshire video, launched in February, and 3,400 for the new Press Pause video, launched in June.
If you haven't already done so, do take a look here and please do feel free to add a link to them into any communications with your guests.
A third video – Made of England – is also being produced to link in with our new brand positioning and thematic campaigns and will launch in the autumn.
One of the benefits of being a Gold Partner is the opportunity to include a video on your own entry on the VisitWiltshire website. If you haven't already done so and you have a video you would like to add, please email Emma with the YouTube URL.
Unique visits to our website during June 2015 were up +21% on the same month last year. Cumulatively for 2015 so far unique visits are up +41% on the same time last year.
Top referrers for June were: Twitter; VisitSouthWest; MoneySavingExpert; Facebook and Wiltshire Council.
Top content pages for May (excluding the main Home page) were: Salisbury Home; What's On; Wiltshire Home; Things to Do and Swindon.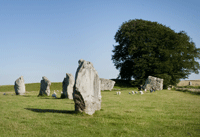 Top 5 product pages for May were: Longleat; Salisbury Cathedral; Avebury; Summer Solstice and Bowood House & Gardens.
Work on refreshing the design and functionality of our website is progressing well and the updated site will go live later this summer.
Work on developing visitsalisbury.co.uk as a channel site using the VisitWiltshire domain is progressing well and the channel site is expected to go live later this year. The model is being developed in conjunction with Salisbury BID - if any other towns would be interested in developing a similar channel site, thereby improving quality and reducing duplication, please email Fiona.
E-Newsletters
The following e-newsletters have been sent out to consumers in the last month:
July in Wiltshire
Discover Some of Wiltshire's Timeless Pleasures

The VisitWiltshire database now stands at 54,000 names... and everyone who has signed up is interested in Wiltshire! If you would like your business to feature in one of our regular e-newsletters we can include you for just £100. Contact Fiona for more information.
Social Media
Social media is a great way of optimising and driving traffic to your website, as well as engaging with visitors. VisitWiltshire uses Twitter, Facebook, Instagram, Google Plus, You Tube and LinkedIn.
Once the refresh of our website is complete, Gold partners will be able to feature their social media feeds on their entries - please contact Emma for more details.
Twitter

* We now have 14,944 followers
* Top tweets in the last few weeks have included one of Bowood's Private Walled Gardens with over 1.5k impressions, and a celebrity retweet from MasterChef's Gregg Wallace about the Swindon Food & Drink Festival which received just under 14k impressions
Facebook
* We now have 7,686 likes
* Popular posts have included the photo used for our Press Pause campaign which was seen by just under 2.5k people and a post of Bowood's lake seen by just under 2k people
Instagram
* We now have 1,182 followers
* VisitWiltshire has taken over Digital Tourism Think Tank's Instagram account for a week. This gives us the opportunity to highlight some of the things the team are up to both in and outside work. See https://instagram.com/think_tourism for details
* Our most popular post recently was one of George the dog, with 68 likes
* Saturday sees our joint Instameet with Igerswiltshire at Bowood with over 30 instagrammers expected to attend
* Our joint Instameet at Stonehenge will be launched shortly
* Our Instagram competition is now live
If you would like to know more about VisitWiltshire's social media activity or how you can join in, please email Emma.
Keep us in the Loop
To help with optimisation we are always looking for fresh, new, inspiring content – please keep us up to date with what is happening so we can add it to the News section. Also, if you have any offers or promotional ideas that you would like promoted we can add them onto our Offers section. Please email Emma with the details.
---
Travel Trade PR
Recent print coverage resulting from VisitWiltshire activity includes:
Travel GBI: Wiltshire Woos Groups with Winter Offering
Group Leisure: Heritage from the Age of Industry
Group Travel Today: Make Time for Wiltshire
Group Leisure
GroupLeisure.com included a feature on VisitWiltshire's Capability Brown itinerary as a result of our Group Tours and Itineraries press release.
E-Newsletters
VisitWiltshire's latest Groups e-newsletter covering group itineraries and special tours, events and entertainment and the autumn familiarisation visit was sent out to around 3,000 contacts on our Groups' database.
Pre-booked Packages for Groups
Two new pre-bookable packages for groups have been launched recently:
A joint one between Salisbury Contemporary Craft & Heritage Festival and Salisbury Cathedral & Magna Carta which can be viewed here.
A joint one between Bowood House & Gardens and Longleat focusing on the Capability Brown 300th Anniversary which can be viewed here.
VisitWiltshire Travel Trade Package
Earlier this year VisitWiltshire launched a new Travel Trade Package for those interested in the groups/travel trade market. Three levels of participation are available - for further details please contact Florence.
---
Photo Competition
Our joint photo competition with the Salisbury Journal is now underway. Photos can be of anywhere within the geographical county of Wiltshire, and there are some great prizes on offer: the winners of the best photo overall and best video overall will each receive £300. The winners of each of the three age categories will have their winning photo professionally framed, and there will also be prizes for the runners up in each of the three age groups.
There is still plenty of time to enter the competition, which runs until the end of September, so do encourage your visitors to get out and about with their cameras and send their entries in - details of the competition can be found here.
For an Application Form and Terms and conditions please email editor@salisburyjournal.co.uk.
Photo Library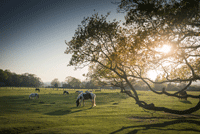 Over the couple of months we have been developing a new online photographic library which now contains over 1,400 photos arranged into 150 albums. A list of existing albums can be found here and more are being added on a weekly basis – if you would like a selection to use on your website or in your brochures please email Jenny with your requirements.
The photo library could also be a great promotional opportunity for you, as we are regularly contacted by representatives of the consumer and trade press, plus tour operators, group travel organisers etc looking to source images for use in articles and itineraries. If you would like to make photos of your own business available to them via our photo library please email Jenny for further details