Marketing Update 9 June 2015

Advertising: Press Pause campaign leaflet sent to 120,000 Telegraph and Mail readers
Publications: Deadline for return of Groups Guide forms is Friday 3 July
Marketing Opportunities: Online, digital, trade, print and more...
PR: 30 top national and international journalists to visit Wiltshire this month
Website & Digital: New Press Pause video receives reaches over 5,000 people in its first week
Travel Trade: Great coverage for Wiltshire in Travel GBI
Purple Flag: Please help with our survey
Photography: New online photo library now tops 1,400 images
---
2015 Campaigns
Press Pause Campaign


Our Time for Wiltshire – Press Pause campaign is now underway – thank you to all those partners that have supported it.
The overall emphasis of this campaign is to highlight Wiltshire as the perfect antidote to overcrowded cities – ie Wiltshire gives back what the rest of life takes out; sometimes you need to escape, press pause and let time stand still. We will be using the hashtag #timeforwiltshire on social media, so please do look out for this and include it on your tweets.
Our web page can be seen at www.visitwiltshire.co.uk/timeforwiltshire This is also a featured page on the home page of the website.
The campaign leaflet was included as an insert in the Telegraph on 6 June with a geo-targeted distribution of 60,000, and will be sent out again with the Daily Mail on 13 June, with a further geo-targeted distribution of 60,000.
Additional activity taking place as part of this campaign includes: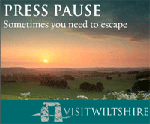 Digital display advertising for 8 weeks, starting last week. The display ads will be placed on the Telegraph and Daily Mail websites to work in conjunction with the press inserts. The ads will also be prioritised and shown on other high quality, relevant websites. The MPU can be viewed here and the Leaderboard here.

Pre roll advertising and engagement adverts went live on 1 June for 8 weeks.
A press release about the campaign and a VisitWiltshire themed e-newsletter also went out on 1 June, and a schedule of tweets is underway, using #timeforwiltshire.
The Press Pause video is now live and can be viewed here – please do share this on social media and if possible embed on your own website using https://www.youtube.com/watch?v=rJvJAb9o8io
Using the Press Pause video a Facebook campaign is anticipated to yield between 25,000 and 35,000 views, plus additional clicks and social engagement
Overall the estimated digital reach of the campaign is as follows:
Display impressions: 730,000
Video views (Google and Facebook networks): 55,000
Estimated clicks: 10,000 / 9,500 recorded Sessions
Made of England: October 2015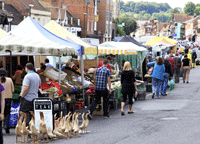 Our autumn campaign will celebrate all of the timeless pleasures associated with England and available in Wiltshire. Highlighting Wiltshire as a perfect short break destination, ideal for romantic getaways showcasing our quality food and drink offerings. Also emphasising the range of independent accommodation, shops, history and heritage, events, arts, culture and festivals, activities, days out and evening entertainment. There will be opportunities for partners to take part in this campaign – details to follow later in the summer.
City Campaign: January 2016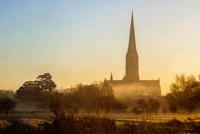 Our new year campaign will position Salisbury as a perfect short break destination, highlighting heritage, emphasising the range of independent accommodation, shops and food and drink, history and heritage, events, arts, culture and festivals, activities, days out and evening entertainment.
Pay Per Click Advertising
Paid search is used to capture quality leads and deliver traffic to the VisitWiltshire website. Activity is divided into two campaigns: Accommodation and Things to Do.
The Accommodation paid search campaign captured 1,949 clicks in May. Click through rates improved for the second month running to 2.88% and conversion rates reached a very high 48.38%. The new 'Farm Stays' ad group immediately began performing strongly.
The Things to Do paid search campaign captured 264 visitors during May. Click through rates and overall visitor quality improved in the month, while conversion rates averaged a good level at 12.5%.
App Extensions
Paid search ads within the Accommodation and Things to Do campaigns that are served to individuals on Apple or Android devices have the opportunity to direct traffic to the appropriate version of the VisitWiltshire mobile app.
A total of 258 clicks were received during the month, achieving an average click-through-rate of 2.1%. The number of conversions rose this month to 118.
Personalised Partner Marketing
If you are interested in working with us on a bespoke marketing campaign, please contact Fiona.
---
2016 Group Visits & Travel Trade Guide
Work has now started on production of the 2016 Group Visits & Travel Trade guide, which will go to print in November. So that we can gather the information we need to include in the guide, forms have been sent out to all relevant partners and it would be very helpful if you could return them by the deadline of Friday 3 July please.
If you are interested in targeting the groups market and would like to be included in this guide, but have not received a form to complete, please email Jenny and she will send you one.
---
Information on VisitWiltshire's exciting range of marketing opportunities for 2015/2016 is available here, including details of advertising opportunities in our new print for 2016: the Time for Wiltshire Visitor Guide and the Time for Wiltshire Visitor Map. For further information on all opportunities, please email Fiona.
---
For May 2015 VisitWiltshire achieved an AVE (Advertising Value Equivalent) of £22,508 and a reach of 20,197,192.
VisitWiltshire Hosted Press Visits
Visits for members of the press arranged by VisitWiltshire include:
The Guardian
On 23 May Isabel Choat visited the Three Daggers and Longleat on an itinerary facilitated by VisitWiltshire. She will be writing a 700-word feature to appear in the Guardian's Bolthole series later in the year.
Der Tagesspiegel
A journalist from the German newspaper visited Wiltshire on 30 May on a trip organised by VisitWiltshire in conjunction with VisitBritain. He stayed at St Anns House and visited Salisbury Cathedral & Magna Carta, Stonehenge and Trowbridge.

Guernsey Press and Jersey Evening Post
A journalist from the Channel Islands visited Wiltshire researching for a double page spread about Wiltshire. He stayed at Rollestone Manor, The Sanctuary and The Old Rectory Lacock and visited Stonehenge, Salisbury and Marlborough. This was organised by VisitWiltshire in conjunction with Condor Ferries.

Coralie Grassin
French blogger Coralie Grassin returned to Wiltshire for a second time to write about the Red Lion Inn at Cricklade.


Time for Wiltshire Press Visit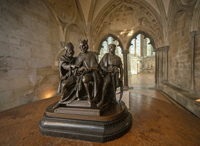 Planning for VisitWiltshire's Time for Wiltshire press visit on Monday 15 June – focusing around the two-day Magna Carta Trail – is nearing completion and invitations have been accepted by around 30 prestigious national and international journalists.
TV Coverage Resulting from VisitWiltshire Activity
SBS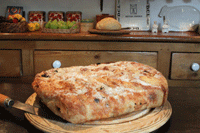 A programme compiled by the Australian film crew we hosted last May was shown on SBS in Australia recently – congratulations to Fosse Farmhouse which featured prominently. It was also broadcast on UKTV The Food Channel on 1 June and the programme can be viewed on YouTube here.
Print Coverage Resulting from VisitWiltshire Activity
Metro
Last week's Metro magazine included coverage of our Press Pause campaign.
The Pass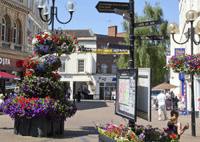 The May edition of The Pass included a quarter page article on Trowbridge.
Group Leisure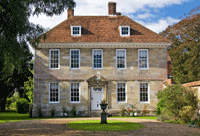 The May edition included Arundells in its Autumn & Winter Planner.
Food & Travel Magazine
The May edition included a full page feature on Salisbury.
Online Coverage Resulting from VisitWiltshire's PR Activity
Casual Traveller
Casualtraveller.com featured a blog on Lacock this month.
Salisbury Journal
Last week's Salisbury Journal gave coverage to our Press Pause campaign both online and in print.
Press Releases
Press releases issued to the media recently include: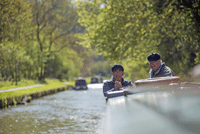 Adventurous Father's Day Fun in Wiltshire
VisitWiltshire's Two-Day Magna Carta Trail
VisitWiltshire Unveils New Time for Wiltshire 'Press Pause' Campaign
Make Time for Wiltshire This May Half Term
Discover Trowbridge – A Vibrant Town
---
Blogs
VisitWiltshire's latest blogs are: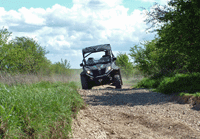 Top Ideas for Father's Day
Japanese Cookery Course
A Musical Night in Swindon
Apps
Our apps continue to perform well. As at 1 June 2015 our Wiltshire App had received 6,068 downloads. All our partners have an entry on this, giving visitors and potential visitors an additional platform to find your business. The App can be downloaded for FREE from Apple and Google Play.
The Visit Salisbury App can also be downloaded for FREE from Apple and Google Play. As at 1 June 2015 it had received 6,172 downloads.
Download figures for both the Wiltshire and Salisbury Apps include downloads via tablets.
If you would like more information please email Emma.
Videos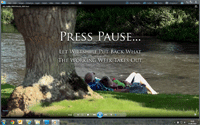 The new Press Pause It's Time for Wiltshire video is now live on our website. To date it has received 2,808 views on Facebook and 261 on YouTube - if you haven't already done so, do take a look here and please do feel free to add a link to it into any communications with your guests.
Our Time for Wiltshire video has now had 27,330 views on Facebook and 2,043 on YouTube.
To date, our pre-roll video has received 21,972 views on YouTube.
A third video – Made of England – is also being produced to link in with our new brand positioning and thematic campaigns and will launch in the autumn.
One of the benefits of being a Gold Partner is the opportunity to include a video on your own entry on the VisitWiltshire website. If you haven't already done so and you have a video you would like to add, please email Emma with the YouTube URL.
Unique visits to our website during May 2015 were up +14% on the same month last year. Cumulatively for 2015 so far unique visits are up +45% on the same time last year.
Top referrers for May were: www.twitter.com, www.visitsouthwest.co.uk, www.facebook.com, www.telegraph.co.uk, www.visitengland.com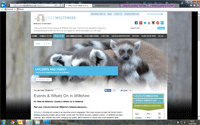 Top content pages for May (excluding the main Home page) were: What's On, Salisbury Home, Things to Do, Salisbury – Events and What's On, Family Fun.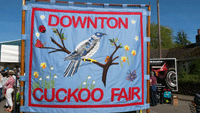 Top 5 product pages for May were: Longleat, Downton Cuckoo Fair, Bowood House & Gardens, Salisbury Cathedral & Magna Carta, Salisbury Charter Market.
Work on refreshing the design and functionality of our website is progressing well and the updated site is expected to go live later on this summer.
Work on developing visitsalisbury.co.uk as a channel site using the VisitWiltshire domain is progressing well and the channel site is expected to go live later this year. The model is being developed in conjunction with Salisbury BID - if any other towns would be interested in developing a similar channel site, thereby improving quality and reducing duplication, please email Fiona.
E-Newsletters
The following e-newsletters have been sent out to consumers in the last month:
Press Pause and Make Time for Wiltshire / Win a Longleat Hotel Break
Family Fun – Magna Carta and What's On in Wiltshire
The VisitWiltshire database now stands at over 52,000 names... and everyone who has signed up is interested in Wiltshire! If you would like your business to feature in one of our regular e-newsletters we can include you for just £100. Contact Fiona for more information.
Social Media
Social media is a great way of optimising and driving traffic to your website, as well as engaging with visitors. VisitWiltshire uses Twitter, Facebook, Instagram, Google Plus, You Tube and LinkedIn. If you would like to know more about what we do or how you can join in, please email Emma.
Twitter
• We have 14,694 followers
• The number of our partners using #timeforwiltshire continues to increase
Facebook
• We now have 7,528 likes
• Our new Press Pause video, which has been pinned to the top of the VisitWiltshire page, has reached over 5k people and had 1,990 views
• Other popular posts in the last month have included: a photo of Avebury had 430 likes, 86 shares and 11 comments and was seen by over 12.5k people; a photo of the Greencroft in May compared to a similar scene in the snow was seen by over 2k people; one of our new photos of Castle Combe reached over 14.5k people and had 671 likes, 57 shares and 26 comments; the Buzzfeed link of 19 British ruins you must see before you die, featuring Old Wardour Castle, was seen by just under 5k people; a photo of Chippenham was seen by just under 5k people and shared 31 times; and one of our new photos of the K&A Canal was seen by just under 3k people


Instagram
• We now have 1,058 followers
• We are now advertising our first joint Instameet with Igerswiltshire. Thank you to Bowood for hosting us. Further Instameets will be announced shortly.
• Popular posts in the last month include: Lacock with 91 likes; the Greencroft with 73 likes; and a regram of Silbury Hill which had 92 likes.
Keep us in the Loop
To help with optimisation we are always looking for fresh, new, inspiring content – please keep us up to date with what is happening so we can add it to the News section. Also, if you have any offers or promotional ideas that you would like promoted we can add them onto our Offers section. Please email Emma with the details.
---
Travel Trade PR

The June edition of Travel GBI included two features on Wiltshire: a whole page on the recent Social Travel Britain Conference – including reference to Wiltshire having come top of the first ever English Tourism Social Media Index, plus 8 Reasons Why Wiltshire is a Benchmark for Social Success – and a shorter piece entitled Wiltshire Woos Groups with Winter Offerings resulting from our press release.
Group Visits & Travel Trade Guide - Brochure Survey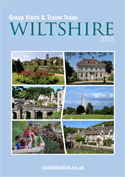 An online brochure survey was recently sent out to over 3,000 contacts on our Travel Trade database in order to obtain feedback on the 2015 guide. Whilst the results were overwhelmingly positive about the existing design and content, a number of improvements have been identified and will be fed into the 2016 brochure production process.
VisitWiltshire Travel Trade Package
Earlier this year VisitWiltshire launched a new Travel Trade Package for those interested in the groups/travel trade market. Three levels of participation are available - for further details please contact Florence.
---
Salisbury needs your help!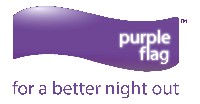 Salisbury has held Purple Flag status for three years. Just as the Blue Flag is an indicator of a good beach, Purple Flag is the 'gold standard' for town centres at night, and aims to raise standards and improve the quality and safety of our towns and cities between the hours of 5pm and 5am.
In order to keep this status Salisbury has to reapply annually and meet the unique set of standards set. As part of the submission the Purple Flag team needs to know what people feel about their experience in Salisbury after 5pm. To help gather this information, a short survey has been compiled: www.wiltshire.gov.uk/salisburypurpleflagproject
It will only take about 5 minutes to complete and your contribution will help continue to improve Salisbury's evening and late night offer.
For more information about Salisbury's Purple Flag status go to www.wiltshire.gov.uk/salisburypurpleflag.com
---
Photo Library
Over the couple of months we have been developing a new online photographic library which now contains over 1400 photos arranged into 150 albums. A list of existing albums can be found here and more are being added on a weekly basis – if you would like a selection to use on your website or in your brochures please email Jenny with your requirements.
The photo library could also be a great promotional opportunity for you, as we are regularly contacted by representatives of the consumer and trade press, plus tour operators, group travel organisers etc looking to source images for use in articles and itineraries. If you would like to make photos of your own business available to them via our photo library please email Jenny for further details.