Marketing Update April 2016

South West Tourism Growth Fund: A fantastic legacy for Wiltshire
Advertising: Sign up for our late spring campaign
PR: Visits from Dutch, Irish and USA journalists
Website and Digital: VisitWiltshire ranked highly in the English Tourism Social Media Index
2016 Publications: Familiarisation Passports sent out in time for Easter
Travel Trade: VisitWiltshire shortlisted in the 2016 Group Travel Awards
Wiltshire Association of Visitor Attractions: Next meeting Thursday 12 May in Marlborough
Photography and Video: New images and footage secured
---
South West Tourism Growth Fund
Over the last few months VisitWiltshire has been leading on the travel trade strand of the South West Tourism Growth Fund activity, generating a wide range of valuable international trade opportunities for partners.
A huge amount of work has gone into raising the profile of Wiltshire (and South West England generally) through activities such as the following, the benefits of which will continue to be felt for many years to come:
• Exhibitions and events
• Advertising campaigns
• Familiarisation visits
• Conferences
• Training workshops and manuals
• Maps and itineraries
• Press and PR activity
• Photography and video
• Designated South West website
• Translation of selected pages on the VisitWiltshire website
---
Advertising
Late Spring Campaign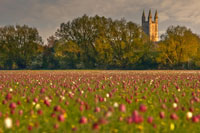 Under the heading 'Be Here in no time' this year's late spring campaign will target the UK short-break market, raising awareness of Wiltshire as an ideal destination.The campaign will focus on driving people to visit the website and results will be measured with specific key performance indicators.
Campaign objectives are to attract more staying visitors and increase their dwell time, build awareness of the high quality and wide offering of our products, generate an additional £1.2 million in visitor spend and £500,000 advertising equivalent. Using information from our Destination Management Plan we will be targeting Mature Mainstreams and Experience Seekers within a 2 hour drive time of Wiltshire.
Campaign activity will include 120,000 copies of an inspirational foldout mailer distributed to geo-targeted areas via The Telegraph and Mail newspapers; an e-newsletter to over 64,000 names; a dedicated landing page on visitwiltshire.co.uk; a link to partners' events and special offers; a social media campaign including Facebook carousel adverts; digital display advertising; channels via VisitEngland and VisitBritain; pre-roll advertising using the 'It's Time for Wiltshire' video; themed blogs; integrated Facebook video and an Instagram Competition.
The booking deadline is Friday 22 April and the campaign will launch in May/June. For further information and to book, email Fiona or telephone her on 01722 324780 as soon as possible, as spaces are limited.

City Campaign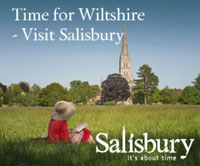 Our new year City campaign positioned Salisbury as a perfect short break destination, highlighting heritage, emphasising the range of independent accommodation, shops and food and drink, history and heritage, events, arts, culture and festivals, activities, days out and evening entertainment.
The Digital Display campaign extended into February and performance was strong, with over 1.3 million impressions served during the lifetime of the campaign, generating 2,540 clicks, a click through rate of 0.2%.
Core Marketing
Pay Per Click Advertising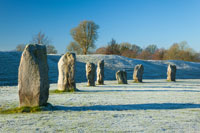 Paid search is used to capture quality leads and deliver traffic to the VisitWiltshire website.
February: Continued strong performance for the Accommodation campaign this month. Click through rate remained high at 1.9%, generating 3,776 clicks, and average visitor quality was very good. Performance of the Things to Do campaign increased this month, delivering a greater variety of visitors to different areas of the VisitWiltshire website. Click through rate was exceptionally strong at 3.6%, generating 790 clicks from good quality visitors.
March: The Accommodation campaign captured over 3,000 high quality website visitors. The click through rate remained very strong at 2.1% and all ad groups yielded very good quality visitors. On the Things to Do campaign 'Family' and 'Places to Visit' queries dominated visitor acquisition, reflecting people's interests in the lead up to the Easter holidays. The timely nature of these queries meant that the click through rate for Things to Do ads was very high at 3.8%.
Personalised Partner Marketing
If you are interested in working with us on a bespoke marketing campaign, please contact Fiona.
---
PR
Press Releases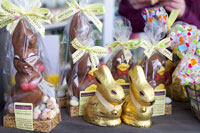 Press releases issued since our last Marketing Update include:
Wiltshire is alive with the sound of music and literature
Make these Easter holidays egg-stra special
Brilliant last-minute suggestions to wow your Mum this Mother's Day
Press Visits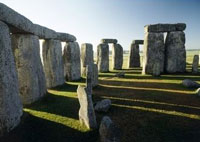 Three Irish journalists toured Wiltshire in March following an itinerary that included Avebury, Stonehenge, Salisbury, Stourhead, Lacock and Chippenham.
Two American journalists also came to Wiltshire during March, visiting Stonehenge and Wadworth Brewery, enjoying a bespoke cookery course at Vaughan's Cookery School, and staying at Lucknam Park and The Manor House Hotel.
All of these were as part of the South West Tourism Growth Fund activity.
Online Coverage
Dutch journalist Arjan Mulder was in Wiltshire last month, also as part of the South West Tourism Growth Fund activity. Coverage of his visit – which happened to coincide with the Spring Equinox – can be found here and here.

Blogger Visits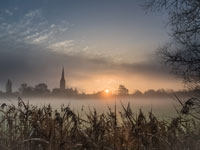 American blogger Lauren (bonvoyagelauren.com) came to Wiltshire during March, staying at Wyndham Park Lodge and visiting Stonehenge and many of Salisbury's attractions. As you can read in her latest blog, she thoroughly enjoyed her time here! Lauren will also be writing a blog later in the month following her tour around Wiltshire with Heritage Holidays.
Kate Sutton was also here last month, staying at The Royal Oak in Swallowcliffe and The Pear Tree at Whitley and visiting Longleat. Once again, she and her son had a great time, as you can see from her blog.
Blogger Rosana McPhee will be returning to Wiltshire at the start of May with an itinerary covering the Vale of Pewsey, Malmesbury, Castle Combe, Hindon, Stourhead and Salisbury.
A big thank you to the businesses involved in all of these visits for their help!
---
Website and Digital
Social Media
English Tourism Social Media Index
VisitWiltshire has ranked highly in the English Tourism Social Media Index, coming second in the South West:
http://www.englishtourism.socialmediaindex.co.uk/files/vantage/etsmi16-south-west-2016.pdf
Third in the county table:
http://www.englishtourism.socialmediaindex.co.uk/files/vantage/etsmi16-county-table-2016.pdf
And fifth overall:
http://www.englishtourism.socialmediaindex.co.uk/files/vantage/etsmi16-overall-table-2016-nu.pdf
Social media is a great way of optimising and driving traffic to your website, as well as engaging with visitors. VisitWiltshire uses Twitter, Facebook, Instagram, Google Plus, You Tube and LinkedIn.
Now that the refresh of our website has been completed, Gold partners are able to feature their Twitter and Facebook feeds on their own entries - please contact Emma for more details.
Twitter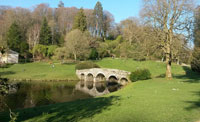 • We currently have 17,388 followers
• Tweet impressions for February were 306k and for March 292k
• Top tweets included a photo of Stourhead which had just under 7k impressions, and one of Imber seen by over 2k people
• Lauren (bonvoyagelauren) the blogger tweeted during her visit, using #timeforwiltshire
• National Express tweeted about our 'Ideas for half term' blog to their 30k followers
• If you are tweeting yourselves, please remember to include the hashtag #timeforwiltshire
Facebook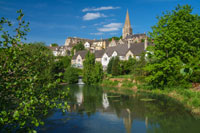 • We currently have 9,258 likes
• Our cover photo has been updated using one of our new images
• The mystery photo of Biddestone went down well, attracting numerous guesses
• The most popular posts included the Happy Easter message seen by over 11k people; one of Malmesbury seen by over 7.5k people; the mystery photo in Melksham seen by just under 6k people, with 89 likes and over 20 comments; and a frosty photo of Odstock which was seen by 3,150 people and received 50 likes
Instagram

• We currently have 2,768 followers
• Top posts have included George the dog with 119 likes, and Stourhead with 154 likes
• VisitEngland mentioned us in a post with a photo of daffodils at Longleat which received over 1,000 likes
VisitWiltshire Website
February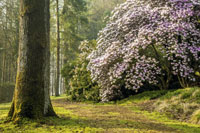 Unique visits to our website during the month totalled 73,000
Top referrers included: twitter.co.uk, visitsouthwest.co.uk, facebook.com and wiltshire.gov.uk
Top content pages (excluding the main Home page) included: What's on, Things to do, Longleat accommodation, Self-catering and Walking
Top product pages included: Avebury, Chippenham, Bowood House & Gardens, Castle Combe and Lacock
March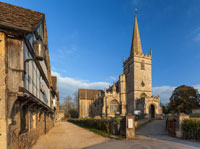 Unique visits to our website during the month totalled 95,000
Top referrers included: twitter.co.uk, visitsouthwest.co.uk, facebook.com and wiltshire.gov.uk
Top content pages (excluding the main Home page) included: Easter, What's on, Things to do, Walking and Competitions
Top product pages included: Bowood House & Gardens, Avebury, Stourhead, Castle Combe and Lacock
Blogs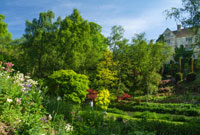 Blogs added to our website since the last Marketing Update include:
Top places for spring colours in Wiltshire
Perfecting the art of breakfast at Lucknam
Time to relax… a visit to a Wiltshire spa
A showstopping night in Chippenham
Apps
Our apps continue to perform well. All our partners have an entry on the Wiltshire App, giving visitors and potential visitors an additional platform to find your business. The apps can be downloaded for FREE as follows:
Wiltshire: Apple and Google play
Salisbury: Apple and Google play
Both Apps have been refreshed, featuring a slightly different look, and both now offer geo-fencing notifications - if you would like more information on this, please email Emma.
Videos
Our three Timeless-themed videos are available across three channels: YouTube, Facebook and Pre-roll. Together they have received over 99k views. Do take a look at them here and please feel free to add a link to them into any communications with your guests.
One of the benefits of being a Gold Partner is the opportunity to include a video on your own entry on the VisitWiltshire website. If you haven't already done so and you have a video you would like to add, please email Emma with the YouTube URL.
E-Newsletters
The following e-newsletters have been sent out to consumers since the last Marketing Update:
Enjoy some spring delights in Wiltshire
Easter delights and March treats
The VisitWiltshire database now stands at over 64,000 names... and everyone who has signed up is interested in Wiltshire! If you would like your business to feature in one of our regular e-newsletters we can include you for just £110. Contact Fiona for more information
Special Offers for 2016
Instead of producing a downloadable Special Offer pdf for 2016, all partner special offers and promotional ideas are now being featured on the Special Offer page of our website. If you would like to include one for your business, please email details to Emma.
Keep us in the Loop
We are always looking for fresh, new, inspiring content, so please keep us up to date with all your news. Please email Emma with the details.
---
2016 Publications
Partners' Familiarisation Passport 2016
Copies of the 2016 VisitWiltshire Familiarisation Passport were sent out to all Partners in time for Easter. As well as more offers than ever before, the 2016 Passport provides record potential savings, with total discounts worth over £1,000 at attractions and other businesses around the county.
Although the format has changed for 2016, the overall scheme works in much the same way as before. This year the names of the attractions and businesses taking part are listed inside the printed Passport, with details of their offers, terms and conditions etc available to download from our website.
We would love to hear about how you use your Passport, so don't forget to send us your pictures and share your experience on Facebook and Twitter using #timeforwiltshire!
A limited number of additional printed Passports are available for Partners that have included an offer within the Passport to use for training purposes, or for Partners with large numbers of staff to share amongst them – please email Jenny if you would like to request some.
Core Publications
Our three main publications for 2016 – the Time for Wiltshire Visitor Guide, Time for Wiltshire Visitor Map and Group Visits & Travel Trade Guide – are available to download from the VisitWiltshire website. If you would like to receive a hard copy, please email Jenny with details of which one(s) you would like.
---
Travel Trade
2016 Group Travel Awards
VisitWiltshire has been shortlisted in the 2016 Group Travel Awards, category Best Information Product for Groups. The winner will be announced at a gala event on Friday 3 June.

Fam Visits
A Wiltshire familiarisation trip for the travel trade took place during February as part of the South West Showcase, with an itinerary that included Salisbury, Stonehenge, Longleat and Bradford on Avon.
Exhibitions
During March VisitWiltshire attended two UK exhibitions – Explore GB in Liverpool and the British Tourism & Travel Show in Birmingham. A further exhibition – Great for Groups at Kempton Park – is coming up at the end of April.
VisitWiltshire also attended ITB Berlin last month, representing South West England.
Travel Trade Package
VisitWiltshire has a Travel Trade Package for those interested in the groups/travel trade market. Three levels of participation are available – for further details please contact Florence.
---
Wiltshire Association of Visitor Attractions (WAVA)
Our next WAVA meeting will take place from 2-4pm on Thursday 12 May 2016 at Marlborough College, courtesy of Marlborough College Summer School.
The aims of the group are to:
• Share ideas, tips and best practice
• Communicate market intelligence and business trends
• Generate opportunities for cross promotion amongst attractions, including special offers
• Enable collaboration on projects of joint interest, such as videos and photoshoots
• Work together to give visitors reasons to explore outside London
If you were unable to attend either of the previous two meetings, but would like to receive further information about WAVA and/or an invitation to the next meeting, please contact Jenny.
---
Photography and Video
As part of the South West Tourism Growth Fund VisitWiltshire has been able to secure a wide range of top quality images and video footage from around the county. These will feature on our website, in social media and printed publications over the coming months and will be added to our online photo library for use by Partners.
---