Marketing Update April 2017

2017 Familiarisation Passport: Now available - save up to £1,500
Advertising: Late spring marketing campaign launches this week
PR: Excellent Wiltshire coverage in print, online, on the radio and via bloggers
Website and Digital: Strong performance on social media continues
Travel Trade: VisitWiltshire has attended 6 exhibitions and events
2017 Consumer Publications: Available to view and download from our website
Online Photo Library: Make the most of this FREE promotional opportunity
Marketing Services: Find out what VisitWiltshire can do to help your business
---
2017 Familiarisation Passport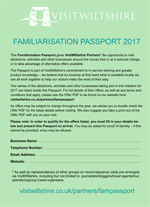 VisitWiltshire's 2017 Familiarisation Passport is now available for Partners to use. As well as more offers than ever before, the 2017 Passport provides record savings, with potential discounts worth over £1,500! A huge thank you to all those Partners who have kindly included an offer within it.
For 2017, instead of VisitWiltshire sending out printed copies in the post, the Passport has been produced as a pdf for Partners to download and print out themselves. This has the advantage of saving on printing and postage costs, and also means that all members of staff and/or volunteers at Partner businesses can have their own copy, rather than needing to share.
Details of what the Passport is and how it works can be found on our website here. Please note that passwords are needed in order to download the Passport and separate Offer PDF – if you are a VisitWiltshire Partner business, or work for a VisitWiltshire Partner business, and have not yet received an email telling you what these passwords are, please contact Jenny.
---
Advertising
2017 Late Spring Marketing Campaign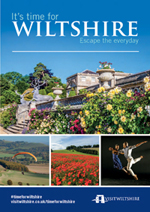 Our Late Spring Marketing Campaign launches this week and runs through to the end of June 2017 under the heading: 'It's time for Wiltshire, escape the everyday'.
The key message is that Wiltshire is an ideal destination for a well-deserved short break. Whether your ideal break is calming, comforting, refreshing or bursting with high adrenalin excitement, it's time for Wiltshire.

The target markets are as follows:
• Primary: short break/overnight visitors from London and the Home Counties within a 2-hour drive time of Wiltshire – targeting Mature Mainstreams and Experience Seekers.
• Secondary: day visitors from Wiltshire and the surrounding counties.
The objectives are:
• To attract more visitors to stay in Wiltshire
• To increase the profile of Wiltshire as a short break destination
• To increase the dwell time of visitors to Wiltshire
• To build awareness of high quality and wide offering of products
• To raise awareness of getaways to Wiltshire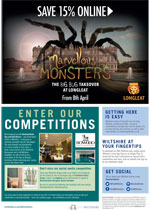 Campaign activity will include:
• Time for Wiltshire website landing page on visitwiltshire.co.uk
• Digital advertising (including Facebook and Instagram)
• Facebook Video
• Pre roll – video
• Social media activity
• Targeted e-newsletter to over 94k people
• Lead generation campaign with A4 digital flyer and email broadcast to 250k people
• Competitions
Keep an eye out in next month's Marketing Update for news on how the campaign is progressing.
---
PR
April has been an excellent month PR-wise, with AVE (Advertising Value Equivalent) running at 120% up on the same month last year. AVE for the four months from January to April 2017 was up 13% on January to April 2016.
Press Releases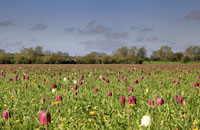 The following press releases have been sent out since the March Marketing Update:
Cricklade... and its springtime display of wild Snakeshead Fritillaries
Ludgershall, Tidworth and Salisbury Plain
Launch of augmented reality project is set to bring new life to Salisbury
New chalk carving to be created in honour of Wiltshire Cure connections (on 1 April!)
Top ten things to do in Wiltshire this Easter
Lorne House marks the 20th anniversary of Thomas the Tank Engine creator Rev W Awdry
Print Coverage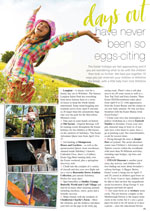 Our 'Top 10 things to do in Wiltshire this Easter' was picked up by Newsquest and White Horse News, resulting in some excellent coverage which can be seen here and here.
Coverage of Mike Atkins' visit to Bradford on Avon was received in The Times.
Online Coverage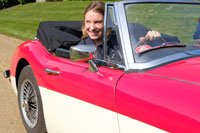 Coverage of Tourism Minister Tracey Crouch's attendance at our Great West Way Conference last month was received in the Gazette & Herald.

Coverage of the George & Dragon at Rowde was secured in a Sunday Mirror feature on Top 10 Patriotic Pubs for St George's Day.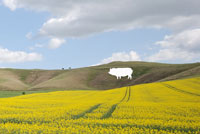 Our April Fool's press release about the new chalk carving generated quite a bit of local coverage, as follows: Blackmore Vale, Gazette & Herald, Swindon Advertiser, This is Wiltshire and Wiltshire Times.
We've received some online coverage in Russia from journalist Emma Krasov's visit to Stonehenge and Salisbury.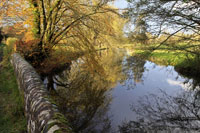 Information on Wiltshire's hidden and secret places was supplied to VisitBritain earlier this month.
Our Valentine's Day press release was picked up by The Ocelot during January.

Radio Coverage
A radio intereview on Wiltshire's White Horses was recorded and aired earlier this month.

Bloggers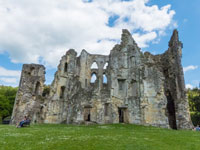 Two blogs have been received from Harriet Shearsmith at Toby & Roo: one focusing on her family visit to Old Wardour Castle and one covering a wider Wiltshire itinerary including Manor Farm Cottages, Longleat and Beatons Tea Rooms.
A blog from Mamas Spot covered Longleat and The Apple Wood.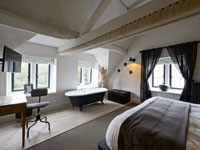 Rosanna McPhee will be returning to Wiltshire at the start of May, visiting The Harrow at Little Bedwyn, The Sign of the Angel, The Peto Garden at Iford Manor, The Bridge Tea Rooms, Timbrells Yard, Bowood House & Gardens and Buttle Farm.
Thank you to all our partners who helped facilitate these visits.
---
Website and Digital
Social Media
Social media is a great way of optimising and driving traffic to your website, as well as engaging with visitors. VisitWiltshire uses Twitter, Facebook, Instagram, Google Plus, YouTube and LinkedIn.
Gold partners are able to feature their Twitter and Facebook feeds on their own entries – please contact Emma for more details.
Twitter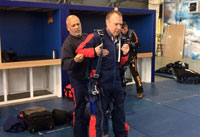 As at the end of March 2017 we had over 20.6k followers on Twitter, an increase of 19% on March 2016. Please include #timeforwiltshire on your posts and we will retweet/repost.
We also have a corporate Twitter feed: @visitwiltsbiz - follow us and keep up to date with our activities.

Facebook
As at the end of March 2017 we had over 13.5k likes on Facebook, an increase of 47% on March 2016.

Instagram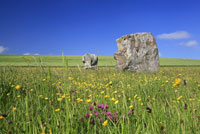 As at the end of March 2017 we had over 6.2k followers on Instagram, an increase of 125% on March 2016.

VisitWiltshire Website
We received over 75k unique visits to our website during March 2017. Of this, 57% were via mobile devices, including tablets.
Top referrers for March included: twitter.co.uk, facebook.com, visitsouthwest.co.uk, connectingwiltshire.co.uk, english-heritage.org.uk
Top content pages (excluding the main Home page) included: What's on, Things to do, Competitions, Walking, Maps & Guides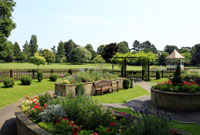 Top product pages included: Chippenham, Avebury, Longleat, Malmesbury, Warminster
The visitwiltshire website is packed with interesting and useful information - why not add a link to it from your own site, so that your guests can find out more about our beautiful county.
Visit Salisbury Website
We received 19.7k unique visitors to the Salisbury site during March 2017 (this figure is included in the unique visits above). Of this, 59% were via mobile devices.
Top referrers for March included: facebook.com, magnacarta800th.com, salisburycathedral.org.uk, heritagecities.com, english-heritage.org.uk
Top content pages (excluding the main Home page) included: What's on, Things to do, Shopping, Food and Drink, Salisbury campaign page 2017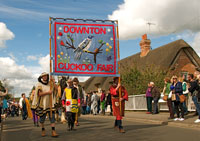 Top product pages included: Salisbury Charter Market, Salisbury Cathedral, Salisbury Park & Ride, Rena Gardiner Artist and Printmaker, Downton Cuckoo Fair
Blogs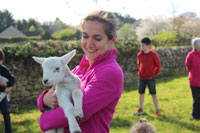 The following blogs have been added to our website since the March 2017 Marketing Update - please do share these if relevant via your own social media:
Discovering one of Wiltshire's hidden treasures, at Atwell-Wilson Motor Museum
Exploring Wiltshire's footpaths with Guided Walks in Wiltshire
What makes the perfect breakfast?
Marvellous May: 10 hot events you won't want to miss this month
Taking to the skies with Skydive Netheravon
A spring visit to The Peto Garden
A lambing tour at Church Farm Country Cottages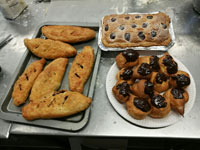 Perfecting pastry and discovering some Bake Off secrets at Vaughan's Cookery School
A spotlight on: Chris Husseyin, Wyvern Theatre
8 things to do over the Spring Bank Holiday weekend in Wiltshire
10 of the best Instagram spots in Wiltshire
A painting class with a difference in Bradford on Avon
A spotlight on: Jane Howes, Meadowbank House B&B
8 toddler-friendly places to visit in Wiltshire
A spotlight on: Phil Rowe, Vintage Classics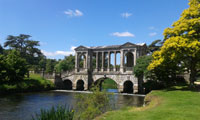 10 photos that show you why a visit to Wilton is a must this year
11 things to do in Wiltshire over the Easter holidays
10 reasons to visit Wiltshire this April
Apps
All our partners have an entry on the Wiltshire App, giving visitors and potential visitors an additional platform to find your business. The apps can be downloaded for FREE as follows:
Wiltshire: Apple and Google Play
Salisbury: Apple and Google Play
To encourage your visitors to download and use the apps it would be great if you could include details of how to do this on all your communications - eg websites, confirmation emails etc.
Videos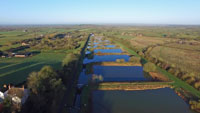 VisitWiltshire's main videos, including our two new aerial films, can be viewed here.
Between them, they have received around 470k views, with an estimated reach of almost 1.7million people.
These videos are a great way of showcasing out beautiful county, so please share them on social channels and add to your own website (if you are unsure of how to do this, just email Emma).
Other videos we have produced can be found on our YouTube channel here.
One of the benefits of being a Gold Partner is the opportunity to include a video on your own entry on the VisitWiltshire website. If you haven't already done so and you have a video you would like to add, please email Emma with the YouTube URL.
E-Newsletters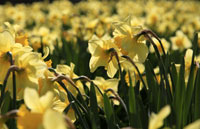 The following e-newsletters have been sent out to consumers since our March Marketing Update:
Explore Wiltshire this Easter - win a historic break
Marvel at March in Wiltshire - win a cultural break in Wiltshire
The VisitWiltshire database now stands at over 93k names... and everyone who has signed up is interested in Wiltshire! If you would like your business to feature in one of our regular e-newsletters we can include you for just £110. Contact Fiona for more information.
Keep us in the Loop
We are always looking for fresh, new, inspiring content, so please keep us up to date with all your news. Please email Emma with the details.
---
Travel Trade
Trade Press
The March/April edition of Group Travel Organiser magazine featured coverage of the Great West Way project in their Business Forum and an excellent feature on Wiltshire by Peter Stonham in their Out & About section.
Group Tourism & Travel magazine (formerly Coach Monthly) included a piece on The Hidden Gems of Wiltshire by Jessamy Chapman, resulting from our familiarisation visit (see below).
Exhibitions and Events
So far this year the following exhibitions and events have been attended by the VisitWiltshire team and stand sharing partners:
• Excursions (Alexandra Palace, London)
• Britain & Ireland Marketplace (London)
• South West Group Travel Show (Cheltenham Racecourse)
• Explore GB (Brighton)
• ITB (Berlin)
• Great for Groups (Kempton Park Racecourse)
Familiarisation Visit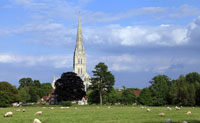 We ran a pan-Wiltshire familiarisation visit from 18-20 March 2017 with 18 travel trade attendees from 13 organisations. This was made up of 12 group travel organisers, 3 tour operators and 3 trade press. On the final day the buyers met with 17 supplier partners at Devizes Town Hall.
Familiarisation visit feedback forms were received from 11 respondents. From these we have calculated that Wiltshire is likely to receive approximately 1,845 returning visitors, worth £190,635 to the county's economy.
When asked how likely respondents were to include places to visit in their future itineraries the following all received a 10 (top marks): Longleat House, Corsham, the American Museum in Britain, Salisbury Cathedral, Iford Manor & Peto Garden, The Red Lion Hotel, Discover Wiltshire, Wadworth Brewery, Bowood House & Gardens and the Holiday Inn Salisbury-Stonehenge.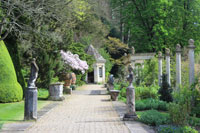 When asked whether the itinerary lived up to respondents' expectations (where 1 = very bad and 10 = very good), the average score was 8.3. Iford Manor was listed by 8 people as their favourite part of the itinerary.
2017 Travel Trade Guide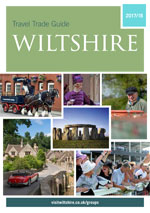 A digital version of the 2017 Travel Trade Guide is available to view and download from our website here.
Strategy
The 2017 trade strategy will be reviewed shortly for 2018 and this will be discussed at the next travel trade meeting scheduled for 25 May 2017. If you require further information please contact Florence.
Travel Trade Package
VisitWiltshire has a Travel Trade Package for those interested in targeting the groups/travel trade market. Three levels of participation are available – please contact Florence for further details.
The February Travel Trade Activity Update and Meeting Notes can be found here.
---
2017 Consumer Publications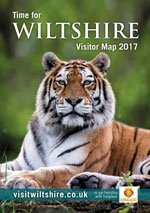 Digital versions of VisitWiltshire's 2017 publications are available to view and download from our website here.
Bulk supplies of the Visitor Guide and Visitor Map can be ordered from Take One Media. If you are not already set up with their online ordering system please contact Jenny for details.


---
Online Photo Library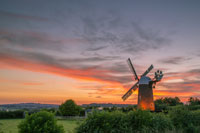 Our online photo library is a useful (and free!) way of promoting your business. Links to albums on it are regularly sent out to third parties such as journalists, bloggers, tour operators, group travel organisers, VisitBritain, VisitEngland and other VisitWiltshire partners. To take advantage of this opportunity, please forward your photos to Jenny with a note saying you are happy for them to be used in this way and she will upload them to the library for you.
Equally, if you would like access to our photo library for your own website, leaflets etc, just email Jenny with details of what you are looking for and she will send you links to the relevant albums.
---
Marketing Services
Do you need any help with marketing services - such as leaflet production, photography, social media or travel trade activity? If so, please contact Fiona for more information.
---