Marketing Update February 2017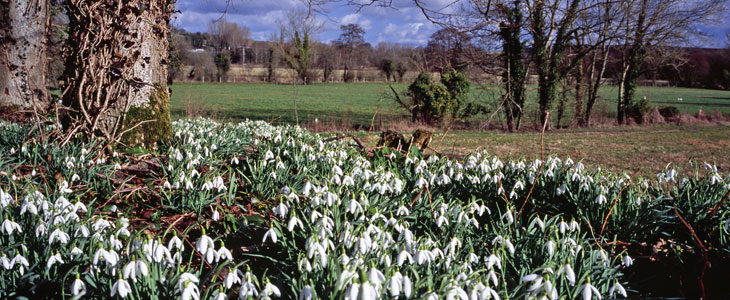 ---
Advertising: Salisbury City Campaign off to a strong start
2017 Consumer Publications: Available to view and download from visitwiltshire.co.uk
Online Photo Library: Don't miss this valuable promotional opportunity
PR: Sunday Times to visit Wiltshire later this month
Website and Digital: Large increase in social media figures
Travel Trade: Events and exhibitions attended in UK and overseas
Marketing Services: Contact us to find out how we can help
---
Advertising
2017 City Marketing Campaign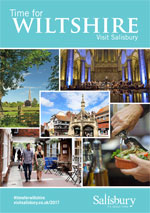 Our New Year City Campaign, launched last month, positions Salisbury as the perfect short break destination. The campaign includes a lead generated digital flyer, targeted e-newsletters, printed mailer, 6-sheet rail posters, social media activity, digital advertising, competitions and PR.
The digital elements of the campaign went live on 9 January, with rail posters in place and e-newsletters going out at around the same time. The fold-out leaflets were included as inserts in six 'Life' magazines which went on sale on 18 and 19 January. As at 15 February over 2k leads had been generated for the digital mailer. If anyone would like to enter the Instagram competition linked to the campaign there is still time to do so – details are on the Competitions page of our website.
The 'search' element of the New Year campaign began strongly in January, securing 750 accommodation-focused visitors to the VisitWiltshire website. Click-through-rates (4.8%) and traffic quality also remained very strong, a trend continued from previous uses of the 'accommodation search' campaign as a means to secure interest in VisitWiltshire.
The New Year Facebook campaign also performed well in January, securing over 1.6k website visitors. Ads were seen a large number of times – with nearly 200k impressions being served. All three ad variations proved effective and secured traffic at similar click through rates – all above the target channel average of around 1%.
---
2017 Consumer Publications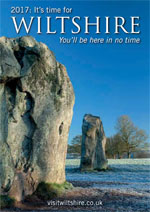 Digital versions of VisitWiltshire's 2017 publications are available to view and download from our website here.
Bulk supplies of the Visitor Guide and Visitor Map can be ordered from Take One Media. If you are not already set up with their online ordering system please contact Jenny for details.

---
Online Photo Library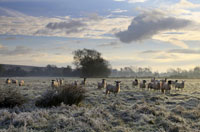 Our online photo library is a useful (and free!) way of promoting your business. Links to albums on it are regularly sent out to journalists, bloggers, tour operators, group travel organisers, VisitBritain, VisitEngland and other VisitWiltshire partners. To take advantage of this opportunity, please forward your photos to Jenny with a note saying you are happy for them to be used in this way and she will upload them to the library for you.
---
PR
Press Releases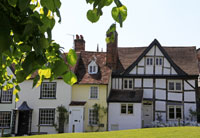 The following press releases have been sent out since the start of January this year:
Marlborough
Family fun in Wiltshire this February half term
Romantic things to do in Wiltshire this Valentine's Day
Chippenham
Press Visits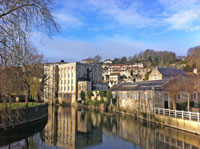 James Stewart from The Sunday Times will be visiting Wiltshire at the end of February as part of his Great British Breaks series. Staying at Lorne House in Box his suggested itinerary will cover places to visit and things to do in and around Bradford on Avon, Lacock, Devizes and Corsham.
Print Coverage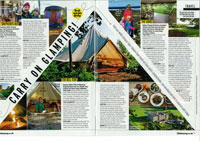 Coverage of two VisitWiltshire partners - The Farm Camp and Longleat - was received in The Sun Magazine on Sunday 29 January.
Online Coverage
Video coverage was received on Corsham TV of our Corsham Instameet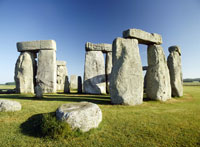 Further coverage of USA journalist Debra Bokur's visit to Wiltshire has been received - this time focusing on her trip aboard the Stonehenge Tour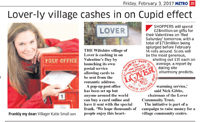 Coverage of the Wiltshire village of Lover's pop-up post office for Valentine's Day was secured in Metro Magazine and on dailymail.co.uk


Bloggers
More coverage has been received on Coralie Grassin's Teatime in Wonderland blog:
A weekend in Wiltshire (day 1)
A weekend in Wiltshire (day 2)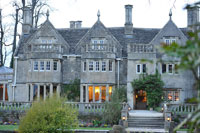 Heather Krapsicher, author of 'Mamas Spot - tales of our life on the go', came to Wiltshire with her family in late January/early February, staying at Woolley Grange Hotel and The Apple Wood self-catering, and visiting Vaughan's Cookery School, Lacock and Stonehenge. Transport was provided by Sixt rent a car. Look out for her coverage in a future Marketing Update...
Thank you to all our partners who helped facilitate these visits.
---
Website and Digital
Social Media
Social media is a great way of optimising and driving traffic to your website, as well as engaging with visitors. VisitWiltshire uses Twitter, Facebook, Instagram, Google Plus, You Tube and LinkedIn.
Gold partners are able to feature their Twitter and Facebook feeds on their own entries – please contact Emma for more details.
Twitter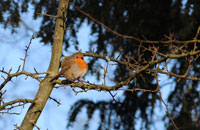 As at the end of January 2017 we had over 19.5k followers on Twitter, an increase of 16% on January 2016


Facebook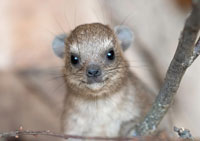 As at the end of January 2017 we had over 13.2k likes on Facebook, an increase of 49% on January 2016
Instagram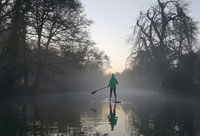 As at the end of January 2017 we had over 5.7k followers on Instagram, an increase of 150% on January 2016
VisitWiltshire Website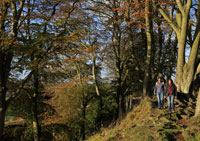 We received almost 74k unique visits to our website during January 2017. Of this, 57% was via mobile devices, including tablets.
Top referrers for January included: twitter.com, facebook.com and visitsouthwest.co.uk
Top content pages (excluding the main Home page) included: Competitions, What's On, Things to Do, Walking, Self-catering,
Top product pages included: Chippenham, Milford Hall Hotel and Spa, Avebury, Longleat, Warminster
Visit Salisbury Website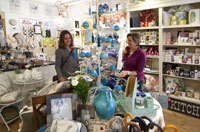 We received around 18.5k unique visitors to the Salisbury site during January 2017 (this figure is included in the unique visits above). Of this, 54% was via mobile devices.
Top referrers for January included: twitter.com, facebook.com, magnacarta800th.com, english-heritage.org.uk, salisburycitycouncil.gov.uk
Top content pages (excluding the main Home page) included: What's On, Things to Do, Shopping, Campaign Page 2017, Food and Drink
Top product pages included: Salisbury Cathedral, Salisbury Charter Market, Salisbury Park and Ride, Salisbury Escape Rooms, Salisbury Museum
Blogs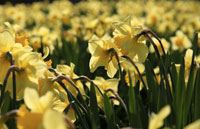 The following blogs have been added to our website since the start of 2017:
12 photos to show why you should visit Wiltshire this spring
A spotlight on Andy Roberts, Box Steam Brewery
A spotlight on Sam Pinkney, The Merchant's House
10 reasons to visit Wiltshire this March
A Chippenham Treasure Trail
A day trip to Bath
Victorian Westbury and the Blue Plaque Trail
A shower of snowdrops at Lydiard Park
Fast forward into February: 17 ways to beat the winter blues
A winter's walk in Tisbury
10 photos that show that winter is a beautiful time of the year to visit Wiltshire
Monkeying around – a fun day out across the Wiltshire borders
A Corsham Instameet
A tour of Salisbury Cathedral's Library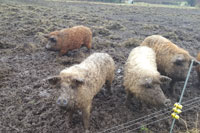 Learning about the Slow Food movement at Buttle Farm
A winter's walk in Salisbury
11 ideas for some family fun this February half term
14 romantic things to do in Wiltshire this Valentine's Day
10 places you might not know of in and around Salisbury
8 reasons why you should book a Wiltshire Farmstay break in 2017
Apps
All our partners have an entry on the Wiltshire App, giving visitors and potential visitors an additional platform to find your business. The apps can be downloaded for FREE as follows:
Wiltshire: Apple and Google Play
Salisbury: Apple and Google Play
To encourage your visitors to download and use the apps it would be great if you could include details of how to do this on all your communications - eg websites, confirmation emails etc.
Videos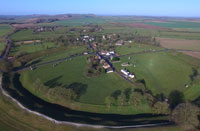 Two stunning new aerial films capturing the beautiful county of Wiltshire were launched during 2016 under the titles 'What view did you wake up to this morning' and 'Wiltshire has been a special place for a very long time'. Both videos give visitors to Wiltshire a bird's eye view of the county's breathtaking countryside and iconic views, including the World Heritage Site of Stonehenge and Avebury. If you would like us to supply versions of these videos with the end slate personalised for your business, prices start from £150. We can also help arrange filming of your business for you. For details of either of these options, contact Fiona.
These two new videos, together with all our other Wiltshire films, can be viewed on the VisitWiltshire website here. Between them, as at the end of December 2016, they had received almost 470k views, with an estimated reach of almost 1.7million people.
Please share them on social channels and add to your own website to help showcase our wonderful county (if you are unsure of how to do this, just email Emma).
One of the benefits of being a Gold Partner is the opportunity to include a video on your own entry on the VisitWiltshire website. If you haven't already done so and you have a video you would like to add, please email Emma with the YouTube URL.
E-Newsletters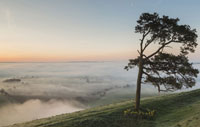 The following e-newsletters have been sent out to consumers since the start of 2017:
Warm up on a visit to Wiltshire this February
Plan your visit to Salisbury in 2017
Enjoy some New Year delights in Wiltshire
The VisitWiltshire database now stands at over 84,000 names... and everyone who has signed up is interested in Wiltshire! If you would like your business to feature in one of our regular e-newsletters we can include you for just £110. Contact Fiona for more information
Keep us in the Loop
We are always looking for fresh, new, inspiring content, so please keep us up to date with all your news. Please email Emma with the details.
---
Travel Trade
2017 Travel Trade Guide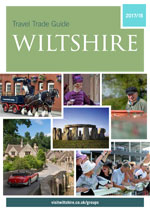 A digital version of the 2017 Travel Trade Guide is available to view and download from our website here.





Travel Trade e-Newsletters
The Wiltshire Secrets Familiarisation Visit travel trade e-newsletter was sent out on 3 February to 3,225 subscribers. This can be viewed here.
Exhibitions and Events
So far this year the following exhibitions and events have been attended by the VisitWiltshire team and stand sharing partners:
Excursions (Alexandra Palace, London)
Britain & Ireland Marketplace (London)
South West Group Travel Show (Cheltenham Racecourse)
With the following coming up over the next couple of months:
Explore GB (Brighton)
ITB (Berlin)
Familiarisation Visit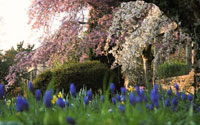 Our next trade familiarisation visit - Wiltshire Secrets - will be taking place from Saturday 18-Monday 20 March. The idea is to enable group organisers to experience many of the 'hidden gems' around the county which they may not yet be familiar with and encourage them to organise packages around this theme. There is a one-to-one meeting event in Devizes on Monday 20 March for suppliers to meet with the buyers.
Travel Trade PR
The February edition of Group Travel Organiser Magazine included a review of their recent South West Group Travel Show, featuring VisitWiltshire and partners.
Strategy
The 2017 trade strategy will be reviewed shortly for 2018 and this will be discussed at the next travel trade meeting scheduled for 25 May 2017. If you require further information please contact Florence.
Travel Trade Package
VisitWiltshire has a Travel Trade Package for those interested in targeting the groups/travel trade market. Three levels of participation are available – please contact Florence for further details.
The February Travel Trade Activity Update and Meeting Notes can be found here.
---
Marketing Services
Do you need any help with marketing services - such as leaflet production, photography, social media or travel trade activity? If so, please contact Fiona for more information.
---