Marketing Update March 2017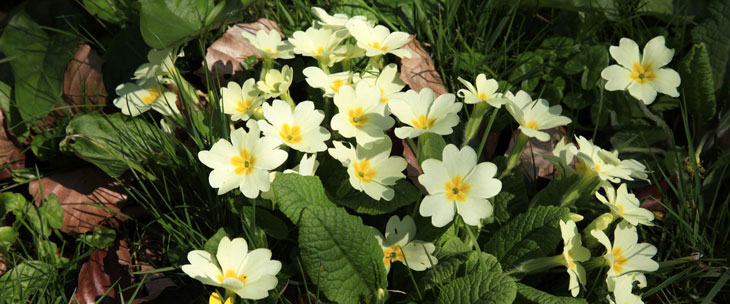 ---
Advertising: Sign up for our Late Spring Marketing Campaign today!
PR: Excellent blogger coverage received for Wiltshire
Website and Digital: VisitWiltshire achieves 40k followers on social media
Travel Trade: VisitWiltshire attends exhibitions at home and abroad
2017 Consumer Publications: Available to view and download from visitwiltshire.co.uk
Online Photo Library: Take advantage of this valuable promotional opportunity
Marketing Services: Find out what VisitWiltshire can do to help your business
---
Advertising
2017 City Marketing Campaign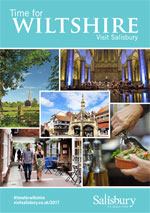 Our New Year City Campaign, launched in January, positioned Salisbury as the perfect short break destination. The campaign included a lead generated digital flyer, targeted e-newsletters, printed mailer, 6-sheet rail posters, social media activity, digital advertising, competitions and PR.
As at 15 March over 5.7k leads had been generated for the digital mailer.
The accommodation 'search' campaign secured over 1k accommodation-focused visitors to the VisitWiltshire website during February, bringing the total for this element of the campaign to over 1.8k. Click through rates for the month were very strong at 5% overall, with some ad groups returning even higher response levels – including self-catering (7.3%), Stonehenge (7.9%), romantic breaks/weekends (8.7% and 9.2% respectively) and Salisbury-specific searches (11.2%).
The reintroduction of 'romantic weekends' and 'romantic short breaks' ad groups for this campaign proved effective and allowed VisitWiltshire to capitalise on interest from visitors in the lead up to Valentine's Day. These queries were also the most effective at capturing new/first time visitors who are not likely to have considered visiting the county previously.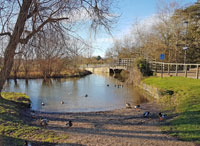 Long-standing ad groups such as self-catering, holiday cottages, Longleat and Stonehenge continue to be the best source of quality visitors and play most strongly to the public perception and strengths of the county. However, the inclusion of a 'Salisbury' ad group for the New Year campaign also captured a large number of quality visitors and helped to diversity the type of search traffic acquired by the campaign.
Facebook Advertising was a highly cost-effective awareness and response channel for VisitWiltshire during the second half of the New Year campaign. Overall, Facebook ads captured almost 2k website visitors during February, bringing the total for this element of the campaign to over 3.6k. Interactive carousel ads were seen over 320,000 times during February, taking the total for the campaign as a whole to over 520k.
The combination of Carousel creative employed was effective and January's strong performance continued into February achieving a click through rate of 1.3% - well above the format average of 0.75-1%. In addition to generating website traffic, Facebook ads also created 31 new 'likes' for the VisitWiltshire Facebook page during February.
2017 Late Spring Marketing Campaign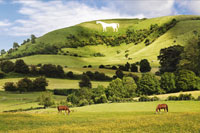 Our Late Spring Marketing Campaign will launch at the end of April and run through to the end of June 2017 under the heading: 'It's time for Wiltshire, escape the everyday'.

The main message will be that Wiltshire is an ideal destination for a well-deserved short break. Whether your ideal break is calming, comforting, refreshing or bursting with high adrenalin excitement, it's time for Wiltshire.
The target markets are as follows:
• Primary: short break/overnight visitors from London and the Home Counties within a 2-hour drive time of Wiltshire – targeting Mature Mainstreams and Experience Seekers.
• Secondary: day visitors from Wiltshire and the surrounding counties.
The objectives are:
• To attract more visitors to stay in Wiltshire
• To increase the profile of Wiltshire as a short break destination
• To increase the dwell time of visitors to Wiltshire
• To build awareness of high quality and wide offering of products
• To raise awareness of getaways to Wiltshire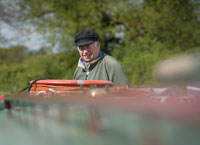 Campaign activity will include:
• Time for Wiltshire website landing page on visitwiltshire.co.uk
• Digital advertising (including Facebook and Instagram)
• Facebook Video
• Pre roll – video
• Social media activity
• Targeted e-newsletter to over 85,000 people
• Lead generation campaign with A4 digital flyer
• Competitions
Two levels of participation are available, at £325+VAT or £95+VAT - please contact Fiona to book, or see here for further details. The booking deadline is Friday 24 March 2017.
---
PR
Press Releases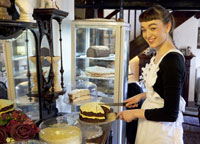 The following press release has been sent out recently:
VisitWiltshire's top ten treats for Mum this Mother's Day
Press Visits
James Stewart from The Sunday Times visited Wiltshire at the end of February as part of his Great British Breaks series. Staying at Lorne House in Box his suggested itinerary covered places to visit and things to do in and around Bradford on Avon, Lacock, Devizes and Corsham.
Radio Coverage
Faye Edwards from Breeze recorded a radio interview with VisitWiltshire about the new Longleat hotel - Homewood Park - which has recently joined us as a partner.

Bloggers

Coverage of Marlborough and The Three Tuns at Great Bedwyn was received from food blogger Georgie Jones - aka The Bathonian - as well as coverage of her visit to Ramsbury Brewery and Distillery.
Coverage of Woolley Grange Hotel, Stonehenge, Treasure Trails, Vaughan's Cookery School and Lacock was received from Mamas-Spot. More coverage to come soon.
Blogger Harriet Shearsmith and family will be discovering Wiltshire from Friday 24-Sunday 26 March, staying at Manor Farm Cottages and visiting Longleat, Old Wardour Castle and Beatons Tearoom and Bookshop.

Thank you to all our partners who helped facilitate these visits.
---
Website and Digital
Social Media
Social media is a great way of optimising and driving traffic to your website, as well as engaging with visitors. VisitWiltshire uses Twitter, Facebook, Instagram, Google Plus, YouTube and LinkedIn.
Gold partners are able to feature their Twitter and Facebook feeds on their own entries – please contact Emma for more details.
Twitter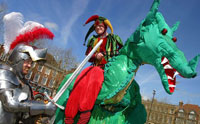 As at the end of February 2017 we had almost 20k followers on Twitter, an increase of 16.5% on February 2016.



Facebook
As at the end of February 2017 we had almost 13.5k likes on Facebook, an increase of 49.5% on February 2016.

Instagram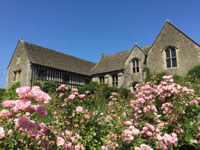 As at the end of February 2017 we had 6k followers on Instagram, an increase of almost 134% on February 2016.


VisitWiltshire Website
We received around 71.5k unique visits to our website during February 2017. Of this, 60% were via mobile devices, including tablets.
Top referrers for February included: twitter.com, facebook.com, visitsouthwest.co.uk, salisburycathedral.org.uk and connectingwiltshire.co.uk
Top content pages (excluding the main Home page) included: What's On, Things to Do, Walking, Self-Catering and Competitions
Top product pages included: Chippenham, Longleat, Avebury, Warminster, Amesbury and Malmesbury
The visitwiltshire website is packed with interesting and useful information - why not add a link to it from your own site, so that your guests can find out more about our beautiful county.

Visit Salisbury Website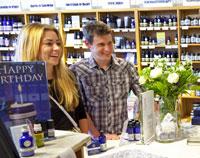 We received almost 23k unique visitors to the Salisbury site during February 2017 (this figure is included in the unique visits above). Of this, 59% were via mobile devices.
Top referrers for February included: facebook.com, magnacarta800th.com, salisburycathedral.org.uk and twitter.com
Top content pages (excluding the main Home page) included: Salisbury Campaign Page 2017, What's On, Things to Do, Shopping and Food & Drink
Top product pages included: Salisbury Charter Market, Mompesson House Exhibition, Salisbury Cathedral, Salisbury 10-Mile Road Race and Treasure Trails
Blogs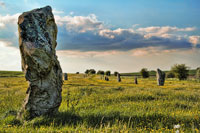 The following blogs have been added to our website since the February 2017 Marketing Update:
8 things you can do this St George's Day in Wiltshire
Exploring Avebury World Heritage Site with Oldbury Tours
A spotlight on: Stephen Starr, a Bowood gardener
10 places to stay where you can feel as if you are part of a period drama
Map reading and compass skills with Downland Walking
A ride across the Pewsey Vale
A winter's walk around Devizes
A spotlight on: Neil Pullen, Reserves Manager, Wiltshire Wildlife Trust

Wiltshire from a Shire horse's perspective
10 things to do for Mother's Day in Wiltshire
West End quality production in Wiltshire
Signaling a royal visit - a family day out at The Royal Signals Museum

Apps
All our partners have an entry on the Wiltshire App, giving visitors and potential visitors an additional platform to find your business. The apps can be downloaded for FREE as follows:
Wiltshire: Apple and Google Play
Salisbury: Apple and Google Play
To encourage your visitors to download and use the apps it would be great if you could include details of how to do this on all your communications - eg websites, confirmation emails etc.
Videos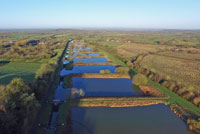 Two stunning new aerial films capturing the beautiful county of Wiltshire were launched during 2016 under the titles 'What view did you wake up to this morning' and 'Wiltshire has been a special place for a very long time'. Both videos give visitors to Wiltshire a bird's eye view of the county's breathtaking countryside and iconic views, including the World Heritage Site of Stonehenge and Avebury.
If you would like us to supply versions of these videos with the end slate personalised for your business, prices start from £150. We can also help arrange filming of your business for you. For details of either of these options, contact Fiona.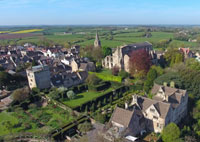 These two new videos, together with all our other Wiltshire films, can be viewed on the VisitWiltshire website here. Between them, as at the end of December 2016, they had received almost 470k views, with an estimated reach of almost 1.7million people.
Please share them on social channels and add to your own website to help showcase our wonderful county (if you are unsure of how to do this, just email Emma).

One of the benefits of being a Gold Partner is the opportunity to include a video on your own entry on the VisitWiltshire website. If you haven't already done so and you have a video you would like to add, please email Emma with the YouTube URL.
E-Newsletters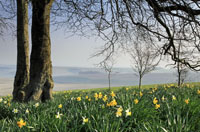 The following e-newsletters have been sent out to consumers since the start of 2017:
Marvel at March in Wiltshire

The VisitWiltshire database now stands at over 84,000 names... and everyone who has signed up is interested in Wiltshire! If you would like your business to feature in one of our regular e-newsletters we can include you for just £110. Contact Fiona for more information.

Keep us in the Loop
We are always looking for fresh, new, inspiring content, so please keep us up to date with all your news. Please email Emma with the details.
---
Travel Trade
2017 Travel Trade Guide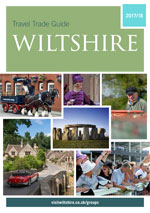 A digital version of the 2017 Travel Trade Guide is available to view and download from our website here.
Travel Trade e-Newsletters
The Wiltshire Secrets Familiarisation Visit travel trade e-newsletter was sent out on 3 February to 3,225 subscribers. This can be viewed here.
Exhibitions and Events
So far this year the following exhibitions and events have been attended by the VisitWiltshire team and stand sharing partners:
• Excursions (Alexandra Palace, London)
• Britain & Ireland Marketplace (London)
• South West Group Travel Show (Cheltenham Racecourse)
• Explore GB (Brighton)
• ITB (Berlin)
Familiarisation Visit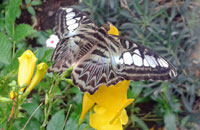 Our next trade familiarisation visit - Wiltshire Secrets - will be taking place from Saturday 18-Monday 20 March. The idea is to enable group organisers to experience many of the 'hidden gems' around the county which they may not yet be familiar with and encourage them to organise packages around this theme. There is a one-to-one meeting event in Devizes on Monday 20 March for suppliers to meet with the buyers.
Strategy
The 2017 trade strategy will be reviewed shortly for 2018 and this will be discussed at the next travel trade meeting scheduled for 25 May 2017. If you require further information please contact Florence.
Travel Trade Package
VisitWiltshire has a Travel Trade Package for those interested in targeting the groups/travel trade market. Three levels of participation are available – please contact Florence for further details.
The February Travel Trade Activity Update and Meeting Notes can be found here.

---
2017 Consumer Publications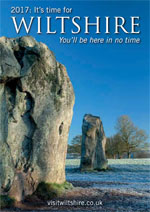 Digital versions of VisitWiltshire's 2017 publications are available to view and download from our website here.
Bulk supplies of the Visitor Guide and Visitor Map can be ordered from Take One Media. If you are not already set up with their online ordering system please contact Jenny for details.


---
Online Photo Library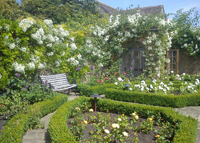 Our online photo library is a useful (and free!) way of promoting your business. Links to albums on it are regularly sent out to third parties such as journalists, bloggers, tour operators, group travel organisers, VisitBritain, VisitEngland and other VisitWiltshire partners. To take advantage of this opportunity, please forward your photos to Jenny with a note saying you are happy for them to be used in this way and she will upload them to the library for you.
Equally, if you would like access to our photo library for your own website, leaflets etc, just email Jenny with details of what you are looking for and she will send you links to the relevant albums.

---
Marketing Services
Do you need any help with marketing services - such as leaflet production, photography, social media or travel trade activity? If so, please contact Fiona for more information.
---