Marketing Update November 2016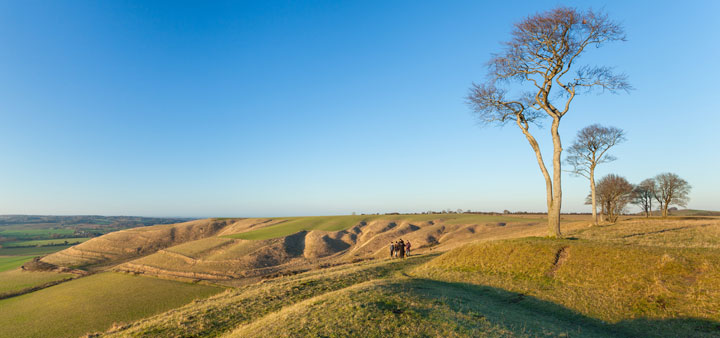 ---
Advertising: Autumn campaign draws to a very successful close
PR: Excellent blogger and journalist coverage received
Website and Digital: Unique visits to visitwiltshire.co.uk up 10% on 2015
Travel Trade: Information issued on What's New for 2017 and Beyond
Marketing Services: Can VisitWiltshire help you with any of your upcoming projects?
---
Advertising
City Marketing Campaign launching January 2017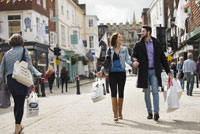 Our new year City Campaign will position Salisbury as the perfect short break destination. The campaign will include a lead generated digital flyer, targeted e-newsletters, printed mailer, 6-sheet rail posters, social media activity, digital advertising, competitions and PR. Keep an eye out in future marketing updates for news on how the campaign is going...
Autumn Marketing Campaign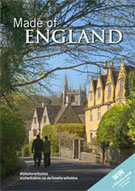 Our autumn marketing campaign launched in September, targeting the UK short-break market and raising awareness of Wiltshire as an ideal destination.
Campaign objectives were to attract more staying visitors, increase their dwell time and build awareness of the high quality and wide offering of our products. Using information from our Destination Management Plan we are targeted Mature Mainstreams and Experience Seekers within a two-hour drive time of Wiltshire.

Campaign activity included lead generation; an e-newsletter to over 200,000; a VisitWiltshire e-newsletter to over 70,000 names; a dedicated landing page on visitwiltshire.co.uk; a social media campaign including Facebook carousel adverts; digital display advertising; channels via VisitEngland and VisitBritain; pre-roll advertising; themed blogs; integrated Facebook video and an Instagram Competition.
Paid Search
The Accommodation Search campaign continued to perform very strongly during October with a total of 2,289 clicks captured. The click through rate remained high at 2.9% and traffic quality was very good across all ad groups.
Facebook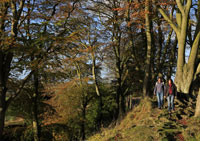 Facebook campaigns continued to deliver a considerable number of website click throughs and brand exposure for VisitWiltshire during the final month of the autumn campaign, securing over 5,600 clicks and prompting considerable engagement with the VisitWiltshire brand via social interactions (likes, comments, shares, reactions).
Facebook ads served a combined total of over 582,000 impressions in October, helping VisitWiltshire reach a massive number of people. Video advertising on Facebook provided by far the greatest number of impressions overall, and was highly effective at generating direct response.
Of the four Facebook Carousel creative treatments, the fourth one featuring Castle Combe, Stonehenge, Walking at Old Sarum and a trip on the Kenent & Avon Canal generated the greatest level of exposure and response (after video advertising).
The combined use of video advertising across Facebook and YouTube pre-roll achieved over 33,000 views in October, which represents a huge amount of brand engagement. View rate for pre-roll was especially high at over 22%, suggesting a well targeted campaign combined with effective, engaging creative.
Lead Generation
As at 9 November over 6,000 leads had been generated from the campaign. k campaigns continued to deliver a considerable number of website click throughs and brand exposure for Visit Wiltshire during the final month of the autumn campaign, securing over 5,600 clicks and prompting considerable engagement with the Visit Wiltshire brand via social interactions (likes, comments, shares, reacti
---
PR
PR Event
VisitWiltshire attended a recent VisitEngland 'Meet the Media' event in London and a networking evening at The Shard where we spoke to a number of national media and bloggers, encouraging them to feature and visit Wiltshire in 2017.
Press Visits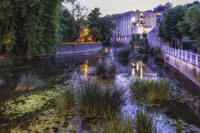 USA journalist Debra Bokur visited Wiltshire at the start of November. Travelling by public transport, her pan-Wiltshire itinerary included attractions and other businesses in and around Salisbury, Bradford on Avon and Chippenham. This visit was organised by VisitWiltshire in conjunction with VisitBritain.
Media Information
A 'Timeless Wiltshire - New for 2017' document has been issued to media and blogger contacts this week.
Online Coverage
Online coverage was received in the Guardian following our Halloween Half Term press release.
Bloggers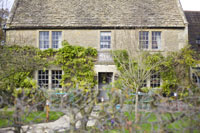 Four installments of Becky Fixel's blog have been published, covering her visits to Stonehenge, the Pear Tree Inn at Whitley, Lacock and the Roman Baths all of which were facilitated by VisitWiltshire.
As part of her blog about cookery schools in the south west of England, Gwen Pratesi wrote about her visit to Vaughan's Cookery School.
As always, a big thank you to the partners involved in all of the above for their help.
---
Website and Digital
Social Media
Social media is a great way of optimising and driving traffic to your website, as well as engaging with visitors. VisitWiltshire uses Twitter, Facebook, Instagram, Google Plus, You Tube and LinkedIn.
Gold partners are able to feature their Twitter and Facebook feeds on their own entries – please contact Emma for more details.
Twitter
As at 4 November we had 19,005 followers
Since the start of October total likes have increased by over 1,400 and reach per week has averaged 61,200
Facebook
As at 4 November, likes totalled 12,538
Since the start of October, likes have increased by over 350 and reach per week has averaged over 121,550
Instagram
As at 4 November, followers totalled 4,915
A total of 548 entries to the Instagram competition linked to our Autumn Campaign were received - the highest so far in an Instagram competition.
VisitWiltshire Website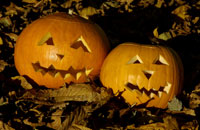 We received over 105,300 unique visits to our website during October, an increase of 10% on the previous year.
Top referrers for October included: twitter.co.uk, visitsouthwest.co.uk, facebook.com, wiltshire.gov.uk, english-heritage.org.uk
Top content pages (excluding the main Home page) included: Fireworks, What's On, Competitions, Things to Do, Halloween, Christmas
Top product pages included: Stourhead, Christmas Festival of Lights, Chippenham, Longleat, Avebury, Bowood House and Gardens
Visit Salisbury Website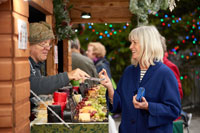 We received over 25,600 unique visitors to the Salisbury site during October (this figure is included in the unique visits above)
Top referrers for October included: facebook.com, instagram.com, twitter.co.uk, salisburychristmasmarket.co.uk, christmasinsalisbury.co.uk, visitsouthwest.co.uk
Top content pages (excluding the main Home page) included: What's On, Things to Do, Shopping, Food and Drink, Christmas in Salisbury
Top product pages included: Salisbury Christmas Market, Salisbury Charter Market, Salisbury Christmas Lights Switch On, Salisbury Cathedral, Salisbury Illuminated Carnival
Blogs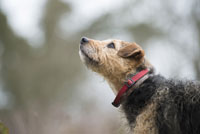 The following blogs have been added to our website since the last marketing update:
Wiltshire from a Dog's Perspective - Top Dog Walks
Escape in Wiltshire - A Visit to the 11th Hour Escape Room
A Night of Comedy in Salisbury
10 Places to Stay with Toasty Fireplaces
A Very Special Night at the Cinema
A Walk Around Bradford on Avon
A Beginner's Golf Lesson
Apps
All our partners have an entry on the Wiltshire App, giving visitors and potential visitors an additional platform to find your business. The apps can be downloaded for FREE as follows:
Wiltshire: Apple and Google Play
Salisbury: Apple and Google Play
As at the end of October the Apps had received almost 15,530 views between them.
To encourage your visitors to download and use the apps it would be great if you could include details of how to do this on all your communications - eg websites, confirmation emails etc.
Videos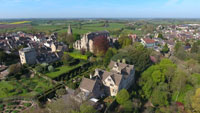 Stunning new aerial film capturing the beautiful county of Wiltshire was launched in July on www.visitwiltshire.co.uk/videos
The first of a three part series, incorporating Wiltshire's Timeless branding and aligning with VisitBritain's Countryside is GREAT campaign, was the film entitled 'What view did you wake up to this morning?'
The second video in the series, entitled 'Wiltshire has been a special place for a very long time', was launched to coincide with the start of our autumn marketing campaign. So far it has received almost 185,600 views and reached almost 793,000 people.

Both videos give visitors to Wiltshire a bird's eye view of the county's breathtaking countryside and iconic views, including the World Heritage Site of Stonehenge and Avebury.
If you would like us to supply versions of the videos with the end slate personalised for your business, prices start from £150. We can also help arrange filming of your business for you. For details of either of these options, contact Fiona.
Please share the videos on social channels and add to your own website to help showcase our wonderful county (if you are unsure of how to do this, just email Emma).
Together our three Timeless videos have received over 113,700 views to date. Do take a look at them all here and please feel free to add a link to them into any communications with your guests.
One of the benefits of being a Gold Partner is the opportunity to include a video on your own entry on the VisitWiltshire website. If you haven't already done so and you have a video you would like to add, please email Emma with the YouTube URL.
E-Newsletters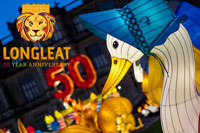 The following e-newsletters have been sent out to consumers since the last marketing update:
Festive Fun in Wiltshire
Discover What's On This Half Term
The VisitWiltshire database now stands at almost 80,000 names... and everyone who has signed up is interested in Wiltshire! If you would like your business to feature in one of our regular e-newsletters we can include you for just £110. Contact Fiona for more information
Keep us in the Loop
We are always looking for fresh, new, inspiring content, so please keep us up to date with all your news. Please email Emma with the details.
---
Travel Trade
World Travel Market
VisitWiltshire attended the World Travel Market this week and met with a number of operators and other trade contacts.
E-Newsletter
Our autumn e-newsletter featuring many of our travel trade partners has now been issued to all our trade contacts.
PR
Information on What's New for Travel Trade in 2017 and Beyond was issued to all trade contacts at the end of last month, as well as VisitBritain and VisitEngland.
Travel Trade Strategy
The 2017 trade strategy has now been finalised in conjunction with the Travel Trade Group for action later this year and next. If you require a copy please contact Florence.
Travel Trade Package
VisitWiltshire has a Travel Trade Package for those interested in targeting the groups/travel trade market. Three levels of participation are available – please contact Florence for further details.
---
Marketing Services
Do you need any help with marketing services - such as leaflet production, photography, social media or travel trade activity? If so, please contact Fiona for more information.
---