Marketing Update October 2016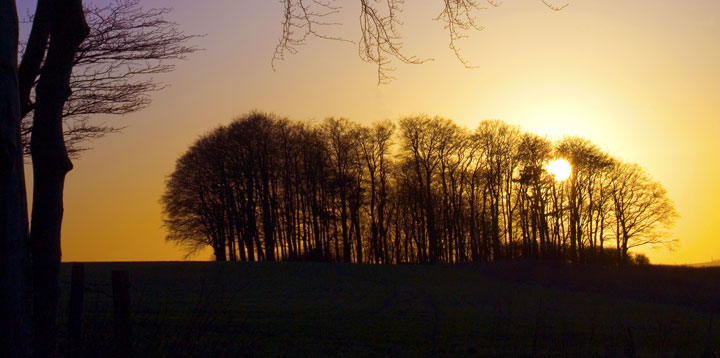 Photo Competition: Record entries received - winners to be announced end October
Advertising: Book now for the 2017 City Marketing Campaign
PR: Extensive coverage for The Great West Way initiative
Website & Digital: Second drone video reaches almost 800k people so far
Travel Trade: Autumn familiarisation visit showcases Wiltshire
Marketing Services: Can we help you with leaflet production, photography, social media or travel trade activity?
---
Photo Competition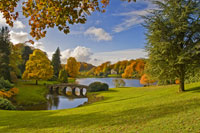 Our photo competition closed at the end of September. In terms of number of entries it was our most successful one yet, with almost 400 photos submitted. A shortlist has been drawn up and the winner and runners up will be announced at the end of October – watch this space for details.
---
Advertising
City Marketing Campaign launching January 2017 – book now!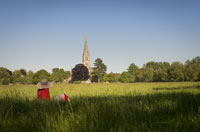 Our new year City Campaign will position Salisbury as the perfect short break destination. The campaign will include a lead generated digital flyer, targeted e-newsletters, printed mailer, 6-sheet rail posters, social media activity, digital advertising, competitions and PR. Further details can be seen here. Contact Fiona to book before 19 October.
Autumn Marketing Campaign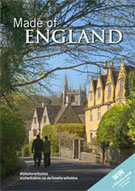 Our autumn marketing campaign launched last month, targeting the UK short-break market and raising awareness of Wiltshire as an ideal destination.
Campaign objectives are to attract more staying visitors, increase their dwell time and build awareness of the high quality and wide offering of our products. Using information from our Destination Management Plan we are targeting Mature Mainstreams and Experience Seekers within a two-hour drive time of Wiltshire.
Campaign activity includes lead generation; an e-newsletter to over 200,000; a VisitWiltshire e-newsletter to over 70,000 names; a dedicated landing page on visitwiltshire.co.uk; a social media campaign including Facebook carousel adverts; digital display advertising; channels via VisitEngland and VisitBritain; pre-roll advertising; themed blogs; integrated Facebook video and an Instagram Competition.
Paid Search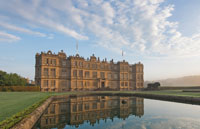 The digital autumn accommodation campaign got off to a good start in September. Search activity secured a large number of high quality website visitors, and continued to maintain a highly efficient cost-per-click from the previous burst of activity. Click-through-rate across all ad groups was very high, and in some cases (particularly Longleat and Stonehenge) considerably in excess of the industry average. Visitors continued to spend a good amount of time on site after clicking an accommodation search advert (2mins 32secs), and browsed on average 2-3 pages of the VisitWiltshire website. Broader accommodation queries such as 'holiday cottages', 'hotels', and key Wiltshire attractions such as 'Longleat' remained the largest contributor of traffic due to the popularity of these queries.

Facebook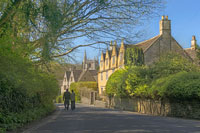 The autumn campaign brand-building and engagement activity also performed well in September. Overall the autumn campaign secured 3,731 clicks across Facebook activity, 12,936 video views across pre-roll and Facebook and in excess of 250,000 impressions across all formats. Response rates for both Facebook campaigns – carousel adverts and video – were good. The pre-roll campaign view rate was exceptionally high at 20.81%, and indicative of an effective pairing of video and audience targeting which is likely to prove influential in guiding prospective holidaymakers' decision making. The media selection for the campaign proved to be cost-effective, with low cost per thousand rates and view/click costs across all formats. The Facebook video campaign has been particularly popular with people targeted by the campaign, and generated a large amount of positive interactions, likes/reactions, and comments.
Lead Generation
As at 12 October almost 2,000 leads had been generated from the campaign so far.
---
PR
Press Releases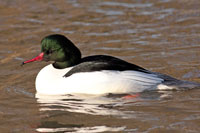 The following press releases have been issued since the September Marketing Update:
Tourism boost for Wiltshire
Wiltshire receives Discover England funding to develop a new touring route - The Great West Way
Top 10 reasons to visit Wiltshire this half term
VisitWiltshire launch new drone film as part of autumn campaign

Online Coverage
Coverage of The Great West Way has been received here and here.
Coverage of our new drone video has been received here.
Radio
BBC Wiltshire's Breakfast show covered the Great West Way from 7-9am on Tuesday 4 October, including interviews with VisitWiltshire Chief Executive David Andrews and PR Manager Florence Wallace, and again throughout the day on Friday 7 October, including interviews with VisitWiltshire Chairman Peter Wragg and VisitWiltshire partners.

Press Coverage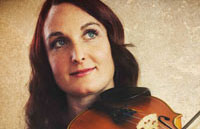 VisitWiltshire has been working with the Wiltshire Times and Gazette & Herald on a series of reader offers featuring our partners. The latest in the series is for Wiltshire Music Centre - view it here.
Other partners to be included in future Newsquest special offer features are Salisbury Escape Room (14 October), Studley Grange Butterfly World (14 October) and The Farm Cookery School (21 October). If you would like your event or attraction featured for free please contact Florence with details of your offer.
Bloggers
Further coverage of blogger Penny Zibula's visit to Wiltshire can be found here.
As always, a big thank you to the partners involved in all of the above for their help.
---
Website and Digital
Social Media
Social media is a great way of optimising and driving traffic to your website, as well as engaging with visitors. VisitWiltshire uses Twitter, Facebook, Instagram, Google Plus, You Tube and LinkedIn.
Gold partners are able to feature their Twitter and Facebook feeds on their own entries – please contact Emma for more details.
Twitter
As at 7 October we had 18,822 followers
In the 3 weeks since 23 September, total likes have increased by 738, reach has averaged 48,567, engagement has averaged 1.5% and we have received 438 re-tweets and 489 link clicks

Facebook
As at 7 October we had 12,259 likes
In the 3 weeks since 23 September, total likes have increased by 269 and reach has averaged 124,261
Instagram
As at 7 October we had 4,573 followers
To date, 265 entries have been received for our autumn Instagram competition
VisitWiltshire Website
We received over 90,000 unique visits to our website during September.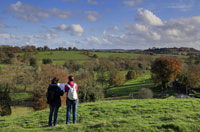 Top referrers for September included: twitter.co.uk, facebook.com, visitsouthwest.co.uk and connectingwiltshire.co.uk
Top content pages (excluding the main Home page) included: What's on, Things to do, Competitions, Walking and Events
Top product pages included: Christmas Festival of Lights, Stourhead, Chippenham, Bowood House & Gardens and Avebury
Visit Salisbury Website
We received over 21,000 unique visitors to the Salisbury site during September (this figure is included in the unique visits above)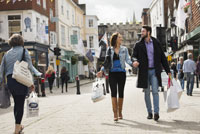 Top referrers for September included: twitter.co.uk, facebook.com, lastminute.com, salisburycathedral.org.uk and visitsouthwest.co.uk
Top content pages (excluding the main Home page) included: What's on, Things to do, Shopping, Food & Drink and Accommodation
Top product pages included: Salisbury Christmas Market, Salisbury Charter Market, Salisbury Cathedral and Salisbury Park & Ride
Blogs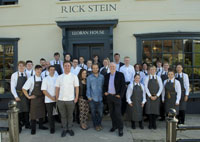 The following blogs have been added to our website since the last marketing update:
A behind the scenes visit to Salisbury Playhouse
A spotlight on: Kevin Chandler, Head Chef at Rick Stein, Marlborough
10 reasons to visit Wiltshire in November
16 ideas on what to do with the children this autumn half term
Team building ideas in Wiltshire
Discovering gold in Devizes
Driving in style through timeless Wiltshire countryside
An autumnal expore of Lacock
Apps
All our partners have an entry on the Wiltshire App, giving visitors and potential visitors an additional platform to find your business. The apps can be downloaded for FREE as follows:
Wiltshire: Apple and Google Play
Salisbury: Apple and Google Play
As at the end of September the Apps had received over 15,500 views between them.
To encourage your visitors to download and use the apps it would be great if you could include details of how to do this on all your communications - eg websites, confirmation emails etc.
Both Apps have been refreshed, featuring a slightly different look, and both now offer geo-fencing notifications - if you would like more information on this, please email Emma.
Videos
Stunning new aerial film capturing the beautiful county of Wiltshire was launched in July on www.visitwiltshire.co.uk/videos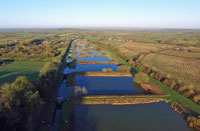 The first of a three part series, incorporating Wiltshire's Timeless branding and aligning with VisitBritain's Countryside is GREAT campaign, was the film entitled 'What view did you wake up to this morning?'
The second video in the series, entitled 'Wiltshire has been a special place for a very long time', was launched to coincide with the start of our autumn marketing campaign. So far it has received almost 179,000 views and reached 777,800 people.
Both videos give visitors to Wiltshire a bird's eye view of the county's breathtaking countryside and iconic views, including the World Heritage Site of Stonehenge and Avebury.
Please share on social channels and add to your own website to help showcase our wonderful county (if you are unsure of how to do this, just email Emma).
Together our three Timeless videos have received over 113,600k views to date. Do take a look at them all here and please feel free to add a link to them into any communications with your guests.
One of the benefits of being a Gold Partner is the opportunity to include a video on your own entry on the VisitWiltshire website. If you haven't already done so and you have a video you would like to add, please email Emma with the YouTube URL.

E-Newsletters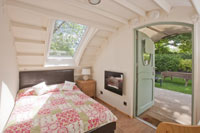 The following e-newsletters have been sent out to consumers since the last marketing update:
Explore Wiltshire's autumn colours. Enter to win a glamping break
Discover the England you love in one county. Win some fantastic Wiltshire prizes
The VisitWiltshire database now stands at over 71,600 names... and everyone who has signed up is interested in Wiltshire! If you would like your business to feature in one of our regular e-newsletters we can include you for just £110. Contact Fiona for more information
Keep us in the Loop
We are always looking for fresh, new, inspiring content, so please keep us up to date with all your news. Please email Emma with the details.
---
Travel Trade
Fam Visits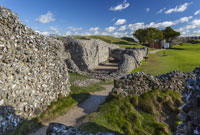 Our autumn fam visit at the start of October was attended by 14 group travel organisers, coach/tour operators and trade press. The pan-Wiltshire itinerary covered Salisbury Cathedral and the attractions of the Close, Old Sarum, Longleat House, Great Chalfield Manor, Bowood House & Gardens, STEAM Museum, McArthurGlen Designer Outlet, Avebury Stone Circle and Stonehenge. They stayed at a number of hotels around the county, including The Cathedral Hotel, Milford Hall Hotel and Spa, Grasmere House Hotel, the Holiday Inn Salisbury-Stonehenge, the Hilton Swindon and Alexandra House and ate at The Cathedral Hotel Restaurant, the Bridge Tea Rooms, Carluccio's at Swindon Designer Outlet and the Stonehenge Inn and Carvery. The event also incorporated an event at Marlborough College giving buyers the chance to meet suppliers which also proved very popular. Transport was provided by Salisbury & District Value Cars and Andrew James Coaches.
PR
Coverage of our Tourism Boost for Wiltshire press release was received in The Pass online - view it here.
Advertising
As part of our autumn/winter advertising campaign, full page advertisements appeared in the October editions of Coach Monthly and Group Leisure.
Travel Trade Strategy
The 2017 trade strategy has now been finalised in conjunction with the Travel Trade Group for action later this year and next. If you require a copy please contact Florence.
Travel Trade Package
VisitWiltshire has a Travel Trade Package for those interested in targeting the groups/travel trade market. Three levels of participation are available – please contact Florence for further details.
---
Marketing Services
Do you need any help with marketing services - such as leaflet production, photography, social media or travel trade activity? If so, please contact Fiona for more information.
---