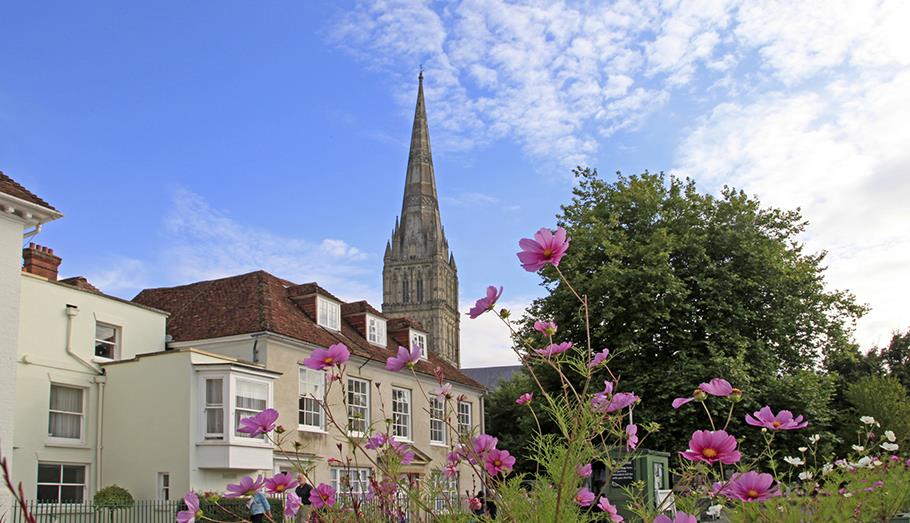 Tours & Sightseeing in Salisbury
If you are a visitor to Salisbury then you may wish to join in with one of our local tours or sightseeing trips. By booking onto a tour you can save yourself the hassle of having to arrange your transport, tickets and much more. Take a look at the types of tour on offer in the local area…
City tours
Salisbury City Guides run guided city walks from Salisbury Information Centre providing you with a great knowledge of the history of the city. During the summer months the walks go daily and in the winter they run on weekends and last approximately 90 minutes.

In addition to the city walks, Salisbury City Guides also run ghost walks of Salisbury during the summer months and over Halloween as well as themed walks as part of the Ageas Salisbury International Arts Festival in late May-early June.
Salisbury Chequered History Guides are on hand to show you our beautiful Medieval city and beyond, with Blue Badge Qualified guides.
Stonehenge tours
The Stonehenge Tour Bus runs a regular service from Salisbury city centre and railway station to Stonehenge via Old Sarum. Aboard the bus you'll hear an audio recording telling you more about the history of Salisbury, Old Sarum and of course Stonehenge. You can buy an all-in-one ticket that gives you fast track admission to Stonehenge, Old Sarum and Salisbury Cathedral. So, sit back and relax and take in the views and the history on a visit to our World Heritage Site.

Various options are also available for Stonehenge tours including inner circle tours and tours that take in the wider Wiltshire countryside too including those with Salisbury & Stonehenge Guided Tours, Salisbury, Sarum and Stonehenge Tours and Stonehenge Guided Tours. It is strongly recommended to book these tours in advance in order to guarantee your place on one of them.

Find out more about the various tours that include Stonehenge on the VisitWiltshire website.
Guided tours for group visits
If you are a group travel organiser visit our groups pages for further information on local guiding companies, group discounts, suggested itineraries and much more.
Number of results:
Number of results: 9
Type

Type:

Chauffeured Tours

We are Salisbury based and our tours are multilingual in German, French, Italian, Japanese and English.


Type

Type:

Outdoor Activity/Pursuit Centre

Treasure Trails are the fun and hugely popular way to explore villages, towns and cities. Solve the intriguing clues which can be found on buildings, statues and monuments, revealing fascinating history and beautiful scenery.

Enjoy an authentic and indulgent experience of rural England. Away from crowds. With extensive local knowledge of Wiltshire and South West England our holidays and local trails will take you off the beaten track.

We offer a range of superb guided walks through Wiltshire's beautiful countryside. Our walks will take you through an ancient landscape following tracks laid down over many centuries.

Branded hire bikes in various sizes available, cycle route maps in store.

The story of Salisbury starts at an Iron Age hill-fort two miles North of the present city. It was here that the first cathedral was built, where the mint was transferred and where William the Conqueror built a castle.

Salisbury Plain Safaris provides exciting activities for visitors to Wiltshire, Salisbury & Stonehenge. Using a Luxury Land Rover for up to 6 individuals. Each of our tours is unique and based around themes including nature, history and off-roading.

Text Quest is a fun way of finding your way around the city. You receive a text with directions and a clue. Reply with the right answer, then get the next clue. You can race against other teams or amble round enjoying the sights.

Explore the streets of Salisbury with a self-guided Murder Mystery themed walking Treasure Trail; a fun and imaginative way to explore Salisbury.