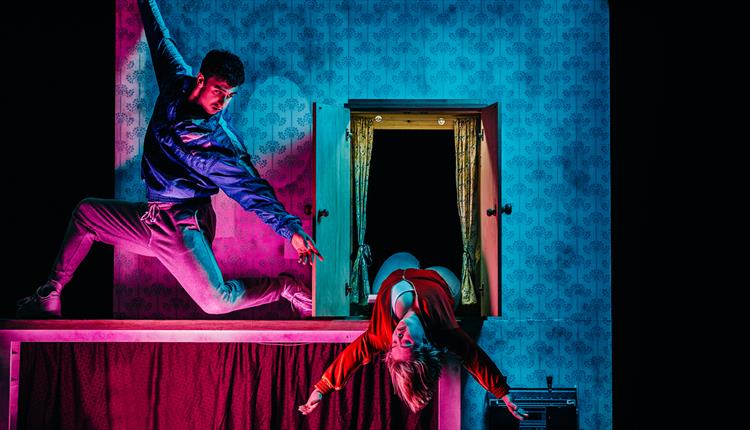 Guide Prices
£12 | £10 concessions
About
In the latest epic production from Stopgap Dance Company, we follow a father and daughter gradually coming to terms with the loss of Jackie – their wife and mother.

In the Enormous Room the past is still present and memories collide with reality. Combining exquisite detail in movement with evocative text and design, the production takes the audience somewhere in between this world and the next.Dave's wife Jackie is gone, but her husband Dave still sees her everywhere. She is lying in his bed, sitting at the kitchen table and laughing with their daughter Sam. Dave is not going anywhere and has withdrawn into the living room. He has built the walls up high and is refusing to let the future in. But going is all that Sam can think about.

Thoughtful, moving and uplifting, this is a show about saying goodbye and moving on.
Opening Times
Sorry, this event has passed
Map & Directions