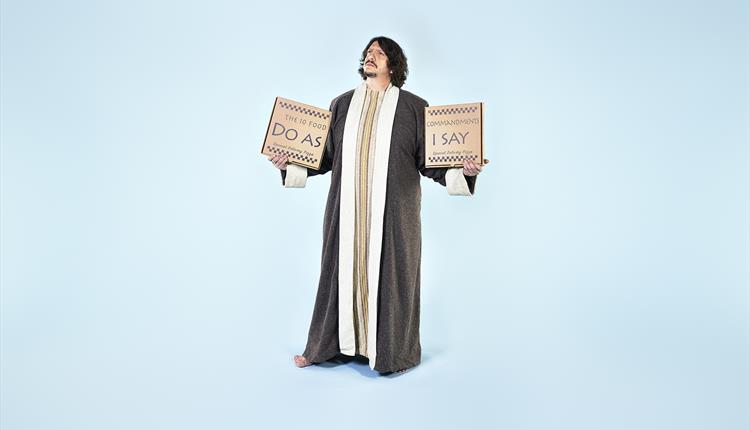 About
The original Ten Commandments have very little to offer when it comes to the complex business of how and what we eat. Now the award-winning restaurant critic and Masterchef judge Jay Rayner has decided it's time to act.
Enter our new culinary Moses, the legendary restaurant critic Jay Rayner, with a new set of hand-tooled commandments for this food-obsessed age. He deals once and for all with questions like whether it is ever okay to covet thy neighbour's oxen (it is), eating with your hands (very important indeed) and if you should cut off the fat (no).
After a hugely successful run of live dates in 2014-16 that featured Jay's previous publication, My Dining Hell, and saw him examine our love affair with lousy reviews, Jay is embarking on a whole new tour and will be stopping by Swindon Arts Centre this October. The Ten (Food) Commandments combines reportage and anecdotes with recipes worthy of adoration & in this audio-visual romp Jay Rayner attempts to lead us to the edible Promised Land.
Opening Times
Sorry, this event has passed
Facilities
Key Features
In town/city centre
Indoor Event
Map & Directions