Knife Skills Course
8 White Horse Business Centre
Hopton Road
Devizes
Wilts
SN10 2HJ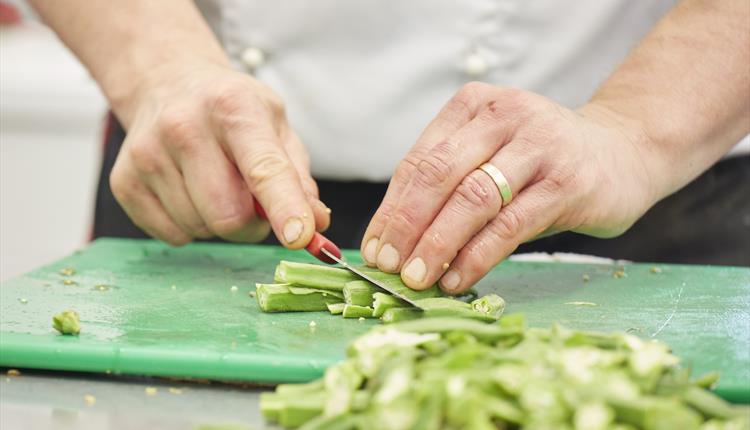 About
Learn everything you need to know about choosing and using a French cook's knife. This is the most worthwhile piece of equipment to invest in for your kitchen. Led by Peter Vaughan you will cover;
•sharpening
•correcting chopping position
•vegetable cuts
•professional cutting such as chiffonade
•tips on carving
•other useful chef's tips such as making poivre mignonette, garlic puree etc.
Opening Times
Sorry, this event has passed
Map & Directions