Mini Chef's at Vaughan's Cookery School - 2020 classes - SUSPENDED UNTIL FURTHER NOTICE
Vaughan's Cookery School
8 White Horse Business Centre
Hopton Road
Devizes
Wilts
SN10 2HJ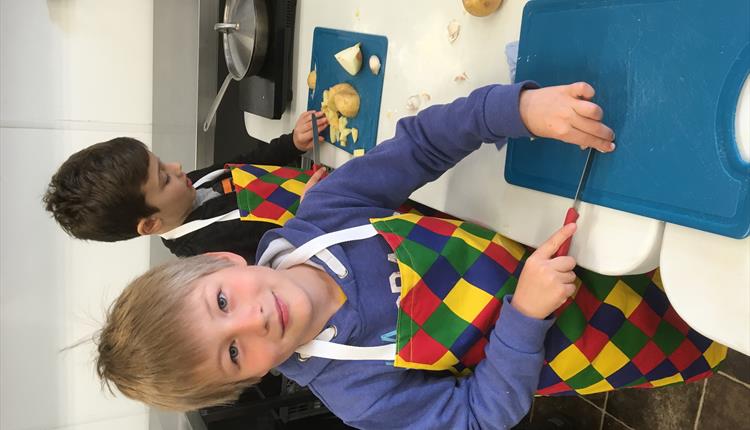 About
SUSPENDED UNTIL FURTHER NOTICE
Cooking is a great skill to invest in for the future and starting early means that the youngsters are more likely to enjoy cooking for the rest of their lives. We all need to eat plus it is a way of sharing with friends and family that gives pleasure to both the cook and the consumer.

Each monthly session will have a different 'theme' so that, if they attend on a regular basis, they will be cooking new dishes each time but developing and re-enforcing skills in a progressive way. During the two hours of Mini Chefs they will busy making 'real' food from scratch (as opposed to decorating cupcakes!)

Vaughan's Cookery School is well known for its naturally balanced approach and this will be present in both the teaching and the ingredients, helping to develop a deeper understanding of the principles of healthy eating, as well as tip top culinary skills.
Guide Prices
£30 for hands-on cookery class including lots to bring home and share
Opening Times
Sorry, this event has passed
Map & Directions