Objects in Focus Talk: Indexing the Spinke's Directories
Chippenham Museum and Heritage Centre
10 Market Place
Chippenham
Wiltshire
SN15 3HF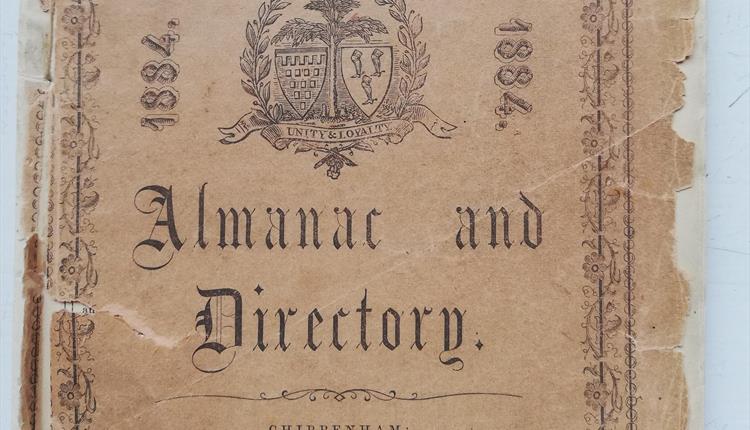 About
Looking to do something different over lunch?

Chippenham Museum's current programme of free Object in Focus talks are perfect for local culture-loving workers, residents and students to pop in and learn something new whilst at lunch. The half-hour weekly talks start at 1pm and will be running alongside the museum's current temporary exhibition 'What's in Store: Behind the Scenes at Chippenham Museum' open until Tuesday 23 April.

The short introductory talks will explore the stories behind some of the museum's objects on display and discuss how they help our understanding of the past.

Objects in Focus:

Friday 1st March – Mayor of Lowden Chain
Join Chris Dallimore, author of the recently published Chippenham Street Names book and popular Facebook page, to explore the story behind the chain of office for the 'Mayor' of Lowden.

Friday 8th March – Reconstructing Saxon Chippenham
Find out how artist Geoff Jones went about reconstructing Saxon Chippenham in his watercolour on display in the museum.

Tuesday 12th March – Modern Collecting
Come and find out about Chippenham Museum's growing collection of modern art and discover why this part of Wiltshire has influenced so many renowned artists.

Thursday 21st March – Indexing the Spinke's Directories
Join volunteer John Coleman to hear about the work he is doing to index the Spinke's directories and some of the discoveries he has made along the way.

Friday 29th March – Betty Hooper's gift from her Starlettes
Discover the story behind the smile and wave. Join Betty Hooper as she shares tales from her time with the Starlettes and the creation of her portrait.

Wednesday 3rd April – Florence Hancock
Join museum curator Melissa Barnett for a talk about her local hero, former TUC president and workers rights campaigner, Dame Florence Hancock.

Wednesday 10th April – A Saxon Spear Head
Come and explore the story behind Chippenham's Saxon spear head with Learning & Outreach Officer Andrew Skelton and discover what it tells us about the town over a thousand years ago.
Guide Prices
Free, no need to book
Opening Times
Sorry, this event has passed
Map & Directions