Plink & Boo
The Pound arts centre
Pound Pill
Corsham
Wiltshire
SN13 9HX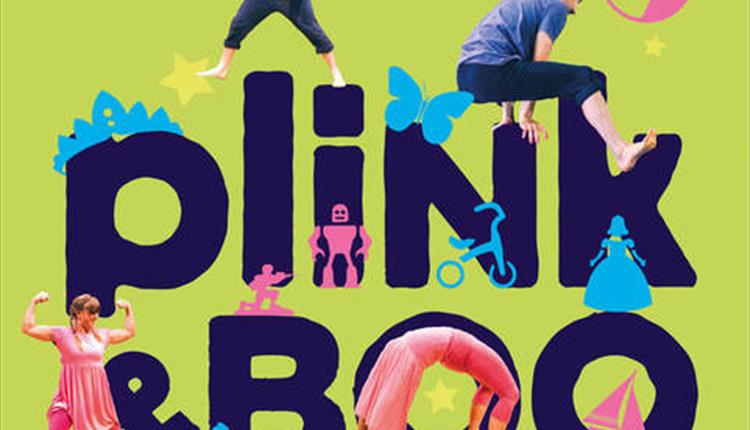 About
Can't Sit Still in association with Prime Theatre and Action Theatre

Welcome to the topsy-turvy world of Plink and Boo.
In our den you'll discover two boxes full to the brim with toys.
Which one will you choose to play with?

Combining acrobatics, live music and A LOT of toys, Plink and Boo is an interactive circus theatre experience that playfully explores why sometimes people can't fit into boxes, even if it is the neatest place to put them.

Please note that Plink and Boo is accessible to d/Deaf and EAL audiences.
Guide Prices
£7 per person
Opening Times
Sorry, this event has passed
Map & Directions