Troy Scott Smith Returns to Wiltshire at Iford Manor
Iford
Bradford-on-Avon
Wiltshire
BA15 2BA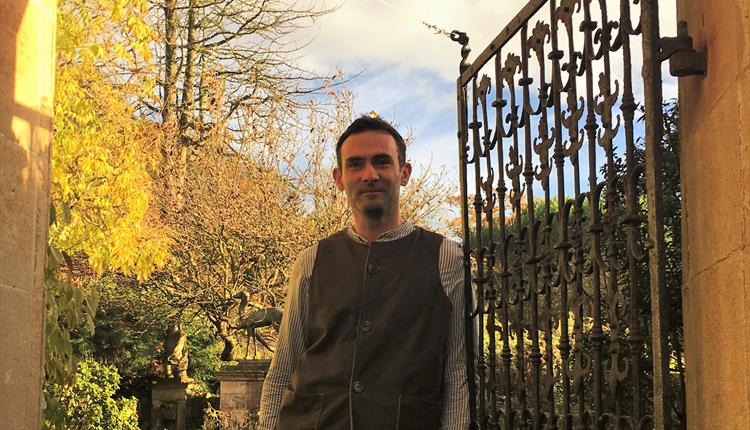 About
One of Britain's best-known Head Gardeners, Troy Scott Smith has been appointed to the role of Head Gardener at the award-winning and internationally renowned, Grade 1 registered Iford Manor Gardens. He will take up the post in July 2019.
Troy has enjoyed a stellar career, heading up successive teams for the National Trust at The Courts (Wiltshire), Bodnant (Wales) and most recently at Sissinghurst (Kent), where he has led a remarkable transformation and restoration of the Vita Sackville-West gardens. Now coming to the end of a six-year plan, Troy will leave Sissinghurst upon completion of the Delos Project, the recreation of a Greek island garden.
Set on the last hill of the Cotswolds, the 2.5 acre gardens rise steeply above Iford Manor with magnificent views across the unspoilt Iford Valley, also part of the Iford Manor Estate. A visit to Iford Manor Gardens is often described as 'stepping into another world'. Mediaeval in origin, with successive generations of Georgian terracing on the hillside, the framework was laid for Edwardian designer-architect Harold Peto to create one of the world's most romantic and intimate gardens when Iford Manor was his home from 1899 until his death in 1933.
Peto has become increasingly well-known as a designer who was a pioneer at the heart of unlocking the subsequent Arts and Crafts movement – Lutyens was one of his pupils. Iford Manor Gardens epitomise his designs, blending the formal and informal elements of both nature and design to achieve the perfect balance of hard and soft architecture with a strong sense of design all year round. Narrow and uneven paths twist and turn through ebullient planting schemes, drawing visitors on in anticipation of the next surprise; be it pools, fountains, colonnades, antiquities, loggia, urns, statues or a magnificent rural view.
It is an exciting time at Iford as the new generation of owners, William and Marianne Cartwright-Hignett are passionate about ensuring the garden has a sustainable future so that it can continue to provide inspiration to many.
Guide Prices
See website for details www.ifordmanor.co.uk
Opening Times
Sorry, this event has passed
Map & Directions