Visit Salisbury
1. History, Heritage & Romance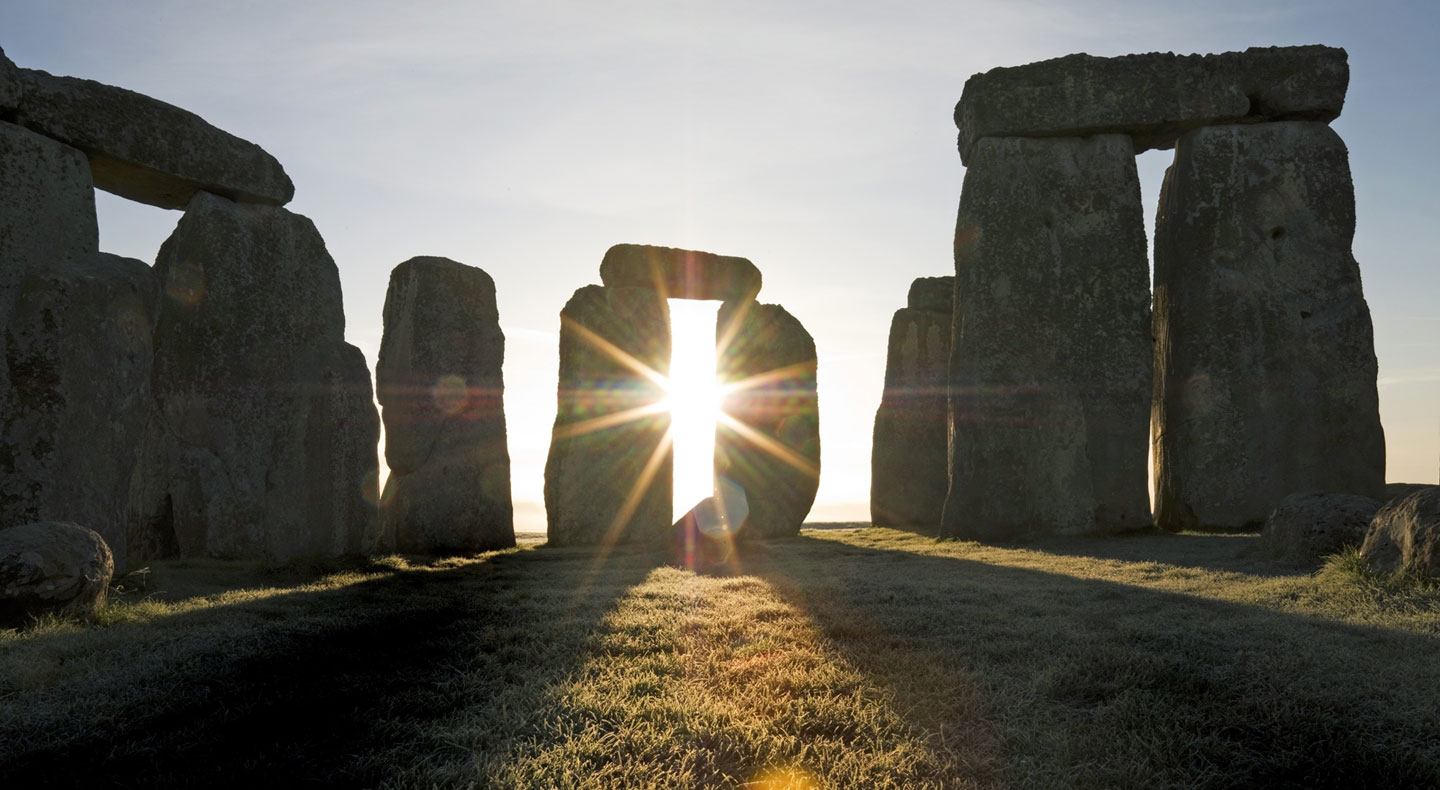 With medieval streets, the Early English Gothic Salisbury Cathedral with the tallest spire in Britain and an original Magna Carta, Salisbury has a wealth of history waiting to be explored.
Your visit to the city will be enriched on a trip to the Salisbury & South Wiltshire Museum, which is located in the Cathedral Close. See the award-winning Stonehenge Gallery, fine watercolours by Turner and the famous 'Amesbury Archer'. Learn about the city's military history on a visit to the Rifles (Berkshire & Wiltshire Regiment) Museum.
Just 8 miles north of the city is one of the world's most iconic sites, Stonehenge. An UNESCO World Heritage Site, Stonehenge has a rich landscape and is surrounded in a lot of mystery. The new visitor centre is due to open in late 2013 offering a new experience at these famous stones.
2. Green and Pleasant


Salisbury is often referred to as 'the city in the countryside' as the centre is within easy walking distance of water meadows, riverside walks and long distance footpaths such as the Clarendon Way and Avon Valley Path. A popular walk is from Queen Elizabeth gardens along the Town Path to Harnham. Here you will be able to take in the views of the cathedral across the water meadows (as made famous by John Constable).


3. Events and Festivals


Salisbury is a year-round destination with plenty of events. One of the major highlights of the year is the Ageas Salisbury International Arts Festival (late May-early June) which draws in acts from around the world. Each year has an international theme with the 2013 festival celebrating the vibrant arts of Catalunya.

Within the city centre there is the Salisbury Playhouse, the South West's leading producing theatre offering a wide range of high quality drama with many plays making their stage debut here before heading to London.

Search our events calendar for a full range of events taking place in and around the city.

4. Shopping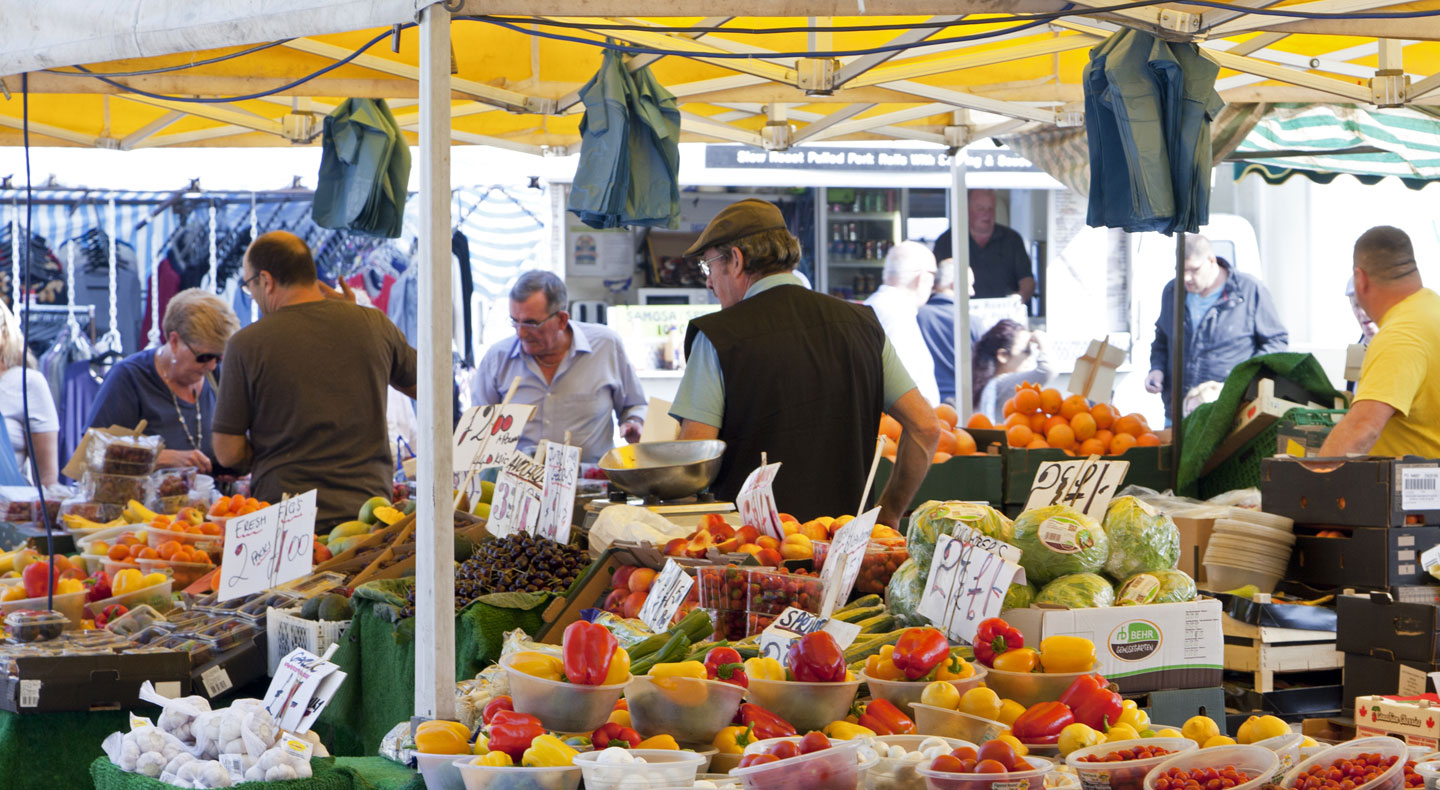 With its twice weekly Charter Market dating back to the medieval times, Salisbury has a history of being a shopping destination. Today, you can not only explore the market (here on a Tuesday* and Saturday) but also discover a wide-range of High Street and independent shops.

If independent shops and boutiques are your thing then a visit to Fisherton Street, Winchester Street and Milford Street is a must! Tucked behind Fisherton Street is the arts and crafts emporium Fisherton Mill, a treasure trove of amazing artwork in the largest independent art gallery in the South West and if you are looking for herbal treats (or even a treatment!) then there's Neal's Yard Remedies just off the Market Place.

Just three miles outside of the city is the Wilton Shopping Village which houses outlet shopping in a lovely riverside setting.

*except the third Tuesday in October

5. Food & Drink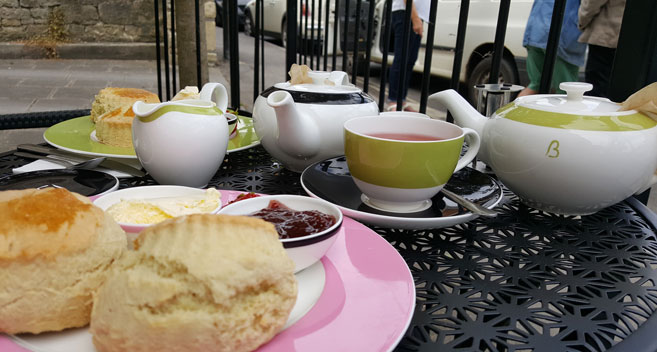 Salisbury and surrounding villages is blessed with a large range of restaurants, pubs, coffee shops and tea rooms for you to enjoy. In the small town of Tisbury, just a short hop on a train from Salisbury there's Beatons Tea Rooms which is complete with a book shop. Indulge in a homemade cake and some fresh coffee whilst enjoying the Cecil Beaton themed décor.

In the city centre, many of our pubs contain a fascinating history. Why not try out the Chough on Blue Boar Row which is home to a few ghosts or the Avon Brewery with its riverside garden or the Cathedral Hotel restaurant with its central location. Or if you fancy some tapas then a trip to La Mollina in the Market Place is definately worth a visit.

We also have many specialist food and drink shops in the local area including Cambridge Wine Merchants which regularly hosts whiskey tastings, wine tasting evenings and has a large array of wines and spirits for sale.

6. Accommodation


With so much to see and do in the area, why not make a break of it and stay in the area. We've plenty of different types of accommodation to choose from. If you like staying in hotels then there's the four star Milford Hall Hotel just a short walk from the city centre which comes complete with parking and an on-site Seafood and Steak restaurant.

Right in the Cathedral Close is Sarum College which offers B&B accommodation with some rooms having spectacular views over the Cathedral. Cathedral View Bed & Breakfast and Spire House also boast rooms with views over the cathedral and are both situated on Exeter Street with easy access to the Cathedral Close. Just along on St John's Street is the four star Mercure White Hart Hotel. There's also the Cathedral Hotel centrally located on Milford Street and within an easy walk from the city centre is Alabare House and three star hotel Grasmere House.

If you are looking for some alternative accommodation why not try a Shepherd's hut? Set on Marshwood Farm, Dinton the Shepherd's hut sleeps two people in a double bed, if you are looking to stay close to Stonehenge then there's the Stonehenge B&B at Scotland Lodge and close to the New Forest National Park is Newton Farmhouse, just a short drive from the city centre.

7. Activities


There's a lot more to the area than history. If you enjoy high adrenalin activities then a skydive will certainly offer you some different views of the area and definitely an experience of a lifetime! Or perhaps you'd like to try your hand at a round of golf at nearby Tidworth Garrison Golf Club?

We've plenty of walks and cycling routes to keep you active whilst you are here too!
8. Nightlife


In 2012 Salisbury was awarded Purple Flag status for its nightlife. There's a vibrant scene in the evenings with many places to eat, local pubs, bars and clubs.

Start your evening at vodka themed bar Moloko or the Vestry before heading to the Chapel, Salisbury's largest nightclub.


9. Days Out


There's such a wealth of history to explore in Salisbury. Why not pop into Mompesson House, a National Trust property which is a Queen Ann-style house with courtyard garden set within the Cathedral Close.

Salisbury is an excellent base for exploring the surrounding areas. The city is just eight miles south of Stonehenge and within easy reach of the rest of Wiltshire and the south coast. Enjoy a visit with a guided tour with Blue Badge guide companies Salisbury City Guides or Wessexplore. Whether you are interested in historic houses and monuments, wildlife parks, museums or gardens, we have lots to be able to offer you here.

10. Easy to get to


With excellent transport links, Salisbury and the surrounding area are easy to get to. If you are coming from London then allow around 2 hours by car. Salisbury can be reached by direct trains from London Waterloo, Exeter, Cardiff and Portsmouth or by National Express coach. For travelling around the city and surrounding areas Salisbury Reds have an excellent network of buses which will take you to Wilton, Marlborough, Devizes and more. They also operate the Stonehenge Tour bus which takes in the World Heritage site and original site of Salisbury, Old Sarum.

If you are after a more personalised service then Spire Travel offer a meet and greet service allowing you to travel in comfort and style and can even offer you small group guided tours of Salisbury and Stonehenge.
---
Download our new Visit Salisbury app for FREE
Download our new Salisbury app which features the top 10 reasons to visit Salisbury, interactive mapping, special offers, news and games. The app can be downloaded for iPhone here, Android here or by scanning the QR code below:


You can also download a copy of our new Salisbury map which features the top 10 reasons to visit and view our latest Salisbury video.
---
Salisbury Highlights
Salisbury Highlights
We offer a warm and friendly Christian home. Set well back from the road and within easy walk of the Cathedral and city centre. Only 15 minutes'...
Be inspired by the peace and beauty of one of Britain's finest medieval cathedrals, set within eight acres of lawn and surrounded by historic...
A warm, friendly Christian home situated within easy walk of the heart of Salisbury,...
Be inspired by this magnificent medieval cathedral surrounded by 8 acres of lawn and...