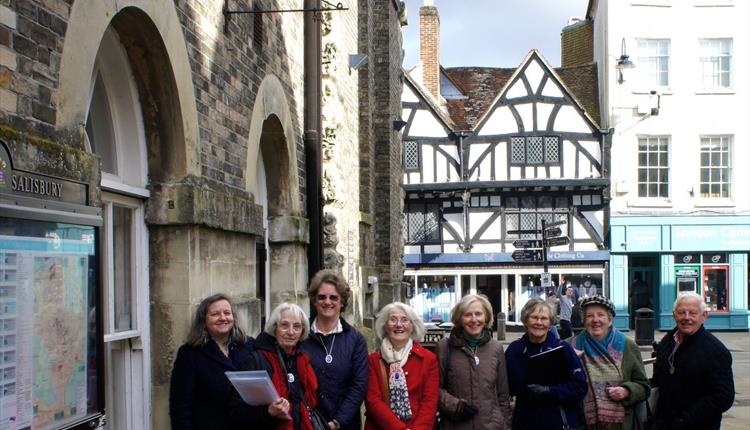 About
Whether you are staying in Salisbury and the surrounding area for just a day, or here for a longer visit, a guided tour will bring the city alive, as well as enhancing your visit to other places of interest.

Salisbury City Guides are professional Blue Badge tourist guides who offer a wide range of walks, talks and tours throughout the year, tailored to suit your requirements. We cover many languages and are always pleased to assist with your plans. Our various themes include the medieval city; ghosts; the Cathedral and The Close; Old Sarum and Stonehenge; exploring Wilton or other local towns and villages; art and literature; local gardens and churches.

Walking Tour of Salisbury April - October daily, November - March weekends. Tour starts 11am. Adult £6, Students £3, Children £3. Ghost Walks around Salisbury May - September every Friday. Tour starts 8pm. Adult £6, child £3. Both Walking Tours and Ghost Walks start at the Tourist Information Centre, Fish Row, Salisbury.

Special events include Spooky Weekend Halloween ghost Walks - please contact Salisbury Tourist Information Centre for more details. All our regular city and ghost walks are open to everyone, as are most of our special event walks. We welcome enquiries from groups with particular requirements, as several of our guides have experience of working with various disabilities. Most of our walks start and end in the city centre, which is well served by public transport, including Park and Ride. Privately booked walks or tours start and end at a time and place most convenient to the client(s).