Marketing Update 1 September 2015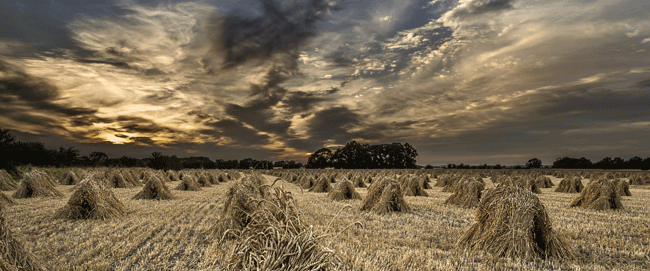 Marketing Opportunities: Last chance to be included in 2016 printed publications
Publications: Group Visits Guide proofs being sent out for approval
Advertising: Made of England campaign launches late September
PR: AVE of Time for Wiltshire International Press Visit exceeds £500k
Website and Digital: Website refresh now complete
Travel Trade: Extensive coverage of Christmas in Wiltshire
Calling All Attractions: New Wiltshire Association of Visitor Attractions Group
Photography: Photo competition ends 30 September 2015
---
Marketing Opportunities
Advertise your Business in 2016 Publications
If you would like your business to be included in VisitWiltshire's 2016 publications, please note that the deadline for booking your advertising space is Friday 11 September. If we have not heard from you by then, we regret that we will not be able to feature you in our printed guides for next year.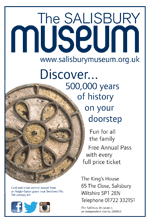 There are two main guides for you to choose from for 2016 and you can advertise in either (or both) of them:
• Time for Wiltshire Visitor Guide – A4, perfect bound, 50,000 distribution (mix of digital and print). This is evolving from our Stay, Discover, Explore guide and targets mainly staying visitors
• Time for Wiltshire Visitor Map – A5, fold out, 200,000 distribution. This replaces our Great Days Out guide and targets mainly day visitors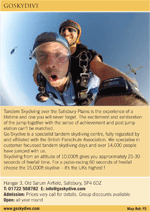 And two types of advertisement:
• Display adverts in various sizes, which can be to your own design and for which you provide us with finished artwork – partner rates for these start at £185 + VAT for a quarter page in either guide
• Single or double standard entries, for which artwork is supplied by us according to our standard format – partner rates for these start at £65 + VAT for the Guide or £95 + VAT for the Map.
For more information and to reserve your space please contact Fiona.
Information on VisitWiltshire's full range of marketing opportunities for 2015/2016 is available here - please email Fiona for further information.
---
Publications
2016 Group Visits & Travel Trade Guide
Work is well underway on production of the 2016 Group Visits & Travel Trade guide, which will go to print in November.
Proofs of the various sections will be sent out over the course of the next few weeks - so that the production process runs smoothly we would ask all partners to respond to these as quickly as possible please.
---
Advertising
2015 Campaigns
Made of England: Autumn 2015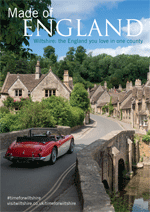 Our autumn campaign celebrates all of the timeless pleasures associated with England and available in Wiltshire. Highlighting Wiltshire as the perfect short break destination, ideal for romantic getaways, and showcasing our quality food and drink offerings. Also emphasising the range of independent accommodation, shops, history and heritage, events, arts, culture and festivals, activities, days out and evening entertainment.
The campaign, which launches at the end of this month, will include 85,000 copies of an inspirational fold-out mailer, distributed in London and regionally in range of Lifestyle magazines; an e-newsletter to over 56,000 consumers; train panels on South West Trains; PR and social media campaigns; digital display and pre-roll advertising; the launch of a new Made of England video; channels via VisitEngland and VisitBritain; a themed blog; an integrated Facebook video and an Instagram competition.
City Campaign: January 2016
Our new year campaign will position Salisbury as a perfect short break destination, highlighting heritage, emphasising the range of independent accommodation, shops and food and drink, history and heritage, events, arts, culture and festivals, activities, days out and evening entertainment. Details will be available towards the end of the year.
Press Pause Campaign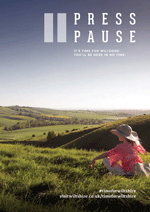 Our Press Pause campaign launched in June and was aimed at highlighting Wiltshire as the perfect antidote to overcrowded cities – ie Wiltshire gives back what the rest of life takes out; sometimes you need to escape, press pause and let time stand still. Lifetime campaign results were as follows:
* Web views for June/July/August (competitions and Time for Wiltshire): 9,600
* Video views (Facebook, YouTube and Pre-roll): 92,000
* Competitions (Press Pause and Instagram combined): 3,000 entries
* E-newsletter to over 56,000 consumers
* Online display advertising:
251,919 impressions
2,045 click throughs
0.81% click through rate
Average percentage of new visitors: 94%

YouTube Video
Pre-roll video advertising provides contextually targeted exposure across Google's YouTube video network. The nature of video advertising allows the campaign to communicate an extended message to potential visitors and highlight the experiences that can be enjoyed on a visit to Wiltshire. Results for July were: 74,089 impressions and 9,722 views. At 13.12% the view rate was particularly high.
Engagement Video Ads
Google's Engagement Ad format allows video ad content to be embedded within a standard ad unit on websites available across the display network. Rather than achieving clicks, individuals who are served an Engagement Ad are given the opportunity to activate the static Engagement Ad and begin viewing the embedded video. Results for July were: 150,878 impressions and 1,488 activations, a click through rate of 0.99%.
Facebook Video
Facebook Video utilises the social networks detailed audience targeting opportunities to reach out and display the Press Pause/Time for Wiltshire video to parents and family groups with interests relevant to a short break in Wiltshire, including history and heritage, countryside pursuits, and art and culture. Results for July were: 213,489 impressions and 1,496 clicks, a click through rate of 0.7%.
Core Marketing
Pay Per Click Advertising
Paid search is used to capture quality leads and deliver traffic to the VisitWiltshire website. Activity is divided into two campaigns: Accommodation and Things to Do. Results for July were:
Accommodation: 50,578 impressions and 2,250 clicks, representing a very strong click through rate of 4.45%
Things to Do: 14,457 impressions and 265 clicks, a click through rate of 1.83%
App Extensions
Paid search ads within the Accommodation and Things to Do campaigns that are served to individuals on Apple or Android devices have the opportunity to direct traffic to the appropriate version of the VisitWiltshire mobile app. Results for July were: 9,971 impressions and 371 clicks, a click through rate of 3.7%.
Personalised Partner Marketing
If you are interested in working with us on a bespoke marketing campaign, please contact Fiona.
---
PR
AVE (Advertising Value Equivalent) for August 2015 was £73,578 with a reach of 9,918,853 people. For the year to date total AVE is £2,256,992 and reach is 202,894,694.
Press Releases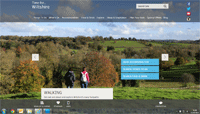 The following press releases have been sent out:
VisitWiltshire unveils new-look website
What's on in Wiltshire - summer and bank holiday weekend


Online Coverage
Coverage of VisitWiltshire's involvement in the £5million fund to boost tourism in the South West was received on:
indexwiltshire.co.uk
GazetteandHerald.co.uk
Wiltsglosstandard.co.uk
Coverage of VisitWiltshire's Saints and Sinners Trail, in conjunction with The Churches Conservation Trust, was received on itv.com It also went out on air on 30 August.
Other coverage resulting from VisitWiltshire activity included:
Lucknam Park included in a piece about summer holidays on independent.co.uk
A piece on Wiltshire toping the national table for social media performance in tourism featured on wiltsglosstandard.co.uk
Radio Coverage
Radio coverage resulting from VisitWiltshire promotional activity included interviews with us on:
BBC Wiltshire: Tourism Website Unveiled
Heart FM: Filming Tourism - Biddestone and other venues
Print Coverage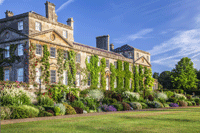 Four-page articles resulting from our Magna Carta press visit were received in Sing Tau Marquess Magazine and Czech weekly magazine Vlasta.
A half page on the Saints and Sinners Trail featured in Salisbury Life, which also mentioned our Instameet at Bowood.
VisitWiltshire's website refresh was featured in the Salisbury Journal
Fam Visits
Don George from National Geographic Traveller Magazine visited Wiltshire at the end of July, on an itinerary that included Salisbury, Bradford on Avon, Trowbridge, Devizes, Avebury and Stonehenge. He stayed at Widbrook Grange and Troutbeck Guest House. Thank you to all our partners who facilitated his trip.
Kim MacKinnon from AAA Magazine visited Salisbury Cathedral, Stonehenge and Longleat at the end of July. She will be writing an article about a self-drive vacation in the UK to appear in print and online in October 2015.
The final tally of press activity relating to our Time for Wiltshire international journalist visit earlier this year can be found here. The final advertising value equivalent was £505,000, with a reach of over 68million people.
---
Website and Digital
www.visitwiltshire.co.uk
Work on refreshing the design and functionality of our website has now been completed and the updated site was launched at the start of August – if you haven't already done so, do take a look here.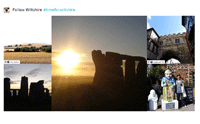 As well as being fully responsive across all devices, it reflects our new brand positioning throughout, featuring the four Timeless themes on the home page. An Instagram feed has also been added.
Unique visits to our website during August 2015 were 104,305, up 6% on the same month last year. Cumulatively for 2015 so far unique visits are up 32% on the same time last year.
Top referrers for August were: Twitter.com, VisitSouthWest.co.uk, Facebook.com

Top content pages for August (excluding the main Home page) were: What's On, Salisbury Home and Things to Do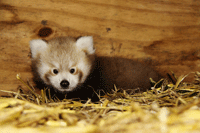 Top product pages for August were: Devizes International Street Festival, Longleat and Swindon
Work on developing visitsalisbury.co.uk as a channel site using the VisitWiltshire domain is progressing well and the channel site is expected to go live later this year. The model is being developed in conjunction with Salisbury BID - if any other towns would be interested in developing a similar channel site, thereby improving quality and reducing duplication, please email Fiona.
Blogs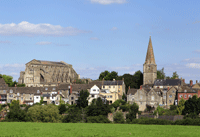 Blogs added to our website in the last month include:
Tidworth – Churches and More
A Short Stop at Malmesbury
Revving Up at Wessex Raceway
Apps
Our apps continue to perform well. All our partners have an entry on the Wiltshire App, giving visitors and potential visitors an additional platform to find your business. The apps can be downloaded for FREE as follows:
Wiltshire: Apple and Google play
Salisbury: Apple and Google play
As at the end of August the two Apps had received 12,976 downloads between them (including downloads via tablets).
The Salisbury App has been refreshed and now has a slighty different look; the Wiltshire App is in the process of being amended following the website refresh, to include geo-fencing notifications - if you would like more information on this, please email Emma.
Videos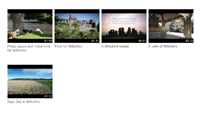 VisitWiltshire's two Timeless-themed videos (Time for Wiltshire and Press Pause) are available across three channels: YouTube, Facebook and Pre-roll. Together these three channels have generated over 92,000 views of the videos to date.
A third video will be launching later this month to tie in with our Made of England campaign.

Do take a look at our videos here and please feel free to add a link to them into any communications with your guests.
One of the benefits of being a Gold Partner is the opportunity to include a video on your own entry on the VisitWiltshire website. If you haven't already done so and you have a video you would like to add, please email Emma with the YouTube URL.
E-Newsletters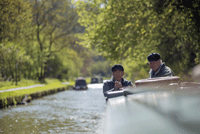 The following e-newsletters have been sent out to consumers in the last month:
Explore Wiltshire this August
Bank Holiday Ideas in Wiltshire
The VisitWiltshire database now stands at over 56,000 names... and everyone who has signed up is interested in Wiltshire! If you would like your business to feature in one of our regular e-newsletters we can include you for just £105. Contact Fiona for more information
Instameet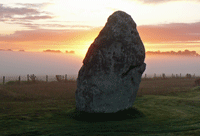 VisitWiltshire's second Instameet, in conjunction with IgersWiltshire, took place at Stonehenge this week when 30 instagrammers joined us for an early morning visit to the Stones, followed by breakfast at Bill's. The weather was outstanding (sunny, with low-lying mist for atmosphere) and a great time was had by all.
Our first Instameet took place at Bowood in July - read all about it here.
Social Media
Social media is a great way of optimising and driving traffic to your website, as well as engaging with visitors. VisitWiltshire uses Twitter, Facebook, Instagram, Google Plus, You Tube and LinkedIn.
Now that the refresh of our website has been completed, Gold partners are able to feature their social media feeds on their own entries - please contact Emma for more details.
Twitter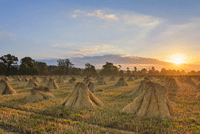 * We now have 15,345 followers
* Total tweet impressions for August were 411,000
* There were numerous tweets about Poohsticks, including a retweet from VisitEngland and mentions from the Department of Culture Media and Sport (who have 118k followers)
* The top tweet in the month was a photo of hay bales which had over 6.5 impressions
* Visit Britain Brazil shared our Malmesbury blog via Twitter to their 11k followers
Facebook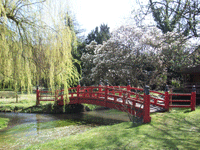 * We now have 7,877 followers
* Top posts during August were: a map of England showing the Poohsticks bridges which was shared 16 times, had 42 likes and was seen by just under 2k people; a mystery photo of Fonthill Gifford which reached 3.4k people, had 61 likes and 18 comments; a post about the Red Lion Freehouse being listed by The Times as one of Britain's Top 10 al fresco pubs, which was seen by 3.5k people, had 75 likes and 11 shares; a post about Imber Church which was seen by just under 3.5k people and had 71 likes and 56 shares
Instagram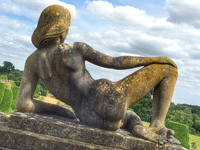 * We now have 1,351 followers
* Top posts in the month were: Bowood with 97 likes, Imber with 87 likes, and Malmesbury with 66 likes
* The winner of our Instagram competition has been chosen and announced
If you would like to know more about VisitWiltshire's social media activity or how you can join in, please email Emma.
Keep us in the Loop
To help with optimisation we are always looking for fresh, new, inspiring content, so please keep us up to date with all your news. Also, if you have any offers or promotional ideas that you would like promoted we can add them onto our Offers section. Please email Emma with the details.
---
Travel Trade
Print Coverage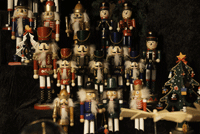 Print coverage resulting from VisitWiltshire promotional activity recently includes:
The Pass: Visit Wiltshire this Christmas
Travel GBI: Wintery Wiltshire Woos Groups this Christmas
Group Leisure: Christmas for Bowood and Salisbury Cathedral
Coach Monthly: Winter Wonderland in Wiltshire
Group Travel Organiser: Wiltshire Unveils New Itineraries
Travel Trade Package
Earlier this year VisitWiltshire launched a new Travel Trade Package for those interested in the groups/travel trade market. Three levels of participation are available - for further details please contact Florence.
---
Calling All Attractions
We are looking to create a new Wiltshire Association of Visitor Attractions group for partners to discuss business activity, best practice, benchmarking and joint marketing initiatives.
If you are interested and would like to be involved please register your interest with David.
---
Photography
2015 Photo Competition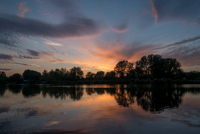 There is still four weeks to go before our joint photo competition with the Salisbury Journal comes to a close on 30 September, so do encourage your visitors to get out and about with their cameras and send their entries in. Details of the competition can be found here.
For an Application Form and Terms and conditions please email editor@salisburyjournal.co.uk.
---