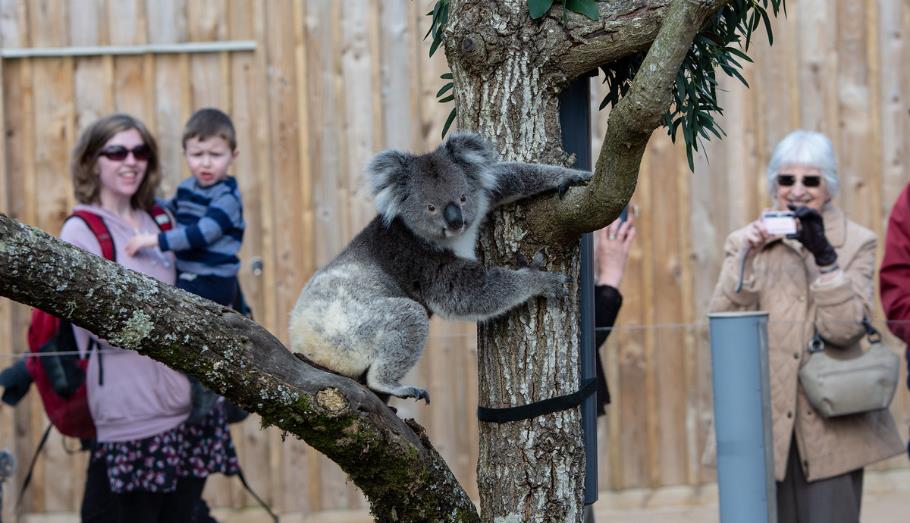 Attractions in Wiltshire
Not sure what to do whilst on holiday here in Wiltshire? Let us help you find out about Wiltshire attractions and help you make the most of your stay…
Wiltshire attractions – discover our timeless pleasures
Wiltshire boasts both ancient and modern attractions that are great for all ages.
Whether you're looking to explore Wiltshire's history at iconic attractions such as Stonehenge and Avebury or perhaps you want to spend your time in Wiltshire at some of our action-packed attractions such as Castle Combe Circuit or Longleat, Wiltshire has lots for you discover.
Houses, gardens and a rich history
Here in Wiltshire we've got stately homes such as Bowood House and stunning gardens including Stourhead and Wilton House, great museums for learning about Wiltshire's history and of course the awe-inspiring Salisbury Cathedral with one of the finest original copies of Magna Carta and the tallest spire in Britain.
Attractions in Wiltshire for the young at heart
With farm parks, Longleat Adventure and Safari Park and Cotswold Wildlife Park plus adventure playgrounds at both Wilton House and Bowood House and Gardens there are lots of things for families to do here.
If it rains, don't let that worry you, there's plenty to do indoors too like a visit to the STEAM Museum of the Great Western Railway in Swindon, the Atwell-Wilson Motor Museum in Calne one of these impressive Escape Rooms.
Number of results:
Number of results: 120
, currently showing 1 to 20.
TripAdvisor Traveller Rating

338 reviews

The best way to discover the mysterious stones!

Our distinctive buses with recorded audio commentary tour enable you to visit Stonehenge, Old Sarum and Salisbury Cathedral on one ticket.

Price

Price from

£10.00

£103.00

Per Ticket

One of the first churches with an iron frame.

Built by John Morlidge of London for the Astley family in 1813 in the Gothic style, St Peter's was one of the first churches to be constructed with an iron frame.


In Butterfly World and the animal paddock meet the otters and meerkats and visit the Craft Village offering a huge range of beautiful and interesting handcrafted gifts. Take refreshments in the 'Butterfly Cafe' overlooking the butterfly garden.

Price

Price from

£3.95

£20.50

Per Ticket

The Kennet and Avon Canal Trust has been in existence for more than 50 years.

At Devizes we have our Head Quarters, Canal side Museum, Boat trips, Café and gift shop.

TripAdvisor Traveller Rating

13451 reviews

Stonehenge stands impressively as a prehistoric monument of unique importance, a World Heritage Site, surrounded by remains of ceremonial and domestic structures - some older than the monument itself.

Price

Price from

£11.40

£49.40

Per Ticket

Draycot Cerne, Chippenham

This small, handsome parkland church is set in parkland above a river.

TripAdvisor Traveller Rating

8034 reviews

Longleat, nestled within 900 acres of 'Capability' Brown landscaped grounds, is home to the UK's original Safari Park, one of the best examples of Elizabethan architecture, and an abundance of exciting attractions including Jungle Kingdom and Animal…

Price

Price from

£26.20

£34.95

Per Ticket

Rollestone Road, Rollestone

This tiny, charming church, which overlooks the River Till was built mainly in the 13th-century, of flint and stone chequerwork with two large Perpendicular windows.

TripAdvisor Traveller Rating

306 reviews

Arundells is the home of former Prime Minister Sir Edward Heath, situated in Cathedral Close in Salisbury. Extensive personal collections of art, ceramics, political cartoons and sailing memorabilia, as well as a beautiful two-acre riverside garden.

TripAdvisor Traveller Rating

52 reviews

Salisbury City Guides are professional Blue Badge tourist guides who offer a wide range of walks, talks and tours, throughout the year, tailored to suit your requirements. We cover many languages and are always pleased to assist with your plans.

Price

Price from

£3.00

£6.00

Per Ticket

TripAdvisor Traveller Rating

21603 reviews

Visit the heart of the World Heritage Site. Around Britain's only hot spring, the Romans built a magnificent temple and bathing complex that still flows with natural hot water.

Price

Price from

£25.65

Per Ticket

Cricklade North meadow is an old hay meadow which is now part of the National Nature Reserve and a Site of Special Scientific Interest. It is most famous for it snakes head fritillaries which come out in late Spring leaving the field sprinkled with…

This extremely popular multi-generational learning experience will take place over four weeks from 14 July to 10 August 2019.

TripAdvisor Traveller Rating

102 reviews

Explore a treasure trove of amazing artwork in the largest independent art gallery in the South West. Our relaxed and friendly café is a slice of foodie heaven in the heart of Salisbury.

TripAdvisor Traveller Rating

1516 reviews

Discover the story of the original Salisbury with a day out to Old Sarum, 2 miles north of where the city stands now.

The mighty Iron Age hill fort was where the first cathedral once stood and Romans, Normans and Saxons left their mark.

Price

Price from

£2.50

£4.20

Per Ticket

This spectacular country house retreat surrounded by its walled gardens, avenues of beautiful trees and manicured lawns is the perfect natural setting for a luxurious and rejuvenating spa.

TripAdvisor Traveller Rating

1291 reviews

The Wyvern Theatre offers a mixed programme of concerts, comedy, dance, drama, musical theatre and local amateur productions. The theatre was opened by Her Majesty the Queen and His Royal Highness Prince Phillip in September 1971.

TripAdvisor Traveller Rating

125 reviews

Ultimate motoring thrills for adrenaline junkies.

TripAdvisor Traveller Rating

533 reviews

Collection of aircraft, cockpits, replicas and models weapons and trials equipment to show the story of flight and flight test in the UK.

The cockpits are mostly open and you can sit in and use the controls.

Price

Price from

Free

£23.00

Per Ticket

Open bodies of water are a rarity in south Wiltshire making Langford Lakes nature reserve an attractive stopping off point for a host of wild birds, and those who enjoy bird watching.
Search General & Tourist Information h2>
Search General & Tourist Information h2>