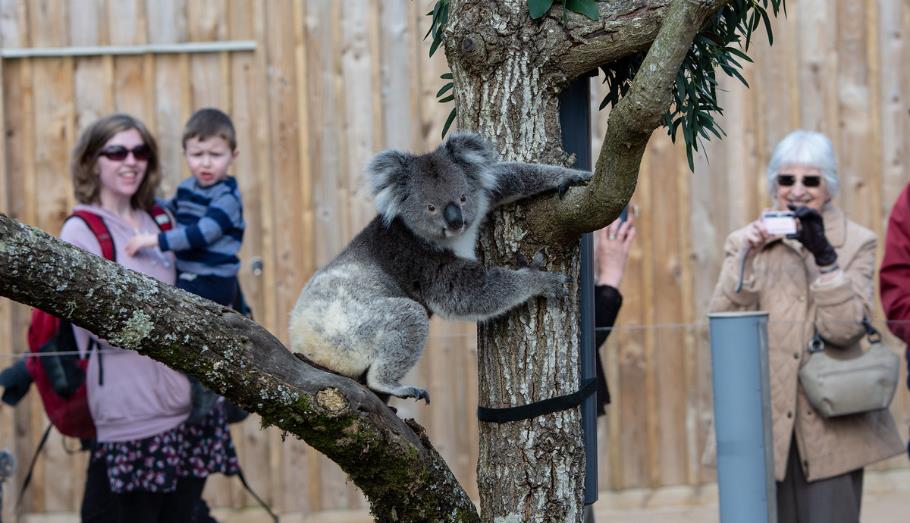 Attractions in Wiltshire
Not sure what to do whilst on holiday here in Wiltshire? Let us help you find out about Wiltshire attractions and help you make the most of your stay…
Wiltshire attractions – discover our timeless pleasures
Wiltshire boasts both ancient and modern attractions that are great for all ages.
Whether you're looking to explore Wiltshire's history at iconic attractions such as Stonehenge and Avebury or perhaps you want to spend your time in Wiltshire at some of our action-packed attractions such as Castle Combe Circuit or Longleat, Wiltshire has lots for you discover.
Houses, gardens and a rich history
Here in Wiltshire we've got stately homes such as Bowood House and stunning gardens including Stourhead and Wilton House, great museums for learning about Wiltshire's history and of course the awe-inspiring Salisbury Cathedral with one of the finest original copies of Magna Carta and the tallest spire in Britain.
Attractions in Wiltshire for the young at heart
With farm parks, Longleat Adventure and Safari Park and Cotswold Wildlife Park plus adventure playgrounds at both Wilton House and Bowood House and Gardens there are lots of things for families to do here.
If it rains, don't let that worry you, there's plenty to do indoors too like a visit to the STEAM Museum of the Great Western Railway in Swindon, the Atwell-Wilson Motor Museum in Calne one of these impressive Escape Rooms.
Find out more…
With so many things to do, you'll easily find enough to keep you busy on a short break here.
Discover more about the various attractions in Wiltshire by using the search box or by downloading our free Wiltshire app (available on Apple or Android).
Number of results:
Number of results: 120
, currently showing 1 to 20.
TripAdvisor Traveller Rating

47 reviews

Salisbury City Guides are professional Blue Badge tourist guides who offer a wide range of walks, talks and tours, throughout the year, tailored to suit your requirements. We cover many languages and are always pleased to assist with your plans.

Price

Price from

£3.00

£6.00

Per Ticket

TripAdvisor Traveller Rating

3387 reviews

260 Animal Species, Stunning Gardens, Giraffe Walk-way, Walk with Lemurs, Train, Café, Picnic Areas, Adventure playground, Children's farmyard, Indoor exhibits.

TripAdvisor Traveller Rating

1416 reviews

Get up close to magnificent locomotives, be a signalman in the GWR interactive Signal Box and drive the steam train simulator as you travel through STEAM's story-telling displays!

STEAM tells the story of the men and women who built, operated and...

Price

Price from

Free

£45.20

Per Ticket

TripAdvisor Traveller Rating

20745 reviews

Visit the heart of the World Heritage Site. Around Britain's only hot spring, the Romans built a magnificent temple and bathing complex that still flows with natural hot water.

Price

Price from

£10.25

£58.00

Per Ticket

In Butterfly World and the animal paddock meet the otters and meerkats and visit the Craft Village offering a huge range of beautiful and interesting handcrafted gifts. Take refreshments in the 'Butterfly Cafe' overlooking the butterfly garden.

Price

Price from

£3.95

£20.50

Per Ticket

Rollestone Road, Rollestone

This tiny, charming church, which overlooks the River Till was built mainly in the 13th-century, of flint and stone chequerwork with two large Perpendicular windows.

Leigh Delamere, Chippenham

Dramatic Victorian confection.

This extremely popular multi-generational learning experience will take place over four weeks from 9 July to 5 August 2017.

All Saint's is now just a chancel, the remains of a Medieval church near the source of the Thames that was abandoned to its wetland surroundings in the 19th-century when the rest of the church was removed to a drier and more convenient site.

A remarkable feature of the church is the collection of Medieval carvings - internally in the form of elegant corbel-heads, roof bosses, and externally in the form of fearsome gargoyles.

TripAdvisor Traveller Rating

1864 reviews

McArthurGlen's Swindon Designer Outlet lies within the beautifully renovated Grade II listed buildings of the Great Western Railway Works and is one of the largest covered designer outlets in Europe. 90 High St and Designer brands.

The finest brewery, distillery and smokehouse – in the heart of the Wiltshire countryside. The Ramsbury Estate, near Marlborough. Real ales, premium vodka, smoked foods – brewery shop and guided tours.

TripAdvisor Traveller Rating

6055 reviews

Be inspired by this magnificent medieval cathedral surrounded by 8 acres of lawn and historic architecture.

This living church boasts Britain's tallest spire and is home to the finest original Magna Carta and Europe's oldest working clock.

Price

Price from

£3.00

£30.00

Per Ticket

Stonehenge and Avebury are listed together as a single UNESCO World Heritage Site. The site is famous for its instantly recognisable stone circles but there is far more to explore in these two remarkable landscapes.

TripAdvisor Traveller Rating

55 reviews

The REME Museum displays the proud history of the Corps of the Royal Electrical and Mechanical Engineers. Wherever in the world the Army serves, there you will find REME.

TripAdvisor Traveller Rating

503 reviews

Collection of aircraft, cockpits, replicas and models weapons and trials equipment to show the story of flight and flight test in the UK.

The cockpits are mostly open and you can sit in and use the controls.

Price

Price from

Free

£23.00

Per Ticket

The Kennet and Avon Canal Trust has been in existence for more than 50 years.

At Devizes we have our Head Quarters, Canal side Museum, Boat trips, Café and gift shop.

Cricklade North meadow is an old hay meadow which is now part of the National Nature Reserve and a Site of Special Scientific Interest. It is most famous for it snakes head fritillaries which come out in late Spring leaving the field sprinkled with...

TripAdvisor Traveller Rating

95 reviews

Explore a treasure trove of amazing artwork in the largest independent art gallery in the South West. Our relaxed and friendly café is a slice of foodie heaven in the heart of Salisbury.

Standing remote in rural surroundings and designed by J L Pearson in 1875, St Mary's is a fine example of low budget inventiveness.
Search General & Tourist Information h2>
Search General & Tourist Information h2>