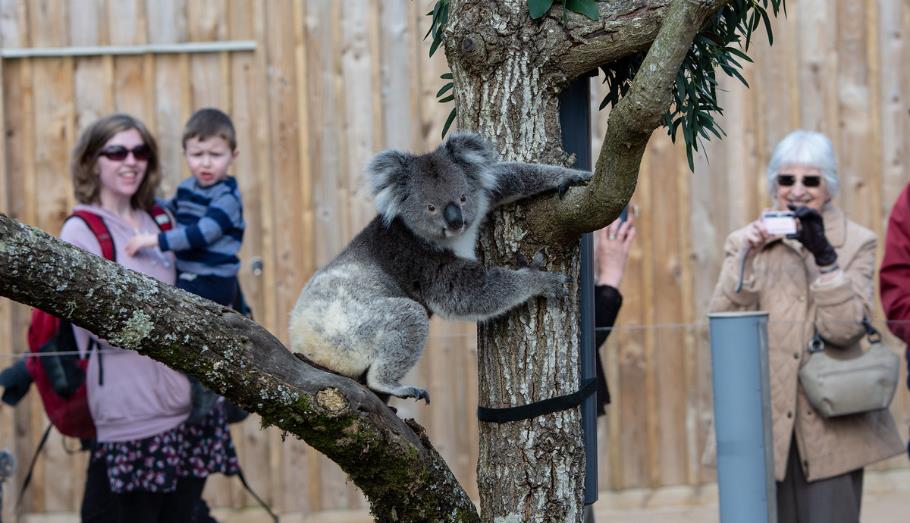 Attractions in Wiltshire
** Please note that ALL Wiltshire attractions have taken the decision to postpone events and to close their doors in light of the current government advice in relation to COVID-19. Whilst we are endevouring to keep all information on the website up to date, we would advise you to check directly with the relevant venue for the most up to date information. **
Not sure what to do whilst on holiday here in Wiltshire? Let us help you find out about Wiltshire attractions and help you make the most of your stay…
Wiltshire attractions – discover our timeless pleasures
Wiltshire boasts both ancient and modern attractions that are great for all ages.
Whether you're looking to explore Wiltshire's history at iconic attractions such as Stonehenge and Avebury or perhaps you want to spend your time in Wiltshire at some of our action-packed attractions such as Castle Combe Circuit or Longleat, Wiltshire has lots for you discover.
Houses, gardens and a rich history
Here in Wiltshire we've got stately homes such as Bowood House and stunning gardens including Stourhead and Wilton House, great museums for learning about Wiltshire's history and of course the awe-inspiring Salisbury Cathedral with one of the finest original copies of Magna Carta and the tallest spire in Britain.
Attractions in Wiltshire for the young at heart
With farm parks, Longleat Adventure and Safari Park and Cotswold Wildlife Park plus adventure playgrounds at both Wilton House and Bowood House and Gardens there are lots of things for families to do here.
If it rains, don't let that worry you, there's plenty to do indoors too like a visit to the STEAM Museum of the Great Western Railway in Swindon, the Atwell-Wilson Motor Museum in Calne one of these impressive Escape Rooms.
Number of results:
Number of results: 100
, currently showing 1 to 20.
TripAdvisor Traveller Rating

315 reviews

Arundells is the home of former Prime Minister Sir Edward Heath, situated in Cathedral Close in Salisbury. Extensive personal collections of art, ceramics, political cartoons and sailing memorabilia, as well as a beautiful two-acre riverside garden.

TripAdvisor Traveller Rating

1566 reviews

Discover the story of the original Salisbury with a day out to Old Sarum, 2 miles north of where the city stands now.

The mighty Iron Age hill fort was where the first cathedral once stood and Romans, Normans and Saxons left their mark.

Price

Price from

£2.50

£4.20

Per Ticket

Bluestone is a family run vineyard and wine producer specialising in creating artisanal sparkling wines from Wiltshire.
We provide tours and tastings where you can learn all about English viticulture and taste our wines in a relaxed and informal…

Price

Price from

£15.00

Per Ticket

This extremely popular multi-generational learning experience will take place over four weeks between 12 July and 8 August 2020.

TripAdvisor Traveller Rating

3679 reviews

260 Animal Species, Stunning Gardens, Giraffe Walk-way, Walk with Lemurs, Train, Café, Picnic Areas, Adventure playground, Children's farmyard, Indoor exhibits.

River Bourne Community Farm is open all year and is FREE to enter. Come and see a working farm and get up close to all the animals including: pigs, sheep, alpacas, donkeys, goats, cattle, poultry, small animals and (in spring 2019) birds of prey. …

TripAdvisor Traveller Rating

13974 reviews

Stonehenge stands impressively as a prehistoric monument of unique importance, a World Heritage Site, surrounded by remains of ceremonial and domestic structures - some older than the monument itself.

Price

Price from

£11.40

£49.40

Per Ticket

On the Kennet & Avon Canal you will find beauty, history and nature. Tap into its stillness, enjoy a gentle adventure, share your boating stories at canal side cafes or pubs, and live in a space where time moves no faster than a stroll.

In Butterfly World and the animal paddock meet the otters and meerkats and visit the Craft Village offering a huge range of beautiful and interesting handcrafted gifts. Take refreshments in the 'Butterfly Cafe' overlooking the butterfly garden.

Price

Price from

£3.95

£20.50

Per Ticket

TripAdvisor Traveller Rating

22484 reviews

Visit the heart of the World Heritage Site. Around Britain's only hot spring, the Romans built a magnificent temple and bathing complex that still flows with natural hot water.

Price

Price from

£25.65

Per Ticket

TripAdvisor Traveller Rating

112 reviews

Salisbury Racecourse is one of England's oldest racecourses, racing having taken place at the picturesque downland course since the 16th century. Salisbury stages a number of evening and daytime meetings during the summer months.

Price

Price from

£10.00

£25.00

Per Ticket

TripAdvisor Traveller Rating

1502 reviews

Get up close to magnificent locomotives, be a signalman in the GWR interactive Signal Box and drive the steam train simulator as you travel through STEAM's story-telling displays!

STEAM tells the story of the men and women who built, operated and…

Price

Price from

Free

£45.20

Per Ticket

TripAdvisor Traveller Rating

108 reviews

Explore a treasure trove of amazing artwork in the largest independent art gallery in the South West. Our relaxed and friendly café is a slice of foodie heaven in the heart of Salisbury.

TripAdvisor Traveller Rating

3730 reviews

Visit Britain's highest, inland limestone cliffs rising up 450ft and explore the depths of stunning stalactite caverns below that were created by Ice Age melt-waters over millions of years. It doesn't matter whether you are interested in nature,…

TripAdvisor Traveller Rating

6561 reviews

Be inspired by this magnificent medieval cathedral surrounded by 8 acres of lawn and historic architecture.

This living church boasts Britain's tallest spire and is home to the finest original Magna Carta and Europe's oldest working clock.

Price

Price from

£3.00

£33.00

Per Ticket

Open bodies of water are a rarity in south Wiltshire making Langford Lakes nature reserve an attractive stopping off point for a host of wild birds, and those who enjoy bird watching.

Cricklade North meadow is an old hay meadow which is now part of the National Nature Reserve and a Site of Special Scientific Interest. It is most famous for it snakes head fritillaries which come out in late Spring leaving the field sprinkled with…

TripAdvisor Traveller Rating

57 reviews

Salisbury City Guides are professional Blue Badge tourist guides who offer a wide range of walks, talks and tours, throughout the year, tailored to suit your requirements. We cover many languages and are always pleased to assist with your plans.

Price

Price from

£3.00

£6.00

Per Ticket

TripAdvisor Traveller Rating

135 reviews

Explore the beautiful and picturesque west country at your own pace in a classic car from the 1960's 70's 80's or 90's. Your adventure starts behind the wheel of an iconic two seater sports car or a four seater saloon. Choose to start your tour in…

Stonehenge and Avebury are listed together as a single UNESCO World Heritage Site. The site is famous for its instantly recognisable stone circles but there is far more to explore in these two remarkable landscapes.
Search General & Tourist Information
Search General & Tourist Information