Marketing Update 12 May 2015

Marketing Opportunities: Online, digital, trade, print and more...
Advertising: Press Pause campaign launches next month
PR: Excellent online coverage resulting from Social Travel Britain Conference
Website and Digital: New Time for Wiltshire video and pre-roll have received over 37,000 views
Travel Trade: Groups encouraged to visit Wiltshire this autumn/winter
Photography: Photo library now contains over 1,300 images - a great resource for our partners
---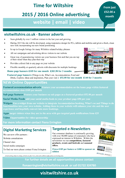 Details of VisitWiltshire's exciting range of marketing opportunities for 2015/2016 are available here. For further information on all opportunities, please email Fiona.
---
2015 Campaigns
The following campaigns are planned for 2015 / 2016:
Press Pause Campaign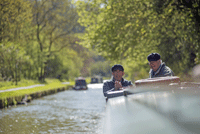 Our Press Pause campaign launches next month to include 120,000 copies of an inspirational fold-out mailer distributed via the Mail and the Telegraph; an e-newsletter to over 50,000 consumers; PR and social media campaigns; digital display and pre-roll advertising; the launch of a new Press Pause video; themed blogs; an integrated Facebook video and an Instagram competition. It will target the UK short-break escape market, positioning Wiltshire as an ideal destination that will help put back what the rest of the week has taken out. Whether pressing pause is going out for a bike ride, relaxing in a spa, enjoying a Michelin starred dining experience or visiting one of our many attractions, events and festivals.
Made of England: October 2015
Our autumn campaign will celebrate all of the timeless pleasures associated with England and available in Wiltshire. Highlighting Wiltshire as a perfect short break destination, ideal for romantic getaways showcasing the range of quality food and drink offerings. Also emphasising the range of independent accommodation, shops, food and drink, history and heritage, events, arts, culture and festivals, activities, days out and evening entertainment. There will be opportunities for partners to take part in this campaign - details to follow in the summer.
City Campaign: January 2016
Our new year campaign will position Salisbury as a perfect short break destination, highlighting heritage, emphasising the range of independent accommodation, shops and food and drink, history and heritage, events, arts, culture and festivals, activities, days out and evening entertainment.
Pay Per Click Advertising
Paid search is used to capture quality leads and deliver traffic to the VisitWiltshire website. Activity is divided into two campaigns: Accommodation and Things to Do.
The Accommodation paid search campaign captured 1,955 clicks in April. Click-through-rate across all accommodation ad groups increased from 1.96% to 2.12%. Time on site increased to an average of 198 seconds (up from 188) and pages per visit increased to 4.7 (from 4.4).
The Things to Do paid search campaign captured 321 visitors during April. At over 84% during April it remained a very strong source of new visitors.
App Extensions
Paid search ads within the Accommodation and Things to Do campaigns that are served to individuals on Apple or Android devices have the opportunity to direct traffic to the appropriate version of the VisitWiltshire mobile app.
Click-through-rates for App Extensions increased this month for both mobile operating systems. Apple iOS devices remain the strongest source of App downloads, receiving the largest number of clicks, highest click-through-rate, and the most conversions (recorded downloads). A total of 380 clicks were received during the month, achieving an average click-through-rate of 1.6%.
Online Display Advertising
Display activity uses contextual and behavioural targeting to raise awareness of Wiltshire's unique selling propositions among core audiences and influence their future search and booking habits.
Display ads served 278,211 impressions during April. Engagement with the ads remained extremely strong at an average click-through-rate of 5.09, indicative of highly influential audience targeting. Although not the primary focus on the campaign, display ads generated over 14,000 clicks. The website visitors recorded from display ads were almost all first time visitors to the website: 95.21% had not visited the site before.

Pre-Roll
Pre-roll video advertising provides contextually targeted exposure across Google's YouTube video network. The nature of video advertising allows the campaign to communicate an extended message to potential visitors and highlight the experiences that can be enjoyed on a visit to Wiltshire.
Pre-roll generated 9,111 views of the #timeforWiltshire video during April. At 17% the view rate was one of the highest engagement rates witnessed for a campaign of this type.
Engagement Video Ads
Google's Engagement Ad format allows video ad content to be embedded within a standard ad unit on websites available across the display network. Rather than achieving clicks, individuals who are served an Engagement Ad are given the opportunity to activate the static Engagement Ad and begin viewing the embedded video. The introduction of Engagement Ads has proven to be a very effective complement to Pre-roll video advertising.
Engagement ads were served over 72,000 times during April and received 3,326 activations. Engagement rate continued to be very encouraging and increased to 4.58% (up from 3.63%).
Personalised Partner Marketing
If you are interested in working with us on a bespoke marketing campaign, please contact Fiona.
---
Press Coverage
Online coverage resulting from VisitWiltshire's PR activity includes: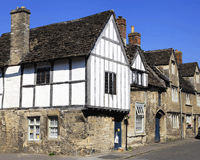 Two pieces from blogger Rosana McPhee:
Lacock, Avebury and Blounts Court Farm
Devizes, Ramsbury and Marlborough
And a further two from blogger Coralie Grassin: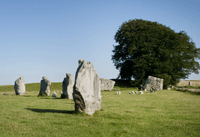 The following resulted from the recent Social Travel Britain Conference: Social Travel Britain Conference by travel journalist Steve Keenan; Salisbury and Stonehenge by Heather Cowper; a blog on thequirkytraveller.com Magna Carta and the Social Travel Britain Conference and a piece in the Salisbury Journal: Social Travel Britain Conference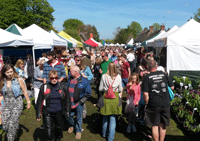 Downton Cuckoo Fair and Bowood were featured on theexpress.co.uk in their roundup of the Top Ten Things to Do this Bank Holiday Weekend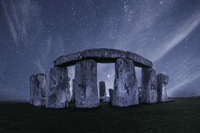 A piece on Magna Carta appeared on PerthNow.com.au following our joint press trip with VisitEngland… and an article on Stonehenge appeared Australia's Herald Sun as a result of a previous familiarisation visit.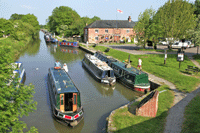 Roger Ogle from Swindon Link has written a blog on the Wonders of Wiltshire.
VisitWiltshire Hosted Press Visits
Visits for members of the press arranged by VisitWiltshire include:
Swedish Daily Newspaper
Swedish journalist Ellinor Skagegard visited Wiltshire on 3 and 4 May.
Time for Wiltshire Press Visit
VisitWiltshire is working on a Time for Wiltshire press visit to take place on Monday 15 June. The visit will focus around the two-day Magna Carta Trail and invitations have now gone out to around 50 selected national and international journalists.
Press Releases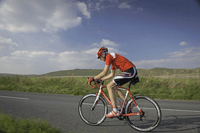 Press releases issued to the media recently include:
Swap Horsepower for Pedal Power
VisitWiltshire Launches Photo Library
Make Time for Blooming Wonderful Wiltshire
---
Blogs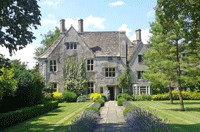 VisitWiltshire's latest blogs are:
A Volunteer's Story
Off-Roading with Stonehenge ATV
Tick Tock… Crack the codes and open the lock
Avebury Manor and Stone Circle
Apps
Our apps continue to perform well. To date, our Wiltshire App has received 5,904 downloads. All our partners have an entry on this, giving visitors and potential visitors an additional platform to find your business. The App can be downloaded for FREE from Apple and Google Play.
The Visit Salisbury App can also be downloaded for FREE from Apple and Google Play. To date it has received 6,009 downloads.
Download figures for both the Wiltshire and Salisbury Apps include downloads via tablets.
If you would like more information please email Emma.
Videos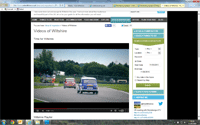 Our Time for Wiltshire video has now had 1,678 views on YouTube and 26,265 on Facebook - if you haven't already done so, do take a look here.
Work on two further videos, which will also link in with our new brand positioning and thematic campaigns, is now complete. Press Pause will be launched next month; Made of England will launch in the autumn.
One of the benefits of being a Gold Partner is the opportunity to include a video on your own entry on the VisitWiltshire website. If you haven't already done so and you have a video you would like to add, please email Emma with the YouTube URL.
Unique visits to our website during April 2015 were up +26% on the same month last year. Cumulatively for 2015 so far unique visits are up +55% on the same time last year.
Work on refreshing the design and functionality of our website is progressing well and the updated site is expected to go live later on this summer.
We are working in partnership with Salisbury BID to develop visitsalisbury.co.uk as a channel site using the VisitWiltshire domain. It is hoped that this model can be used by other towns to develop further channel sites, improving quality and reducing duplication.
Top referrers for April were: theprizefinder.com; twitter.co.uk; visitsouthwest.co.uk; facebook.com and itv.com
Top content pages for April (excluding the main Home page) were: Salisbury Home; What's On; Things to Do; Easter; Family Fun
Top 5 product pages for April were: Imber Church Easter Open Days; Downton Cuckoo Fair; Longleat; Salisbury Charter Market and Salisbury Cathedral.
E-Newsletters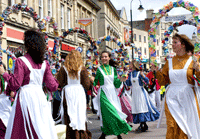 Our latest e-newsletter to be sent out to consumers in the last month achieved an open rate of 14.6%:
Gearing up for Festival Season in Wiltshire.
The VisitWiltshire database now stands at over 51,000 names... and everyone who has signed up is interested in Wiltshire! If you would like your business to feature in one of our regular e-newsletters we can include you for just £100. Contact Fiona for more information.
Social Media
Social media is a great way of optimising and driving traffic to your website. VisitWiltshire uses Twitter, Facebook, Instagram, Google Plus, You Tube and LinkedIn. If you would like to know more about what we do or how you can join in, please email Emma.
Twitter
• We are now up to 14,400 followers
• We had some great photos as a result of the Social Travel Britain Conference and lots of use of #timeforwiltshire which was trending over the weekend of the Conference
• VisitBritain have posted a tweet about bluebells in Wiltshire several times (linking to our blog). They have also tweeted a link to our Avebury blog



Facebook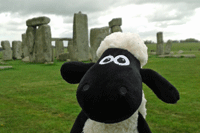 • We now have 7,418 likes
• Popular posts included a photos of bluebells seen by just under 4k people which received some lovely comments; Shaun the Sheep at Stonehenge which was seen by just under 3k people; a photo of the West Wiltshire Downs seen by over 2k people and St George's Day seen by over 2k people
Instagram
• We now have 972 followers
• Recent posts include: lambs at Stourhead, Iford Manor, Bowood bluebells, the new exhibition at Stonehenge, Salisbury Cathedral Close, Westbury White Horse, cherry blossom, Swindon, Avebury and Shaun the Sheep in various locations
• The most popular post was Shaun at Stonehenge
Keep us in the Loop
To help with optimisation we are always looking for fresh, new, inspiring content – please keep us up to date with what is happening so we can add it to the News section. Also, if you have any offers or promotional ideas that you would like promoted we can add them onto our Offers section. Please email Emma with the details.
---
Press Releases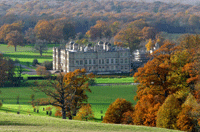 The following press release was sent out recently:
Great Reasons for Groups to Make Time for Wiltshire this Autumn/Winter 2015/2016
Travel Trade e-Newsletters
The travel trade e-newsletter sent out to 3,135 subscribers on 16 April received a 25% open rate.
Group Visits & Travel Trade Guide - Brochure Survey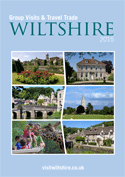 An online brochure survey has recently been sent out to over 3,000 contacts on our Travel Trade database, including our Travel Trade partners. The aim of the survey is to obtain feedback on the existing 2015 guide, the results of which can be fed into the 2016 brochure production process in order to make next year's guide as relevant, informative and attractive as possible.
VisitWiltshire Travel Trade Package
Earlier this year VisitWiltshire launched a new Travel Trade Package for those interested in the groups/travel trade market. Three levels of participation are available - for further details please contact Florence.
---
Photo Library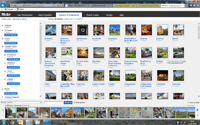 Over the last few weeks we have been developing a new online photographic library. Over 1,300 photos have now been uploaded to the library, arranged into 146 albums within 8 collections, and more are being added on a weekly basis – if you would like a selection to use on your website or in your brochures please email Jenny with your requirements.

As well as supplying photos to our own partners we are regularly contacted by representatives of the consumer and trade press, plus tour operators, group travel organisers etc looking to source images for use in articles and itineraries. This could be a great promotional opportunity for you - if you would like to make photos of your own business available to them via our photo library please email Jenny for further details.
2015 Photo Competition
This year VisitWiltshire will be teaming up with the Salisbury Journal on a Photo Competition aimed at encouraging photographers across the county to capture the essence of life in the region, the people and the landscape. Further details available soon.