Marketing Update 15 December 2015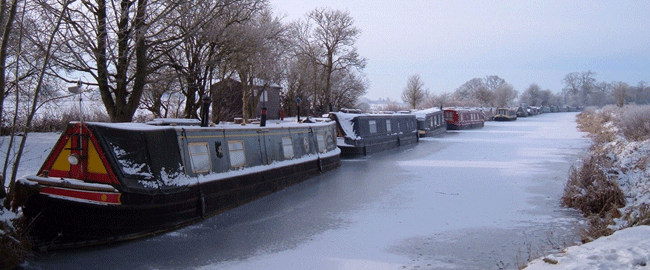 Publications: 2016 publications go to print
Advertising: Strong conversion rates for November pay-per-click
PR: Reach for 2015 to the end of November exceeds 208 million
Website and Digital: VisitWiltshire shortlisted in 2015 TravelMole UK Web Awards - please vote for us now and spread the word!
Travel Trade: VisitWltshire to attend wide range of 2016 exhibitions and events
Wiltshire Association of Visitor Attractions: Next meeting fixed for Tuesday 2 February
---
2016 Publications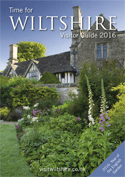 Our 2016 Time for Wiltshire Visitor Guide and Group Visits & Travel Trade Guide have now gone to print; the Time for Wiltshire Visitor Map will follow later this week. All three guides will be available from January.
If you would like to receive a hard copy of any of them, please email Jenny with details of which one(s) you would like. Otherwise they will be available to download from our website from next month.
---
Advertising
Core Marketing
Pay Per Click Advertising
Paid search is used to capture quality leads and deliver traffic to the VisitWiltshire website. During November the results for Accommodation were: 68,028 impressions, 1,854 clicks, a click through rate of 2.73%. Conversion Rates were strong, achieving an average of 30.64%.
While the 'Holiday Cottage' and 'Self Catering' ad groups remained the most consistent performers in the campaign, the 'Farm Stays' and 'Longleat' ad groups saw a notable rise in the number leads they generated, suggesting an increase in demand for this type/location of accommodation during the winter period.
City Campaign: January 2016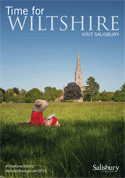 Our new year campaign will position Salisbury as a perfect short break destination, highlighting heritage, emphasising the range of independent accommodation, shops and food and drink, history and heritage, events, arts, culture and festivals, activities, days out and evening entertainment - details of the campaign can be found here. The campaign launches next month – watch this space for further details.
Personalised Partner Marketing
If you are interested in working with us on a bespoke marketing campaign, please contact Fiona.
---
PR
From January to November 2015 VisitWiltshire has acheived a PR Reach of over 208 million people. The Advertising Value Equivalent (AVE) is over £2.3million. When compared to previous years this is a 53% increase in AVE (from 2013 to 2015) and a 24% increase for Reach (from 2014 to 2015).
Press Releases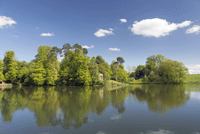 Recent press releases include:
Make time for Wiltshire in 2016
VisitWiltshire website shortlisted in TravelMole Awards
Christmas in Wiltshire
Online Coverage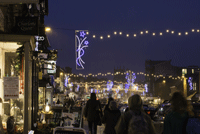 The following online coverage has been received in the last few weeks:
A feature on Christmas in Wiltshire on Index Wiltshire
Coverage of VisitWiltshire being shortlisted for the TravelMole Awards in the Swindon Business News.

Press Visits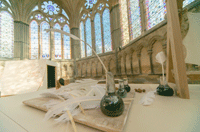 A group of 8 Russian journalists visited Wiltshire from 24-27 November, staying at The Chapter House and Rollestone Manor. Focusing on the 800th anniversary of Magna Carta their itinerary included Salisbury Cathedral, Stonehenge and Avebury. Thank you to all our partners who contributed to the success of their trip.
There was also a visit from USA journalist Couri Hay on 27, 28 and 29 November he was doing a luxury hotel feature and stayed at Lucknam Park and Whately Manor.
Events
VisitWiltshire attended VisitBritain's Winter Workshop on 18 November, meeting the media and promoting what's new in Wiltshire for 2016. Some good contacts were made.
---
Website and Digital
Awards
VisitWiltshire has been shortlisted in the 2015 TravelMole UK Web Awards for Best Tourist Board website - voting is open until 31 December, so please vote for us here and spread the word!
Established in 1998, TravelMole.com is the first online community for the Travel and Tourism Industry. TravelMole.com and TravelMole.TV publishes e-newsletters and videos to over 450,000 travel and tourism industry professional registered members and subscribers, as well as 30 million consumers in 132 countries.
www.visitwiltshire.co.uk
Unique visits to our website during November 2015 were 100,344. Cumulatively for 2015 so far unique visits are up 25% on the same time last year.
Top referrers for November included: twitter.com, facebook.com, visitsouthwest.co.uk, travelmole.com
Top content pages for November (excluding the main Home page) included: Firework Displays, Christmas, What's On, Things to Do
Top product pages for November included: Chippenham Christmas Event, Rotary Spireworks, Festival of Light, Marlborough Christmas Lights Switch On
The new visitsalisbury.co.uk channel site using the VisitWiltshire domain launched earlier in the autumn – if you haven't already done so, do take a look here.
The Salisbury model has been developed in conjunction with Salisbury BID - if any other towns would be interested in developing a similar channel site, thereby improving quality and reducing duplication, please email Fiona.
Blogs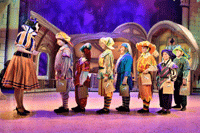 Blogs added to our website recently include:
Panto Fun at the Wyvern Theatre
Stargazing on Cranborne Chase
Discovering Salisbury Plain
Ice Skating at Whitehall
Apps
Our apps continue to perform well. All our partners have an entry on the Wiltshire App, giving visitors and potential visitors an additional platform to find your business. The apps can be downloaded for FREE as follows:
Wiltshire: Apple and Google play
Salisbury: Apple and Google play
As at the end of November the two Apps had received 13,444 downloads between them (including downloads via tablets).
Both Apps have been refreshed, featuring a slightly different look, and both now offer geo-fencing notifications - if you would like more information on this, please email Emma.
Videos
Our three Timeless-themed videos are available across three channels: YouTube, Facebook and Pre-roll. Together they have received 47,261 views. Do take a look at them here and please feel free to add a link to them into any communications with your guests.
One of the benefits of being a Gold Partner is the opportunity to include a video on your own entry on the VisitWiltshire website. If you haven't already done so and you have a video you would like to add, please email Emma with the YouTube URL.
E-Newsletters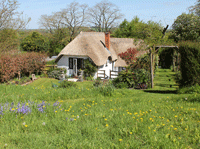 The following e-newsletter has been sent out to consumers in the last month:
December delights and New Year ideas in Wiltshire
The VisitWiltshire database now stands at over 56,000 names... and everyone who has signed up is interested in Wiltshire! If you would like your business to feature in one of our regular e-newsletters we can include you for just £105. Contact Fiona for more information
Social Media
Social media is a great way of optimising and driving traffic to your website, as well as engaging with visitors. VisitWiltshire uses Twitter, Facebook, Instagram, Google Plus, You Tube and LinkedIn.
Now that the refresh of our website has been completed, Gold partners are able to feature their social media feeds on their own entries - please contact Emma for more details.
Twitter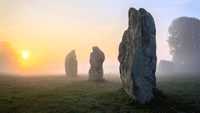 * We have 16,434 followers
* During November we received 305k tweet impressions
* Top tweets over the last few weeks have included: the winning photo of Avebury from our photo competition which had over 8.5k impressions; Longleat Festival of Lights with almost 2k impressions; one about inner circle tours of Stonehenge which had over 1.6k impressions and a Bradford on Avon photo, also with 1.6k impressions
Facebook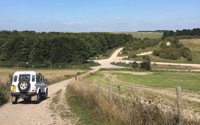 * We now have 8,468 likes
* The most popular posts in the last few weeks have included: a photo of Salisbury Cathedral across the water-meadows seen by just under 16k people with over 580 likes; the winning photo of Avebury from our photo competition seen by over 14k people with 305 likes, 139 shares and 16 comments; one of Tiddleywink seen by over 7.5k people with 225 likes and 14 comments; one about the Year of English Garden seen by over 3k people; one about the Salisbury Christmas Market seen by just under 2k people and one of Salisbury Plain Safaris seen by just under 1k people
* Our updated cover photo of Salisbury Christmas Market proved very popular, with 213 likes, 34 shares and 11 comments
Instagram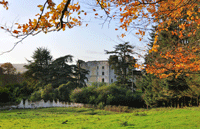 * We now have 1,930 followers
* Dates are in place for VisitWiltshire and Igerswiltshire Instameets at Boscombe Down Aviation Collection and Old Wardour; a date for Stourhead will be confirmed shortly
* Our #visitwiltshireautumn competition attracted over 300 entries
* Top posts in recent weeks have included: one of Stourhead with 126 likes; one of Stonehenge with 98 likes; one of the Greencroft with 89 likes and a regram of a photo of the Wilts & Berks Canal with 82 likes
* In addition, a photo of Longleat Festival of Lights was reposted by swisbest who have over 9k followers
Keep us in the Loop
To help with optimisation we are always looking for fresh, new, inspiring content, so please keep us up to date with all your news. Also, if you have any offers or promotional ideas that you would like promoted we can add them onto our Offers section. Please email Emma with the details.
---
Travel Trade
Exhibitions
VisitWiltshire will be attending the following 2016 exhibitions and events:
Saturday 23 January: Excursions, Alexandra Palace, London
Tuesday 26 January: Britain & Ireland Marketplace, Wembley (representing South West England)
Thursday 3-Friday 4 March: Explore GB, Liverpool
Wednesday 16-Thursday 17 March: British Tourism & Travel Show, Birmingham
Wednesday 27 April: Great for Groups, Kempton Park
VisitWiltshire will also be attending the following international exhibitions and events representing South West England:
Tuesday 12-Sunday 17 January: Vakantiebeurs, Holland
Thursday 4-Monday 8 February: Salon de Vacances, Belgium
Wednesday 9-Sunday 13 March: ITB, Berlin
Print Coverage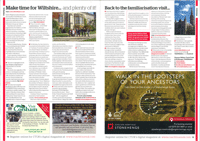 Following on from our Make Time for Wiltshire fam visit earlier in the year, a double page spread on Wiltshire featured in Coach Tours UK.
Travel Trade Package
Earlier this year VisitWiltshire launched a new Travel Trade Package for those interested in the groups/travel trade market. Three levels of participation are available – for further details please contact Florence.
---
Wiltshire Association of Visitor Attractions
The next meeting will take place at 2pm on Tuesday 2 February 2016 at Skydive Netheravon.
The aims of the group are to:
• Share ideas, tips and best practice
• Communicate market intelligence and business trends
• Generate opportunities for cross promotion amongst attractions, including special offers
• Enable collaboration on projects of joint interest, such as videos and photoshoots
• Work together to give visitors reasons to explore outside London
If you were unable to attend the inaugural meeting in October but would like to receive further information, please contact Jenny.
---