Marketing Update July 2016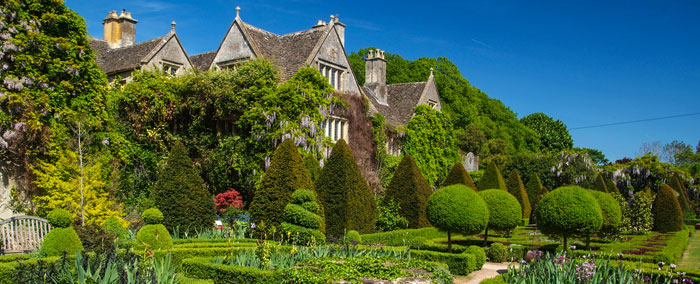 Advertising: Book now for VisitWiltshire's Autumn Campaign
PR: Journalists from Canada, Germany, Netherlands, Spain and USA visit Wiltshire
Website & Digital: New bird's eye view of Wiltshire video
Travel Trade: Christmas editorial issued to the trade press
Publications: Don't miss the chance to advertise in our 2017 print
Photo Competition: Now open for July entries
Marketing Services: Find out how we can help...
---
Advertising
Autumn Campaign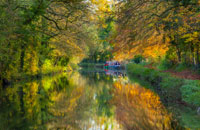 This year's Autumn Campaign, due to launch in September, will target the UK short-break market, raising awareness of Wiltshire as an ideal destination. The campaign will focus on driving people to visit the website and results will be measured with specific key performance indicators.
Campaign objectives are to attract more staying visitors, increase their dwell time and build awareness of the high quality and wide offering of our products. Using information from our Destination Management Plan we will be targeting Mature Mainstreams and Experience Seekers within a two-hour drive time of Wiltshire.
Campaign activity will include lead generation; an e-newsletter to over 70,000 names; a dedicated landing page on visitwiltshire.co.uk; a social media campaign including Facebook carousel adverts; digital display advertising; channels via VisitEngland and VisitBritain; pre-roll advertising; themed blogs; integrated Facebook video and an Instagram Competition.
Full details will be available shortly - to register your interest or to get ahead of the game and book, email Fiona or telephone her on 01722 324780.
Late Spring Campaign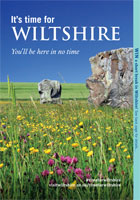 Targeting Mature Mainstreams and Experience Seekers within a two-hour drive of Wiltshire, our late spring campaign launched in May.

Campaign activity included 150,000 copies of an inspirational foldout mailer distributed to geo-targeted areas via The Telegraph and Daily Mail newspapers. There were two competitions promoted within this leaflet: the main one received 3,678 entries; the Instagram one over 400.

The Accommodation Paid Search activity run as part of the Spring Campaign continued to perform strongly during June, securing 2,266 clicks. Together with the May clicks this makes a total of 4,407 clicks through to our website for the campaign as a whole. Traffic quality remained very good during June, with visitors spending well over 3 minutes and browsing over 3 pages worth of content on average.

Social media and video activity also performed strongly during June. Facebook operated at a very strong click through rate of 3.1% - roughly three times the typical average for a campaign of this type.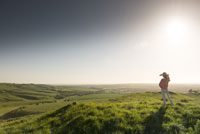 The large number of responses generated by Facebook was aided by the inclusion of Facebook video and pre-roll video campaigns, which secured a huge number of video views between them. Both formats represent a very cost-efficient way of building awareness with Visit Wiltshire online.
View rate for the pre-roll element of the campaign was also extremely good during June at over 23% (double the typical average) - following analysis made in May, the campaign benefitted from audience targeting optimisation this month.
Instagram provided a low-cost means of reaching potential visitors during June within a highly visual and impactful creative format.
---
PR
Press Releases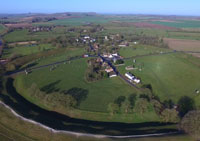 The following press releases have been issued since our last Marketing Update:
New Bird's Eye View of Wiltshire from the Air
Wiltshire Towns: Fairs, Festivals & Carnivals
Top 10 Ways to Entertain Your Children This Summer
Press Coverage
We were delighted to work with Wiltshire Museum and news agency to get the 5,000 year old arrowhead story in the nationals. It was featured in Daily Mail online and The Metro. Our relationships with the news agency also helped push the story of Peregrine Falcoln who fell of the top of Salisbury Cathedral's spire to The Sun this month.
We have also had radio exposure on BBC Wiltshire with interviews about Brexit, 10 ways to entertain your children this summer and our new bird's eye view of Wiltshire film.
Press Visits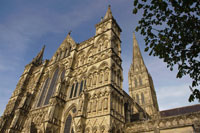 German radio broadcaster Manfred Schuchmann visited Wiltshire on 8 July, staying at Norbin Farm. He is planning a big radio feature about Avebury which will be aired on German radio stations nationwide.
Two journalists from Canadian Geographic visited the county on 5 & 6 July.
Two Spanish journalists will be visiting Wiltshire on 19 and 20 July. Their itinerary will include Salisbury Cathedral and other Close attractions, Stonehenge and Avebury. They will be staying at Rollestone Manor.
Blogger Visits
A journalist from a Dutch motor magazine has written an article on South West England, including Wiltshire.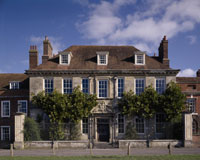 Penny Zibula came to Wiltshire at the end of June, visiting a'Beckett's Vineyard, Salisbury including the Cathedral, Mompesson House, Stonehenge and Avebury. Her first piece of coverage can be read here.
A big thank you to the partners involved in all of these press and blogger visits for their help.
---
Website and Digital
Social Media
Social media is a great way of optimising and driving traffic to your website, as well as engaging with visitors. VisitWiltshire uses Twitter, Facebook, Instagram, Google Plus, You Tube and LinkedIn.
Gold partners are able to feature their Twitter and Facebook feeds on their own entries – please contact Emma for more details.
Twitter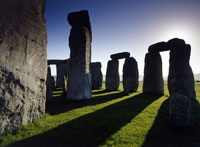 • We now have 18,294 followers
• Our reach for June was 302k
• Our reach for July so far is 150k
• VisitEngland have shared our new video to their 168k followers, as have VisitBritain to their 338k followers
• Top tweets since the last marketing update have included: a VisitBritain retweet of a link to our blog on the Salisbury Cathedral Tower Tour to their over 336k followers, and a photo of the Chalke Valley History Festival with 3.2k impressions
• VisitBritain did a BFG takeover day and featured VisitWiltshire in some of their tweets
• National Express mentioned us in one of their tweets about how everyone should visit Stonehenge at least once – they have 43k followers

Facebook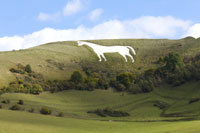 • We now have 10,738 likes
• So far our new drone video has had a reach of over 86k and been seen 35k times. It has had over 1,000 shares, including from VisitEngland who have over 250k followers
• Top posts since the last marketing update have included: a post about Westbury White Horse which was seen by just under 30k people with 246 shares and over 500 likes, a Happy Summer Solstice one seen by over 15k people with 527 likes, a photo of Salisbury Cathedral seen by over 12k people, and a photo of Avebury seen by over 8.5k people

Instagram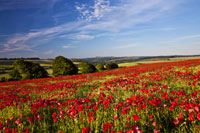 • We now have 3,696 followers
• The #visitwiltshiresping competition received over 400 posts using that tag
• Top posts recently have included: one of the inside of the Cathedral with 176 likes, and one of poppies with 171 likes
• One of our photos of Great Wishford's church was shared by @visitbritain and had over 1.5k likes (not the official VisitBritain account but they still have just under 25k followers)
Additional Activity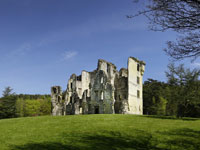 • Two GoPro videos have been created and published since the last marketing update: one of Old Wardour Castle, and one of kayaking on the River Avon in Bradford on Avon – this has also been shared on Twitter, Facebook and google+
• VisitWiltshire will be running a competition in conjunction with VisitEngland on their #OMGB campaign, featuring The Manor House Hotel, Vintage Classics and tickets to Bowood. It will sit on www.homeofamazing.com and is due to go out during the first week of August - please do share on your social channels
• A guest blog on VisitWiltshire's Instagram strategy has been written for Naturally Social
• The Marlborough Cottages/Rick Stein competition received 3,971 entries
VisitWiltshire Website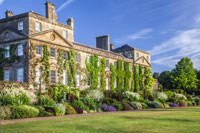 We received around 84k unique visits to our website during June
Top referrers for June included: twitter.co.uk, visitsouthwest.co.uk, english-heritage.org.uk, facebook.com and wiltshire.gov.uk
Top content pages (excluding the main Home page) included: What's On, Things to Do, Time for Wiltshire, Events and Self-Catering
Top product pages included: Bowood House & Gardens, Avebury, CalneFest, Castle Combe and Chippenham
VisitSalisbury Website
We received almost 20k unique visitors to the Salisbury site during June (this figure is included in the 84k unique visits above)
Top referrers for June included: english-heritage.org.uk, twitter.com, visitsouthwest.co.uk, salisburycitycouncil.gov.uk and facebook.com
Top content pages (excluding the main Home page) included: What's On, Things to Do, Food & Drink, Shopping and Accommodation
Top product pages included: Salisbury Charter Market, Salisbury Cathedral, Ageas Salisbury International Arts Festival, Salisbury Park & Ride and Salisbury Escape Room
Blogs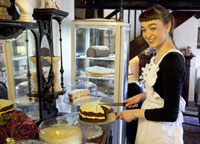 The following blogs have been added to our website since the last marketing update:
Top Places for Afternoon Tea in Wiltshire
A Tower Tour with the RSPB
20 Ways to Entertain the Children these Summer Holidays
The Romantic Ruins of Old Wardour Castle
Apps
All our partners have an entry on the Wiltshire App, giving visitors and potential visitors an additional platform to find your business. The apps can be downloaded for FREE as follows:
Wiltshire: Apple and Google Play
Salisbury: Apple and Google Play
To encourage your visitors to download and use the apps it would be great if you could include details of how to do this on all your communications - eg websites, confirmation emails etc.
Both Apps have been refreshed, featuring a slightly different look, and both now offer geo-fencing notifications - if you would like more information on this, please email Emma.
Videos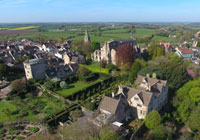 Stunning new aerial film capturing the beautiful county of Wiltshire has just been launched on www.visitwiltshire.co.uk/videos
Coverage has been received here here here and here
For the first time visitors to Wiltshire are able to get a bird's eye view of the county's breathtaking countryside and iconic views, including the World Heritage Site of Stonehenge and Avebury.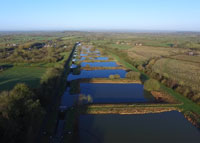 The new film entitled 'What view did you wake up to this morning?' is the first of a three part series which incorporates Wiltshire's Timeless branding and aligns with VisitBritain's Countryside is GREAT campaign. It is available across YouTube and social media. Since it launched on Wednesday 13 July the new video has received over 35k views on Facebook and 747 views on YouTube.
Please share on social channels and add to your own website to help showcase our wonderful county (if you are unsure of how to do this, just email Emma ).
Together the three Timeless videos have received over 112k views to date. Do take a look at them all here and please feel free to add a link to them into any communications with your guests.
One of the benefits of being a Gold Partner is the opportunity to include a video on your own entry on the VisitWiltshire website. If you haven't already done so and you have a video you would like to add, please email Emma with the YouTube URL.
E-Newsletters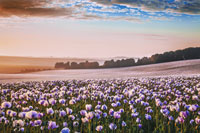 The following e-newsletter has been sent out to consumers since the last marketing update:
Plan some family adventures in Wiltshire - Win a Salisbury City Break
The VisitWiltshire database now stands at over 70k names... and everyone who has signed up is interested in Wiltshire! If you would like your business to feature in one of our regular e-newsletters we can include you for just £110. Contact Fiona for more information
Keep us in the Loop
We are always looking for fresh, new, inspiring content, so please keep us up to date with all your news. Please email Emma with the details.
---
Travel Trade
Advertising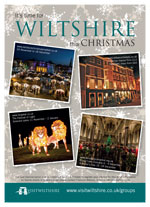 A full page Christmas advertisement has been booked in the July/August editions of Group Travel Organiser, Group Travel World and Coach Tours UK.
Editorial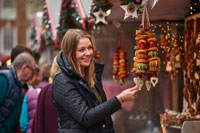 Christmas editorial has been issued individually to select trade media contacts, as well as to more general trade media contacts including VisitBritain and VisitEngland.
Fam Visit
A trade fam visit is being organised to run on 2 - 4 October with an opportunity for all partners to 'meet the trade' at one to one meetings.
Travel Trade Strategy
The 2017 trade strategy is being finalised with the travel trade group for action later this year and next.
Travel Trade Package
VisitWiltshire has a Travel Trade Package for those interested in targeting the groups/travel trade market. Three levels of participation are available – please contact Florence for further details.
---
Publications
Advertising in our 2017 Visitor Guide and Visitor Map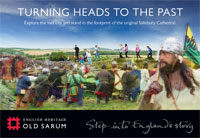 There is still time to book display advertising and/or standard entries in our 2017 Visitor Guide and Visitor Map – the booking deadline is Friday 29 July. You can advertise in one… or the other… or even both, thereby reaching more people and increasing your brand awareness. Details can be found on the Marketing Opportunities leaflet. As space is limited we recommend you apply as soon as possible in order to avoid disappointment - just email Jenny with details of what you would like and she will reserve the space for you.
2017 Events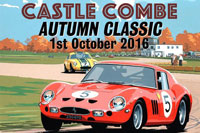 Two of our 2017 printed publications – the Time for Wiltshire Visitor Guide and the Group Visits & Travel Trade Guide – will feature an events calendar. In order to generate breadth and depth of events across the whole of the county, we would like to invite attraction and town partners to submit up to 6 events for possible inclusion in it. (Whilst we will do our best to include something from everyone, as space is limited we reserve the right to feature those events that are of most interest to visitors to Wiltshire.) Ideally we need both the name of the event and the exact 2017 date(s) please, but if this is not possible we can accept the name of the event and the month in which it takes place. The deadline for submission of events is Wednesday 31 August - please email details to Jenny.
Core Publications 2016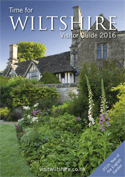 Our three main publications for 2016 – the Time for Wiltshire Visitor Guide, Time for Wiltshire Visitor Map and Group Visits & Travel Trade Guide – are available to download from the VisitWiltshire website here. If you would like to receive a hard copy, please email Jenny with details of which one(s) you would like.
If you would like to order bulk supplies of our 2016 Visitor Guide and/or Visitor Map, please contact either of the following companies who will be able to deliver them to you – there is no charge for this service as the distribution is paid for by VisitWiltshire:
Take One Media: Dominic.Tancock@takeonemedia.co.uk
Places to Go: placestogo@btconnect.com
---
Photo Competition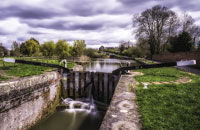 Our 2016 Photo Competition continues to attract a lot of attention and we have been very impressed by the high standard of entries received so far. This year each entrant can send in up to five images per calendar month and as the summer progresses there should be plenty of inspiration for keen photographers around the county, so we look forward to receiving some lovely images for July. If you or your guests would like to enter, full details can be found on the competitions page of our website.
We continue to receive some excellent PR coverage which can be seen here, here and here
---
Marketing Services
Do you need any help with marketing services - such as leaflet production, photography, social media or travel trade activity? If so, please contact Fiona for more information.
---