Marketing Update June 2016

---
Photo Competition: Entries for June now welcome!
Advertising: Late spring campaign off to a strong start
PR: VisitWiltshire's PR activity achieves a reach of over 37 million for the year to date
Website and Digital: VisitWiltshire database tops 66k consumers
Travel Trade: Excellent PR coverage for Wiltshire towns in GTO magazine
Publications: Bookings for display advertising in 2017 print now being taken
Marketing Services: Let us know if we can help in any way!
---
Photo Competition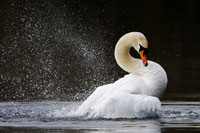 Our 2016 Photo Competition has got off to a fantastic start and we have been very impressed by the high standard of entries submitted so far. This year each entrant can send in up to five images per calendar month and as we head into June there should be plenty of inspiration for keen photographers around the county, so we look forward to receiving some more lovely images over the next few weeks. If you or your guests would like to enter, full details can be found on the competitions page of our website.

We continue to receive some excellent PR coverage which can be seen here here here and here
---
Advertising
Late Spring Campaign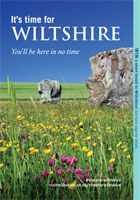 Targeting Mature Mainstreams and Experience Seekers within a two-hour drive of Wiltshire, our late spring campaign launched towards the end of last month.
Campaign activity includes 150,000 copies of an inspirational foldout mailer distributed to geo-targeted areas via The Telegraph and Daily Mail newspapers and we have already had over 3,000 entries to the competition promoted within it.
Between 19 and 31 May, the pay-per-click accommodation campaign secured 2,141 website visitors, generating a click through rate of 3.4%. Strong performing advert groups included Holiday Cottages, Longleat, Camping & Caravanning, B&B, Stonehenge, and Farm Stay, with visitor quality typically very high.

The performance of the spring campaign social media activity also got off to a very strong start. Response rates to Facebook advertising - particularly video – were extremely good and yielded both a large amount of brand exposure and website traffic, while Instagram provided a large amount of brand exposure via impressions and helped to promote the Visit Wiltshire photo competition.
---
PR
So far this year, VisitWiltshire's PR activity has achieved a reach of over 37 million people.
Digital Coverage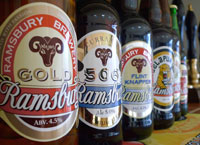 Our Father's Day press release was picked up by Index Wiltshire and the Sunday Mirror have been in touch about featuring Ramsbury Brewery in a Father's Day feature on Sunday 19 June.
Press Releases
Press releases issued since our last Marketing Update include:
VisitWiltshire introduces new translated website content in 5 languages to increase its international appeal
Top 10 Ideas for Father's Day in Wiltshire
Press Visits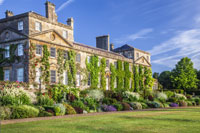 Andy Egbert from 'Frau im Spiegel Royal" (a German magazine with a circulation of 273k) visited Bowood for 4 nights last month and recorded an interview with Lord Landsdowne.

Coverage of a visit to Wiltshire by Senior Times journalist Lorna Hogg was received both in print and online
Blogger Visits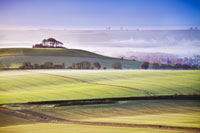 Blogger Rosana McPhee returned to Wiltshire last month on an itinerary covering the Vale of Pewsey, Malmesbury, Castle Combe, Hindon, Stourhead and Salisbury – read her blog here

A big thank you to the partners involved in all of these press and blogger visits for their help.
---
Website and Digital
Social Media
Social media is a great way of optimising and driving traffic to your website, as well as engaging with visitors. VisitWiltshire uses Twitter, Facebook, Instagram, Google Plus, You Tube and LinkedIn.
Now that the refresh of our website has been completed, Gold partners are able to feature their Twitter and Facebook feeds on their own entries – please contact Emma for more details.
Twitter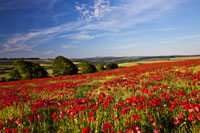 • We now have 18k followers
• Tweet impressions for May were 421k; so far this month our tweet impressions stand at 71.7k
• Top tweets over the last few weeks have included one of Jurys Inn with over 5k impressions and one of poppies on the Marlborough Downs seen by over 3k people
• National Express tweeted about our 'Quirky Places of Wiltshire' blog to their 43.5k followers
Facebook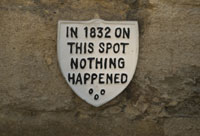 • We now have over 10k likes
• Our most popular posts in the last few weeks have included one of a quirky sign in Cricklade which reached over 13k people and had 91 shares, several comments and over 260 likes; one of poppies on the Marlborough Downs seen by just under 7k people; a photo of the West Wiltshire Downs which reached over 6k people; a photo of Silbury Hill seen by just over 5.5k people and another of George the Explorer's Stonehenge photos which was seen by over 4k people
Instagram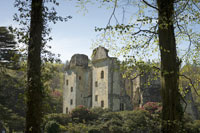 • We currently have 3,438 followers
• Top post this week is a repost of a picture taken at Lacock
• Our Old Wardour Castle Instameet takes place on 18 June
• Two further Instameets – at Wiltshire Museum and Larmer Tree – are planned for September

VisitWiltshire Website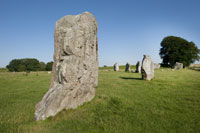 We received over 97k unique visits to our website during May
Top referrers for May included: Twitter, VisitSouthWest, Facebook and English Heritage
Top content pages (excluding the main Home page) included: What's On, Things to Do, Events, Competitions and Bank Holiday Ideas
Top product pages included: Bowood House & Gardens, Avebury, Stourhead, Chippenham and Castle Combe
Blogs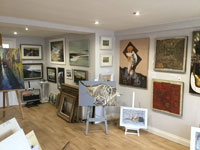 Blogs added to our website since May's Marketing Update include:
Exploring the pretty village of Ramsbury
An arty stroll around Pewsey
Quirky Signs of Wiltshire
Concorde, an Aircraft Carrier and More at Fleet Air Arm Museum
Top 10 Ideas for Father's Day in Wiltshire
Tractor Ted's Little Farm Part 2
Apps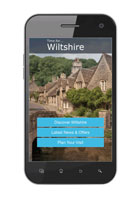 All our partners have an entry on the Wiltshire App, giving visitors and potential visitors an additional platform to find your business. The apps can be downloaded for FREE as follows:
Wiltshire: Apple and Google Play
Salisbury: Apple and Google Play
To encourage your visitors to download and use the apps it would be great if you could include details of how to do this on all your communications - eg websites, confirmation emails etc.
As at the end of May the two Apps had received 14,591 downloads between them (including downloads via tablets).

Both Apps have been refreshed, featuring a slightly different look, and both now offer geo-fencing notifications - if you would like more information on this, please email Emma.
Videos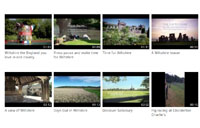 Our three Timeless-themed videos are available across three channels: YouTube, Facebook and Pre-roll. Together they have received almost 108k views. Do take a look at them here and please feel free to add a link to them into any communications with your guests.
One of the benefits of being a Gold Partner is the opportunity to include a video on your own entry on the VisitWiltshire website. If you haven't already done so and you have a video you would like to add, please email Emma with the YouTube URL.
E-Newsletters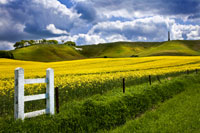 The following e-newsletters have been sent out to consumers since the last marketing update:
Celebrate the arrival of summer in Wiltshire! Enter our photo competition
What view did you wake up to this morning? Win some Wiltshire breaks - this was our campaign e-newsletter which received an open rate of 12.8% and a click through rate of 2.5%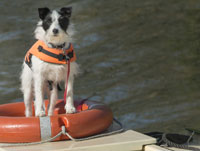 The VisitWiltshire database now stands at over 66,000 names... and everyone who has signed up is interested in Wiltshire! If you would like your business to feature in one of our regular e-newsletters we can include you for just £110. Contact Fiona for more information
Keep us in the Loop
We are always looking for fresh, new, inspiring content, so please keep us up to date with all your news. Please email Emma with the details.
---
Travel Trade
2016 Group Travel Awards
The VisitWiltshire was a finalist in the 2016 Group Travel Awards, in the 'Best Information Product for Groups' category. (The winner was the National Trust.)
Digital Coverage
Travel GBI have recently picked up the joint press release regarding our work on the South West Tourism Growth Fund.
Press Coverage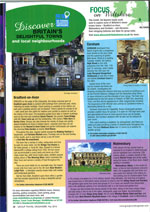 The May edition of GTO magazine included excellent PR coverage of Bradford on Avon, Corsham and Malmesbury in their Delightful Towns feature.
While the April/May edition of Group Travel Today featured a full page biography of our very own Travel Trade Manager, Florence Wallace.

Travel Trade Package
VisitWiltshire has a Travel Trade Package for those interested in targeting the groups/travel trade market. Three levels of participation are available – please contact Florence for further details.
---
Publications
Advertising in our 2017 Visitor Guide and Visitor Map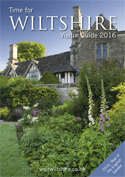 We are now taking bookings for display advertising and standard entries in our 2017 Visitor Guide and Visitor Map. You can advertise in one… or the other… or even both, thereby reaching more people and increasing your brand awareness. Details can be found on the Marketing Opportunities leaflet. As space is limited so we recommend you apply as soon as possible in order to avoid disappointment.
Group Visits & Travel Trade Guide 2017/2018
Work is progressing on our 2017/2018 Group Visits & Travel Trade Guide. Information forms were due back by the end of May, but if you would like to be included and haven't yet returned your form to Jenny, please do so as soon as possible.
Core Publications 2016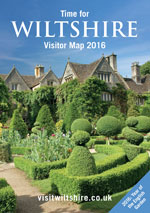 Our three main publications for 2016 – the Time for Wiltshire Visitor Guide, Time for Wiltshire Visitor Map and Group Visits & Travel Trade Guide – are available to download from the VisitWiltshire website here. If you would like to receive a hard copy, please email Jenny with details of which one(s) you would like.
If you would like to order bulk supplies of our 2016 Visitor Guide and/or Visitor Map, please contact either of the following companies who will be able to deliver them to you – there is no charge for this service as the distribution is paid for by VisitWiltshire:
Take One Media: Dominic.Tancock@takeonemedia.co.uk
Places to Go: placestogo@btconnect.com
---
Marketing Services
Do you need any help with marketing services - such as leaflet production, photography, social media or travel trade activity? If so, please contact Fiona for more information.
---