Marketing Update May 2016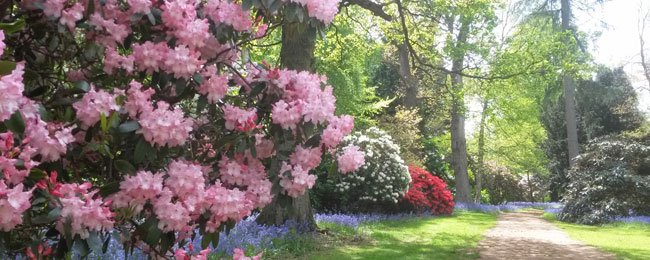 Photo Competition: Remember to submit your entries for May
Advertising: Late spring campaign launches this month
PR: South West England firmly on the map for international visitors
Website and Digital: VisitWiltshire followed by over 30k people on social media
Travel Trade: 'Great for Groups' exhibition a resounding success
Publications: Get ahead of the game - return your 2017/2018 Groups Guide form today
---
Photo Competition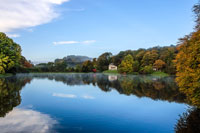 Our 2016 Photo Competition has now launched and runs until Friday 30 September 2016, in partnership with Salisbury Journal and other Newsquest titles. There are some great prizes on offer, and this year entrants can maximise their chance of success by submitting more images than ever before. For full details, an entry form and T&Cs, see the competitions page on our website.
Coverage so far can be found here, here , here and here.
---
Advertising
Late Spring Campaign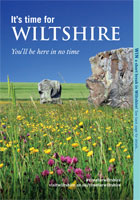 Targeting Mature Mainstreams and Experience Seekers within a two-hour drive of Wiltshire, our late spring campaign launches towards the end of this month. Under the heading 'It's time for Wiltshire, you'll be here in no time' the campaign will raise awareness of Wiltshire as an ideal short break destination and focus on driving people to visit the website. The objectives are to attract more staying visitors and increase their dwell time; build awareness of the high quality and wide offering of our products; and generate an additional £1.2 million in visitor spend.
Campaign activity includes 150,000 copies of an inspirational foldout mailer distributed to geo-targeted areas via The Telegraph and Daily Mail newspapers; an e-newsletter to over 64,000 names; a dedicated landing page on visitwiltshire.co.uk; a link to partners' events and special offers; a social media campaign including Facebook carousel adverts; digital display advertising; channels via VisitEngland and VisitBritain; pre-roll advertising using the 'It's Time for Wiltshire' video; themed blogs; an integrated Facebook video and an Instagram Competition.
---
PR
So far this year, VisitWiltshire's PR activity has achieved a reach of over 32 million people.
Digital Coverage
See here for online coverage of the Top Six Places to see Wiltshire's Spring Colours... and here for inclusion of Salisbury in Britain's 20 best cities.
Press Releases
Press releases issued since our last Marketing Update include:
South West England put firmly on the map for international visitors
Ten Great May Bank Holiday and Half Term Days Out
Blogger Visits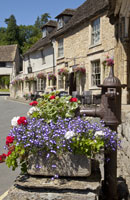 American blogger Lauren (bonvoyagelauren.com) has written a further blog focusing on her visit to Castle Combe, as part of a wider tour around Wiltshire with Heritage Holidays:
Blogger Rosana McPhee returned to Wiltshire at the start of this month on an itinerary covering the Vale of Pewsey, Malmesbury, Castle Combe, Hindon, Stourhead and Salisbury - we expect her coverage shortly.
Blogger Laura Lynch of Savored Journeys has written a number of blogs reflecting her time in Wiltshire as part of the South West Tourism Growth Fund activity:
http://www.savoredjourneys.com/2016/04/four-remarkable-hotels-south-west-england/
http://www.savoredjourneys.com/2016/04/lucknam-park-hotel-restaurant/
http://www.savoredjourneys.com/2016/04/manor-house-hotel/
http://www.savoredjourneys.com/2016/03/visiting-stonehenge/
http://www.savoredjourneys.com/2016/04/afternoon-tea-england/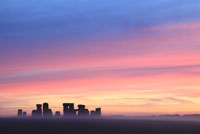 George the Explorer paid a recent visit to Stonehenge at dawn – view his photos here
A big thank you to the partners involved in all of these visits for their help!
---
Website and Digital
Social Media
Social media is a great way of optimising and driving traffic to your website, as well as engaging with visitors. VisitWiltshire uses Twitter, Facebook, Instagram, Google Plus, You Tube and LinkedIn.
Now that the refresh of our website has been completed, Gold partners are able to feature their Twitter and Facebook feeds on their own entries - please contact Emma for more details.
Twitter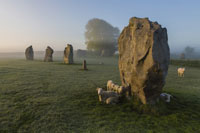 • We now have 17.8k followers
• Tweet impressions for April totalled 409k
• Top tweets in the month have included: Jake Turner's Avebury picture with just under 12k impressions; one on #WorldHeritageDay which was seen by just under 4k people; one of the Cotswold Water Park (with a link to our blog) with over 1.8k impressions
• We were also mentioned in a tweet from National Express

Facebook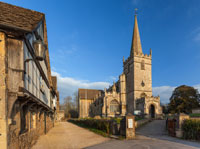 • We now have almost 9.6k followers
• Popular posts in the last month have included: one of Cherhill White Horse with an outstanding reach of over 30k people; one on Lacock, seen by over 6k people; our blog on top places for spring colours, with a reach of over 6.7k people; the Abbey House Gardens blog with a reach of just under 3.5k people; our new Polo video which reached 2,719 people
Instagram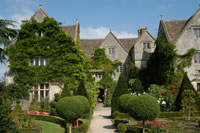 • We now have 3.1k followers
• Over the last few weeks we have run two successful Instameets at Bowood and Stourhead
• Top posts in the last month have included: one of Westbury White Horse with 165 likes; one of George the Explorer's photos of Stonehenge with 161 likes; one of Abbey House Gardens which received 168 likes; a picture of Castle Combe that blogger Bonvoyagelauren took with 137 likes
• A short video of a barge passing Crofton Beam Engines has been viewed by over 300 people
• Use of our #timeforwiltshire hashtag continues to grow
VisitWiltshire Website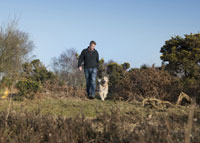 91k unique visits to our website were received during April.
Top referrers for April included: twitter.co.uk, visitsouthwest.co.uk, facebook.com and wiltshire.gov.uk

Top content pages (excluding the main Home page) included: What's On, Things to Do, Walking, Bank Holiday Ideas and Events

Top product pages included: Downton Cuckoo Fair, Bowood House & Gardens, Avebury, Stourhead and Chippenham
Blogs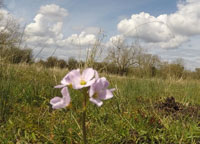 Blogs added to our website since April's Marketing Update include:
Stourhead and King Alfred's Tower
Tractor Ted's Farm at Bowood House
Discovering Gluten Free can be tasty
What's it like to play polo?
Exploring Cricklade
In search of wildflowers in north Wiltshire
100,000 reasons to visit Malmesbury
Iford Manor – an amateur photographer's playground
Take your dog on holiday this spring
Apps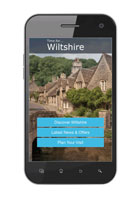 Our apps continue to perform well. All our partners have an entry on the Wiltshire App, giving visitors and potential visitors an additional platform to find your business. The apps can be downloaded for FREE as follows:
Wiltshire: Apple and Google play
Salisbury: Apple and Google play
As at the end of April the two Apps had received 14,473 downloads between them (including downloads via tablets).
Both Apps have been refreshed, featuring a slightly different look, and both now offer geo-fencing notifications - if you would like more information on this, please email Emma.
Videos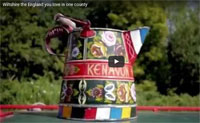 Our three Timeless-themed videos are available across three channels: YouTube, Facebook and Pre-roll. Together they have received almost 99.5k views. Do take a look at them here and please feel free to add a link to them into any communications with your guests.
One of the benefits of being a Gold Partner is the opportunity to include a video on your own entry on the VisitWiltshire website. If you haven't already done so and you have a video you would like to add, please email Emma with the YouTube URL.
E-Newsletters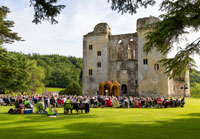 The following e-newsletter has been sent out to consumers since the last marketing update:
Festival season kicks off in Wiltshire
The VisitWiltshire database now stands at over 64,000 names... and everyone who has signed up is interested in Wiltshire! If you would like your business to feature in one of our regular e-newsletters we can include you for just £110. Contact Fiona for more information
Keep us in the Loop
We are always looking for fresh, new, inspiring content, so please keep us up to date with all your news. Please email Emma with the details.
---
Travel Trade
2016 Group Travel Awards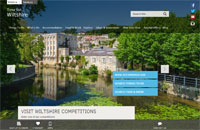 The VisitWiltshire website has been shortlisted in the 2016 Group Travel Awards, in the 'Best Information Product for Groups' category. The winner will be announced at a gala event on Friday 3 June. GTO Magazine included coverage of this in their April edition.

Fam Visits
German journalists visited Stonehenge at the end of April as part of the South West Tourism Growth Fund activity.

Exhibitions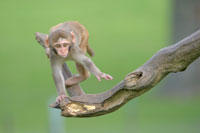 At the end of last month VisitWiltshire attended the 'Great for Groups' exhibition at Kempton Park with stand partners Salisbury Cathedral, Salisbury, Bowood, Arundells, Longleat, Bradford on Avon, Wiltshire & Salisbury Museums, Old Sarum Hotels, Wadworth Brewery and The Stonehenge Inn. A whole host of other businesses in Wiltshire were also represented. Our competition received a great response, with Wiltshire's literature literally flying off the stand!
Travel Trade Package
VisitWiltshire has a Travel Trade Package for those interested in targeting the groups/travel trade market. Three levels of participation are available – please contact Florence for further details.
---
Publications
Group Visits & Travel Trade Guide 2017/2018
Work has now started on our next Group Visits & Travel Trade Guide - if you would like to be included for 2017/2018 please complete and return this form to Jenny by Friday 27 May.
Partners' Familiarisation Passport 2016
Copies of the 2016 VisitWiltshire Familiarisation Passport were sent out to all Partners in time for Easter. As well as more offers than ever before, the 2016 Passport provides record potential savings, with total discounts worth over £1,000 at attractions and other businesses around the county.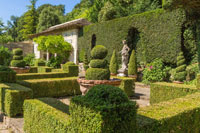 Although the format has changed for 2016, the overall scheme works in much the same way as before. This year the names of the attractions and businesses taking part are listed inside the printed Passport, with details of their offers, terms and conditions etc available to download from our website.

We would love to hear about how you use your Passport, so don't forget to send us your pictures and share your experience on Facebook and Twitter using #timeforwiltshire!
A limited number of additional printed Passports are available for Partners who have included an offer within the Passport to use for training purposes, or for Partners with large numbers of staff to share amongst them – please email Jenny.
Core Publications 2016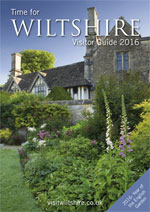 Our three main publications for 2016 – the Time for Wiltshire Visitor Guide, Time for Wiltshire Visitor Map and Group Visits & Travel Trade Guide – are available to download from the VisitWiltshire website. If you would like to receive a hard copy, please email Jenny with details of which one(s) you would like.
If you would like to order bulk supplies of our 2016 Visitor Guide and/or Visitor Map, please contact either of the following companies who will be able to deliver them to you – there is no charge for this service as the distribution is paid for by VisitWiltshire:
Take One Media: Dominic.Tancock@takeonemedia.co.uk
Places to Go: placestogo@btconnect.com
---