Marketing Update September 2016

Publications: Last chance to feature in the 2017 Visitor Guide and Map
Wiltshire Association of Visitor Attractions: Next meeting Thursday 15 September
Photo Competition: Final call for entries - competition closes end September
Advertising: Autumn marketing campaign launches this month
PR: Great coverage for the first of our towns press releases
Website & Digital: New blogs highlight cocktails, kings and more
Travel Trade: Forthcoming autumn familiarisation visit proving popular
Marketing Services: Can we help you with leaflet production, photography, social media or travel trade activity?
---
Publications
Advertising in our 2017 Visitor Guide and Visitor Map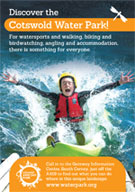 The booking deadline for display advertising and/or standard entries in our 2017 Visitor Guide and Visitor Map has now passed. However, we do have just a few slots left in each guide so if you would like to make a last minute booking contact Jenny or Vicky for details of what is available.
2017 Events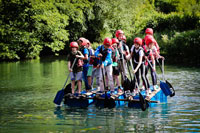 Our 2017 Visitor Guide and Travel Trade Guide will both feature an events calendar. In order to generate breadth and depth of events across the county, attraction and town partners are invited to submit up to 6 events for possible inclusion. (Whilst we will do our best to include something from everyone, as space is limited we reserve the right to feature those events that are of most interest to visitors to Wiltshire.) Ideally we need both the name of the event and the exact 2017 date(s) please, but if this is not possible we can accept the name of the event and the month in which it takes place. In order to give your attraction/town the best chance of being included, please submit your events to Jenny by Monday 19 September.
---
Wiltshire Association of Visitor Attractions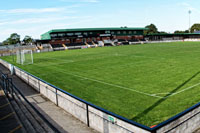 The next meeting of the Wiltshire Association of Visitor Attractions (WAVA) will take place from 2-4pm on Thursday 15 September at Salisbury Football Club. We have a full agenda with two interesting speakers giving updates on their work - Caroline Marcus, Project Director from Kids In Museums and Sarah Davies and Jeff Smith from the new Royal Artillery Museum on Salisbury Plain.
The aims of the group are to:
• Share ideas, tips and best practice
• Communicate market intelligence and business trends
• Generate opportunities for cross promotion amongst attractions, including special offers
• Enable collaboration on projects of joint interest, such as videos and photoshoots
• Work together to give visitors reasons to explore outside London
If you have not received details of the next meeting, but would be interested in attending, please contact Fiona.
---
Photo Competition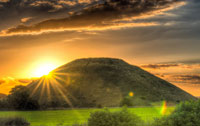 Our photo competition draws to a close at the end of this month, but there is still time for you or your guests to send in some lovely autumn images - full details of how to do this can be found on the competitions page of our website here.

Over the last four months we have received some excellent PR coverage for the competition – some of the latest can be seen here, here , here and here
---
Advertising
Autumn Marketing Campaign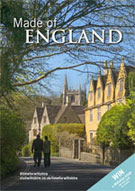 This year's Autumn Campaign, launching later this month, targets the UK short-break market, raising awareness of Wiltshire as an ideal destination. The campaign focuses on driving people to visit the website and results will be measured with specific key performance indicators.
Campaign objectives are to attract more staying visitors, increase their dwell time and build awareness of the high quality and wide offering of our products. Using information from our Destination Management Plan we are targeting Mature Mainstreams and Experience Seekers within a two-hour drive time of Wiltshire.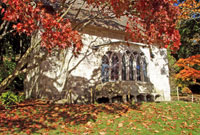 Campaign activity includes lead generation with an e-newsletter to over 200,000 ; a VisitWiltshire e-newsletter to over 70,000 names; a dedicated landing page on visitwiltshire.co.uk; a social media campaign including Facebook carousel adverts; digital display advertising; channels via VisitEngland and VisitBritain; pre-roll advertising; themed blogs; integrated Facebook video and an Instagram Competition.

Keep an eye out in our next partners' e-newsletter for an update on how it is going.
---
PR
Press Releases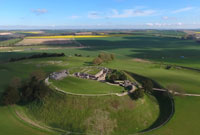 The following press release was issued to coincide with the launch of our new video:
New Bird's Eye View of Wiltshire From the Air

Work is progressing on a series of town press releases we are writing to feature in our new 2017 press pack – the first of these was Melksham which has received some excellent coverage here; others are to follow shortly.
Editorial
Coverage of Wiltshire joining the list of England's Heritage Cities can be seen here.
Press Coverage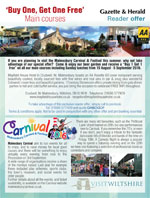 VisitWiltshire has been working with the Wiltshire Times and Gazette & Herald on a series of reader offers featuring our partners. The first includes the Best Western Mayfield House Hotel at Crudwell near Malmesbury; the second will focus on Castle Combe.
Press Visits
We had a Swedish press visit on 4 September - 7 September. They stayed at Wyndham Park Lodge and Manor Farm, Avebury. As part of their visit they went on a tour of Stonehenege with Oldbury Tours and they also visited Wiltshire Museum and Avebury Stone Circle.
Bloggers
Coverage of blogger Penny Zibula's visit to Wiltshire can be found here.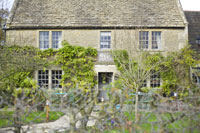 Blogger Becky Fixel will be visiting Wiltshire from 22-25 September on a pan-Wiltshire itinerary, staying at Rollestone Manor and The Pear Tree Inn at Whitley.
As always, a big thank you to the partners involved in all of the above for their help.
---
Website and Digital
Social Media
Social media is a great way of optimising and driving traffic to your website, as well as engaging with visitors. VisitWiltshire uses Twitter, Facebook, Instagram, Google Plus, You Tube and LinkedIn.
Gold partners are able to feature their Twitter and Facebook feeds on their own entries – please contact Emma for more details.
Twitter
We have jsut under 19,000 followers. For August our tweet impressions were 359k with our top tweet being about Countryfile comeing from Stonehenge with just over 12k impressions.
Facebook
We have just over 11,500 likes now. One of our popular posts was about Capability Brown's 300th birthday which was seen by 6,483 people.
Instagram
We have 4,284 followers. One ofour top photos includes a photo of Avebury Stone Circle which had 233 likes. We have started doing Instagram stories, last week we did one on Roly's Fudge Pantry whihc was seen by over 200 people. Our next Instameet is this week Saturday 10 September and is being held in Devizes with a visit to The Wiltshire Museumn and Wadworth.
VisitWiltshire Website
We received over 112,574 unique visits to our website during August which was 8% up on 2015.
Top referrers for August included: Facebook, Twitter and VisitSouthwest.co.uk.
Top content pages (excluding the main Home page) included: What's on, Things to Do and Events.
Top product pages included: Christmas Festival of Lights, Bowood House and Gardens and Swindon.
VisitSalisbury Website
We received over 25,500 unique visitors to the Salisbury site during August (this figure is included in the unique visits above)
Top referrers for August included: Facebook, duckduckgo.com and lastminute.com
Top content pages (excluding the main Home page) included:What's on, Things to do and Shopping.
Top product pages included: Salisbury Charter Market, Salisbury Cathedral and Salisbury Christmas market.
Blogs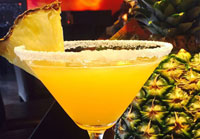 The following blogs have been added to our website since the last marketing update:
Ten reasons to visit Wiltshire in October
Discovering Mere's hidden heritge
Unveiling Hidden Gems in the Wiltshire Village of Edington
A Spotlight On... David Woollatt, Boscombe Down Aviation Collection
The Ultimate Wiltshire Bucket List
Shaken Not Stirred - Top Cocktail Spots in Wiltshire
Celebrations Fit for a King at Longleat
Top Places to Stay With Fantastic Views
Trowbridge Arts, Parks and Villages

Apps
All our partners have an entry on the Wiltshire App, giving visitors and potential visitors an additional platform to find your business. The apps can be downloaded for FREE as follows:
Wiltshire: Apple and Google Play
Salisbury: Apple and Google Play
As at the end of August the Apps had received over 15,300 views between them.
To encourage your visitors to download and use the apps it would be great if you could include details of how to do this on all your communications - eg websites, confirmation emails etc.
Both Apps have been refreshed, featuring a slightly different look, and both now offer geo-fencing notifications - if you would like more information on this, please email Emma.
Videos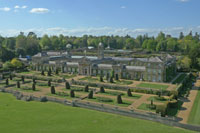 Stunning new aerial film capturing the beautiful county of Wiltshire was launched in July on www.visitwiltshire.co.uk/videos
It has generated some excellent national PR coverage, including on the BBC website and Facebook page.
The film entitled 'What view did you wake up to this morning?' is the first of a three part series which incorporates Wiltshire's Timeless branding and aligns with VisitBritain's Countryside is GREAT campaign. It is available across YouTube and social media. Since it launched in mid-July it has received over 165.5k views, with an estimated reach of over 673k people.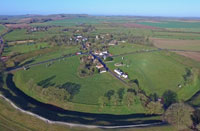 The second video in the series will launch in time to coincide with our autumn advertising campaign. Both videos give visitors to Wiltshire a bird's eye view of the county's breathtaking countryside and iconic views, including the World Heritage Site of Stonehenge and Avebury.
Please share on social channels and add to your own website to help showcase our wonderful county (if you are unsure of how to do this, just email Emma).
Together our three Timeless videos have received over 113k views to date. Do take a look at them all here and please feel free to add a link to them into any communications with your guests.
One of the benefits of being a Gold Partner is the opportunity to include a video on your own entry on the VisitWiltshire website. If you haven't already done so and you have a video you would like to add, please email Emma with the YouTube URL.
E-Newsletters
The following e-newsletter has been sent out to consumers since the last marketing update:
10 Reasons to Visit Wiltshire this September
The VisitWiltshire database now stands at over 71,000 names... and everyone who has signed up is interested in Wiltshire! If you would like your business to feature in one of our regular e-newsletters we can include you for just £110. Contact Fiona for more information
Keep us in the Loop
We are always looking for fresh, new, inspiring content, so please keep us up to date with all your news. Please email Emma with the details.
---
Travel Trade
Advertising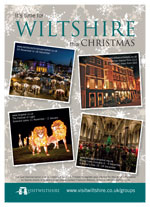 A full page Christmas advertisement has featured in the July/August editions of Group Travel Organiser, Group Travel World and Coach Tours UK.
Editorial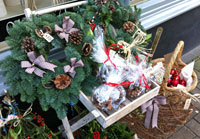 Christmas editorial has been issued individually to select trade media contacts, as well as to more general trade media contacts including VisitBritain and VisitEngland.
Fam Visits
The forthcoming familiarisation visit on 2 - 4 October, for group travel organisers, coach/tour operators and trade press is proving popular. We have recieved interest from many wholesalers who are keen to broaden their product knowledge about Wiltshire and for the first time we can offer them Wiltshire under one roof. We have received huge support from partners to attend our meeting and exhibition where buyers can meet suppliers at Marlborough College. The draft itinerary can be seen here. Editorial coverage has been received in Group Leisure here.
Travel Trade Strategy
The 2017 trade strategy has now been finalised in conjunction with the Travel Trade Group for action later this year and next. If you require a copy please contact Florence.
Travel Trade Package
VisitWiltshire has a Travel Trade Package for those interested in targeting the groups/travel trade market. Three levels of participation are available – please contact Florence for further details.
---
Marketing Services
Do you need any help with marketing services - such as leaflet production, photography, social media or travel trade activity? If so, please contact Fiona for more information.