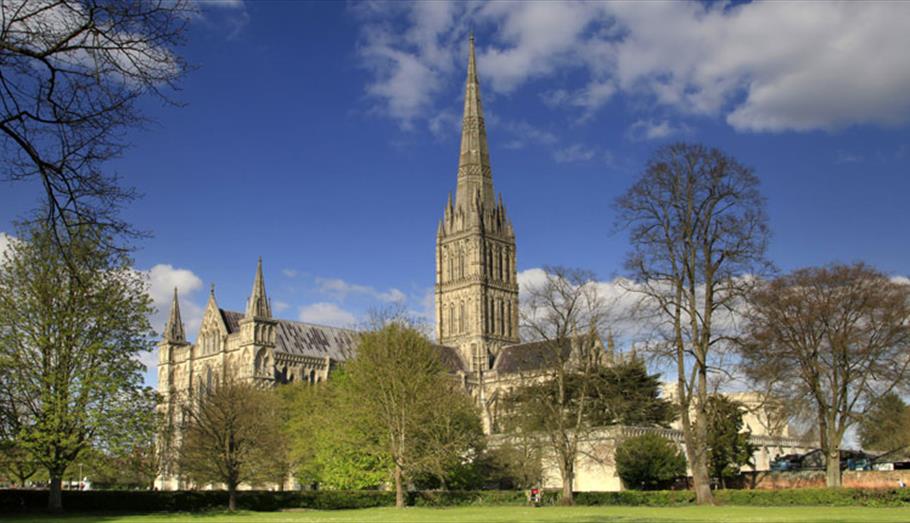 Take a Virtual Trip to Salisbury
If you're stuck inside and dreaming of a fantastic UK city break - let us show you the delights of Salisbury from afar! If you can't come to Salisbury, we'll bring Salisbury to you. Join us for a virtual tour of some of the delights of our original, traditional city...
Standing in the heart of Salisbury is Salisbury Cathedral, a beacon which has been inspiring people for 800 years. The Cathedral are now regularly live-streaming their church services so that you can participate from home.
A short drive from Salisbury is the iconic stone circle at Stonehenge. An endless source of fascination and inspiration, Stonehenge is the best-know prehistoric monument in Europe. Watch the sun rise and set amongst the stones on the Stonehenge Skyscape website.
Housed in the medieval King's House in Salisbury's glorious Cathedral Close, Salisbury Museum boasts fantastic collections and exhibitions, including one of Europe's most extensive collections of Stonehenge and prehistoric artefacts. The museum have created a virtual tour of their summer exhibition, Albert Goodwin: Visionary Landscapes which you can watch online during their closure.
Salisbury Escape Rooms have launched a new Escape Room game that you can play at home; Sector X - The B.R.U.C.E. Project. Part two is now available here!