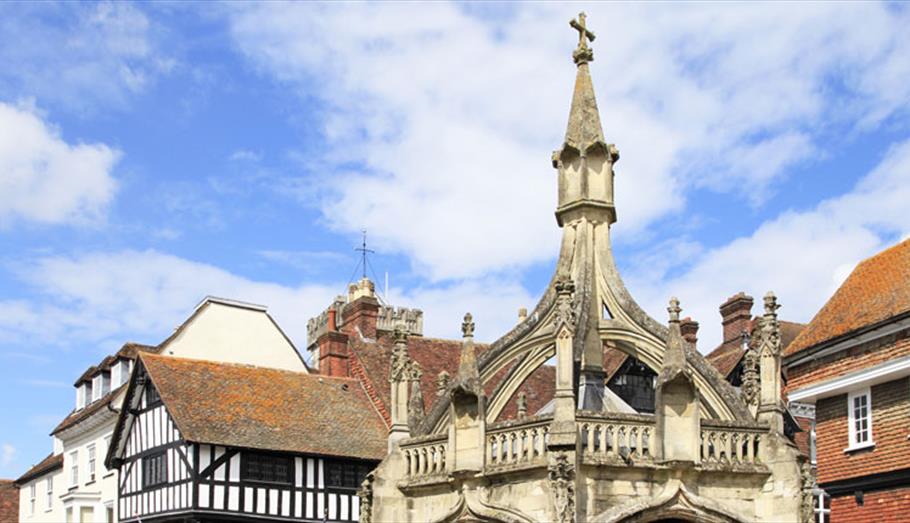 Landmarks in Salisbury
One of the most notable landmarks in Salisbury is of course, Salisbury Cathedral. Approach the city from any direction and you will probably see the impressive spire! However, there are many other landmarks in and around the Salisbury area which are also worth noting including:

The Guildhall

Facing onto the Guildhall Square and adjacent to the Market Place, The Guildhall dates back to 1795 and houses the city silver collection and Salisbury's Information Centre. It's easily recognised by its pillars.

St Thomas' Church

One of the oldest churches in Salisbury and located in the heart of the city centre. Make sure you visit inside St Thomas' church to see the medieval doom painting and other architectural features.

The Poultry Cross

The Poultry Cross was one of four crosses which once marked the site of the market. It can be found on the corner of Silver Street and Minster Street.

Odeon Cinema

The Odeon Cinema on New Canal was formerly the hall of John Halle and dates from 1594. Not only is the exterior of this cinema pretty different to the norm but the entrance hall is well worth a visit too!

Fisherton Street Clock Tower

The Fisherton Street Clock Tower was once home to the city's lock-up and reminders of this can still be seen at the foot of the tower.

Old Sarum

A massive Iron Age hill fort located two miles north of the city centre now under the care of English Heritage.
Find out more about Salisbury's landmarks
For details of other Salisbury landmarks and for more in-depth history on the sites make a visit to the Salisbury Information Centre where you can buy a self-guided walk around guide to the city for a small charge. Salisbury City Guides also run regular Salisbury City Walks of the city centre where you can learn more about the various landmarks within Salisbury and their interesting history.

Find out more about landmarks further afield in Wiltshire on the VisitWiltshire website.