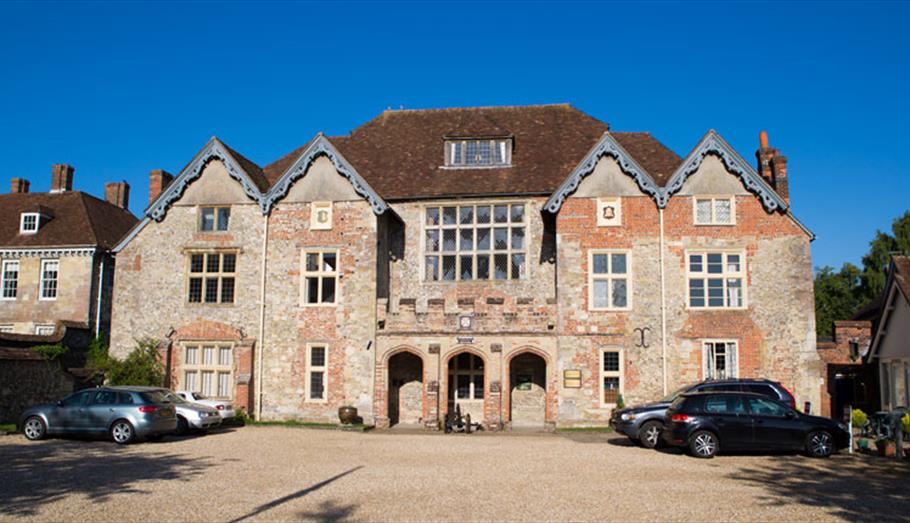 Salisbury Military Itinerary
Both Salisbury and Wiltshire have strong military connections, particularly as Salisbury Plain, a major training ground for the Army is located in the county, approximately ten miles north of the city.
Find out more about our local military connections with our military itinerary:
Start your day at The Rifles Berkshire & Wiltshire Museum within Salisbury's Cathedral Close. This museum showcases the service of men of Berkshire and Wiltshire from 1743 to the present day. Various temporary exhibitions take place here too and there is a charming riverside garden you can explore after checking out all of the exhibitions on display.

After the Rifles, pop along to the Boscombe Down Aviation Collection, near Old Sarum. Here, you can come face-to-face with aviation restoration, climb aboard several aircraft and learn more about the connections the local area has with flight. The collection is held within a military hangar at Old Sarum Airfield, having relocated from Boscombe Down Airfield a few years ago. Guides are on-hand to help tell you about various aircraft here and if you have children with you, they will love the opportunity to be able to touch the majority of the planes and other aircraft found here.

Future developments include a new military attraction, the Royal Artillery Museum locating to Larkhill in Wiltshire – adding to the military activities that you can do in the Salisbury area. Watch this space for more information on this.
Exploring Salisbury Plain further
If you would like to explore Salisbury Plain further – why not consider joining Salisbury Plain Safaris. They can show you the way across this challenging terrain, and know the ins and outs over which routes are permitted, helping you take that stress away. Salisbury Plain Safaris offer 4 x 4 tours of the landscape including one with a military theme. In addition to this, they are now also offering horseback rides which take you onto Salisbury Plain, another great way to see this landscape.
Other military attractions in the area
To the south of Salisbury, on the edge of Blandford Forum, you'll find the Royal Signals Museum set up at Blandford Camp.

Just over the Wiltshire border into Hampshire there's the Army Flying Museum which has recently undergone a major refurbishment.

Further afield, you will also find REME Museum at Lyneham, north Wiltshire and the Fleet Air Arm Museum at Yeovilton, Somerset. The latter housing a full-sized Concorde within one of its hangars.

Tags: Salisbury Military Itinerary, Recommended Salisbury Military Itineraries