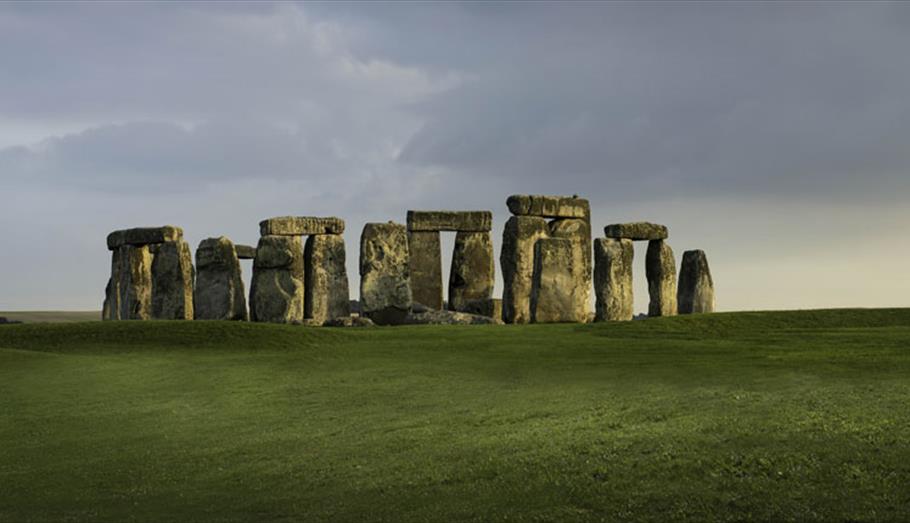 Stonehenge Itinerary
Salisbury, being just ten miles south of Stonehenge, makes an ideal base for exploring the World Heritage Site. Here, we've put together some suggested Stonehenge itineraries to help you make the most of your time.
Stonehenge by bus
An easy option for visitors coming to Salisbury by public transport is to pick up the Stonehenge Tour Bus which picks up passengers from both central Salisbury and the train station. Buy an all-in-one ticket which includes your travel, entry to the stones plus entry to Old Sarum (the original site of Salisbury) and Salisbury Cathedral and Magna Carta.
What's more there is an audio commentary on the bus telling you more about the history of Salisbury and Stonehenge.
Stonehenge and the wider landscape
Travel north of Salisbury to Stonehenge along the A360. Explore the visitor centre and take the bus or walk to the stone circle. Whilst you are here make time to explore the wider landscape. There are walks from the site that take you into the wider area where you cans see burial mounds, the Cursus and approximately two miles away, Woodhenge.

Once you have explored, hop back in your car and head north towards Avebury. Avebury is the lesser-known part of this World Heritage Site but here you can wander freely amongst the stone circles and village.

To gain further knowledge of the Stonehenge and Avebury World Heritage Site we also strongly recommend you visit the Salisbury Museum and the Wiltshire Museum, both of which have newly opened exhibition spaces explaining more about the history and heritage of Stonehenge and featuring objects found within the sites.
Booking a guided tour to Stonehenge
Several tour companies offer guided tours to Stonehenge – some of these include inner circle tours, where you get to go within the stone circle. Find out more about these tours on the Visit Wiltshire website.
Tags: Stonehenge Itinerary, Recommended Stonehenge Itineraries