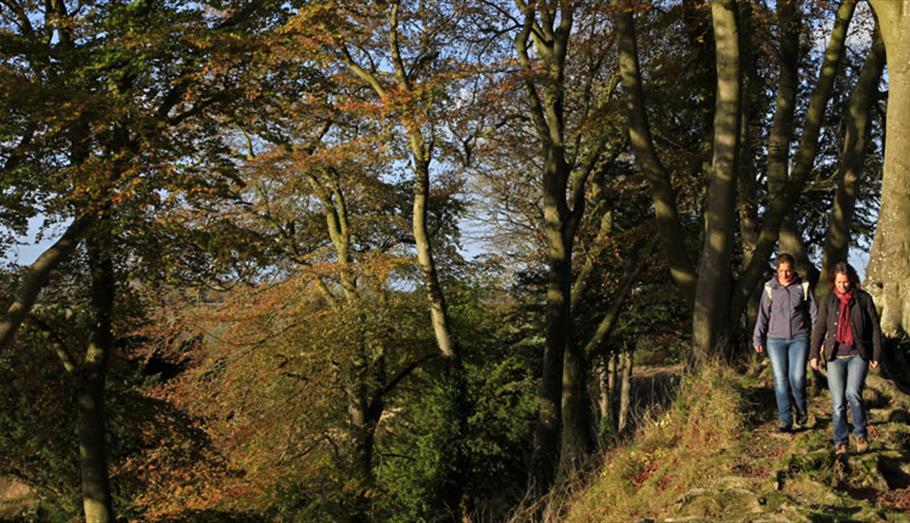 Top 10 Places To Walk in Salisbury
Don your walking boots and use our top ten tips below to explore some of the interesting walks you can do in and around the Salisbury area.

1. Walk to Salisbury's former settlement: Old Sarum
Pick up the river path upstream from behind the Library and follow along the River Avon past Five Rivers Community Campus towards Old Sarum. At Old Sarum you can explore the ruins of the original city of Salisbury with the ruins of the old Cathedral plus there are some spectacular views of the city from the ramparts.

2. Walk along the Town Path
Start this walk in Queen Elizabeth Gardens and walk across a tarmacked path that sits along the water meadows. Spot wildlife along the way and see the location where Constable painted his famous Salisbury scene.

3. The Cathedral Close
For a leisurely stroll head to the Cathedral Close where you will see some of the city's beautiful architecture as well as the Cathedral itself.

4. Walk on the greater Stonehenge landscape
With Durrington Walls, Woodhenge, the Cursus and lots more – enjoy walks on the Stonehenge World Heritage Site. Look out for guided walks of the landscape offered by both the National Trust and English Heritage too.

5. Langford Lakes Nature Reserve
Enjoy a pleasant walk around the tranquil Langford Lakes Nature Reserve. Keen bird watchers will also be in for a treat here as many wetland birds can be spotted from the hides here.

6. Grovely Woods
Just outside Wilton, approximately 3 miles from Salisbury is Grovely Woods. A walk which begins in Wilton can be seen on the following downloadable Salisbury and Wilton Walking Map. This walk is particularly spectacular during May when the bluebells are usually on display.

7. The Clarendon Way
Beginning in Laverstock, on the east side of Salisbury, the Clarendon Way can be taken all the way to Winchester. Or, enjoy shorter walks along this long distance path.

8. The Woodford Valley
North of Salisbury along the River Avon lies the Woodford Valley. Discover pretty thatched cottages amongst beautiful countryside.

9. The Avon Valley Path
Pick up the Avon Valley Path. This long-distance walk runs from Salisbury to the mouth of the Avon at Christchurch. Walk the entire path or walk sections.

10. Avon Valley Nature Reserve
Walk along boardwalks beside the River Avon and see if you can spot kingfishers and other wildlife. Pick this walk up at Five Rivers Community Campus.
Find out more about walking in Salisbury by visiting our walking page.
Tags: Top 10 Places To Walk in Salisbury