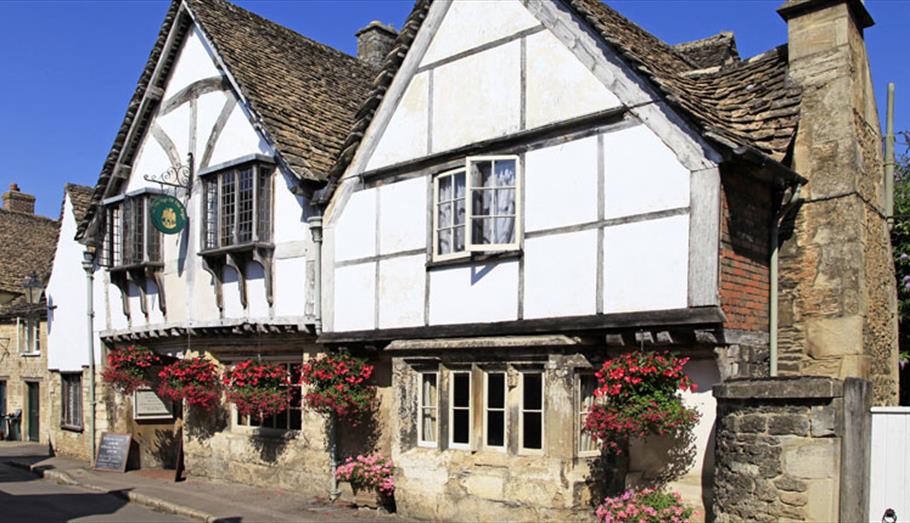 Disabled Access in Wiltshire
Wiltshire's countryside, towns and villages are there for all to enjoy, including disabled visitors and those with specific access needs. Our website provides detailed information on things to do, places to stay and ways to plan how to get to Wiltshire.
Places to visit
Arundells, Salisbury
Nearly all of Arundells is on the level ground floor and there is a ramp available to put up to the front door for wheelchair users. The rooms upstairs are unavailable for wheelchair users but there are pictures in albums downstairs illustrating the upstairs and other interesting points about the house. The Exhibition Room is available at ground level, as is the garden with a hardened wheelchair path through the gravel driveway.
Avebury
Details of accessibility at Avebury Stone Circle, Manor and Gardens can be found on the National Trust's website.
Bowood House and Gardens
Bowood welcomes people with disabilities and offers half price admissions for visitors with disabilities and their carers/assistants. Working Assistance Dogs are also welcome. Please note that wheelchair access to remote areas of the park can be limited as there are some paths with fairly steep gradients. The ground floor of Bowood House is fully accessible to wheelchair users, however the upper floors and exhibition rooms are only accessible by stairs. Wheelchair accessible toilets are available inside the Treehouse Café and inside Bowood House.

Designated parking is available and wheelchairs can be borrowed, subject to availability. Visitors to the House may be allowed to drive to a set off point adjacent to Bowood House upon request. Please note that for safety and security reasons we would request to hold your car keys until departure.
Calne Heritage Centre
Disabled access and toilet facilities are available.
Iford Manor – the Peto Garden
The Peto Garden contains many steep, narrow and uneven paths, as well as long flights of steps without handrails. Whilst this is very much part of the garden's charm and design, we recommend that those with accessibility needs call ahead of their visit on 01225 863146.
Kennet & Avon Canal – Barbara McLellan Boat
The MV Barbara McLellan operating out of Bradford on Avon is fitted with a lift so can accommodate visitors with disabilities. The boat can take up to two standard wheelchairs per trip. A third wheelchair may be taken on-board at the Skipper's discretion depending on the number of passengers and prevailing weather conditions.
Lacock Abbey, Village and Fox Talbot Museum
Lacock's accessibility information can all be found on the National Trust's website.
Visitors with disabilities can be dropped directly at the entrance and most of the garden, with the exception of the Dell, is accessible to disabled visitors using the gravel paths. There is a disabled located in the Coffee Grove Café garden and a wheelchair available to use.
Longleat
Longleat is a leading attraction with a drive-through safari, offering visitors the chance to get unbelievably close to some of the stars of the animal kingdom in the comfort of your own car. Alternatively, you can pre-book the Safari Bus which is wheelchair accessible (limited capacity). Longleat also welcome wheelchair users on board the Longleat Railway and Jungle Cruise boat.
Longleat House is widely considered one of the finest examples of Elizabethan architecture in Britain. Access for wheelchair users is via the rear entrance where a member of staff can be requested in one of the shops to guide and operate the lift.
Longleat endeavour to ensure that those with accessible requirements enjoy the easiest and most relaxing day possible. With this in mind, there are accessible toilets throughout, including a fully accessible toilet with hoist and height adjustable bed in the Main Park, designated car parking spaces for blue badge holders and the option to pre-book a limited number of wheelchairs to use on site. They also offer concessionary rates for blue badge holders and their careers. For full details when planning your visit to Longleat, please refer to Longleat's website for the most up to date information.
Details of accessibility for both Lydiard Park and House can be found on their website.
Merchant's House
Stair lift from ground floor of the Merchant's House to the first floor.
Mompesson House
An access statement for Mompesson House can be downloaded from the National Trust website.
The museum galleries are all wheelchair accessible. Disabled toilets are available at the library opposite.
Old Sarum
English Heritage have detailed information available for visitors with disabilities to Old Sarum on their website.
Old Wardour Castle
English Heritage have detailed information available for visitors with disabilities on their website.
REME Museum
REME Museum is wheelchair accessable throughout the museum. Full details of REME Museum's accessibility can be found here.
Details of Roves Farm's accessibility and information for carers can be found here.
Salisbury Cathedral and Magna Carta
Ramp access throughout the Cathedral floor, Cathedral shop and Refectory Restaurant
Automatic doors
2 x disabled washrooms within the Cathedral + 1 x disabled public washroom (Bell tower tea room when it opens)
Allocated disabled parking (charged at £6/day)
Model of Cathedral and audio recording for the visually impaired
Hearing/induction loop for services/concerts/lectures
More detailed information and our accessibility statement are available here
http://www.salisburycathedral.org.uk/visit-plan-your-visit/accessibility
The Salisbury Museum
The Salisbury Museum has detailed information on its facilities for people with disabilities on its website.
St Peter's Church, Marlborough
Full disabled access to all parts of the ground floor of the church and a disabled toilet.
Stonehenge
English Heritage have detailed information available for visitors with disabilities on their website.
The Stonehenge Tour
The Stonehenge Tour bus has a low floor and is wheelchair accessible. There is space for one wheelchair per bus.
Studley Grange Butterfly World and Craft Village
All areas within the Butterfly World and the Craft Village are accessible by wheelchair. Their carers' policy can be found here.
Swindon and Cricklade Railway
The car park and main circulating areas are all flat ground. Swindon and Cricklade Railway has wheelchair accessible toilets at Blunsdon and Hayes Knoll. There are ramps to station platforms, cafe, and shop. Trains are accessible by ramps to the guard's area. We also have a wheelchair accessible coach which is available depending on operational circumstances. Because mobility scooters come in many styles, weights and sizes, we are unable to guarantee access for all models.
Wilton House
Wilton House welcomes disabled visitors and those with special needs. The following summary gives general details of what is available to help you enjoy the House and Grounds.
We recommend that you telephone in advance of your visit to discuss any particular requirements – 01722 764728 or email: tourism@wiltonhouse.com
Dropping off point close to Admissions
Dedicated parking area in Visitor Car Park
Wheelchairs available on loan from Admissions
Large print guide available from Admissions
Red Towel Scheme for visually impaired visitors
Certain items in the Collection may be handled by visitors with visual impairment
Assistance dogs allowed into the House and Grounds
Free admission for companions accompanying disabled visitors
Sensory experience in the gardens with scented plants, fountains, birdsong and the Whispering Seat
We welcome visitors with mental impairment, either individually or as a pre-booked group with appropriate adult companions. Our Education co-ordinator is happy to advise on how best such groups can enjoy their visit to Wilton House
Our Café can provide for the more common dietary requirements and we recommend that you telephone them in advance of your visit to discuss any particular requirements – enquiries@ministryoffoodhampshire.co.uk 01725 519403.
Want to know more?
For more ideas contact Tourism for All on 0845 124 9971.
Within Salisbury a Shopmobility scheme runs for people with temporary or permanent mobility difficulties. Members of the scheme can hire vehicles and walking aids that allow them access to the shops and facilities that Salisbury offers. For more details contact 01722 328068 or email shopmobility@salisburycitycouncil.gov.uk