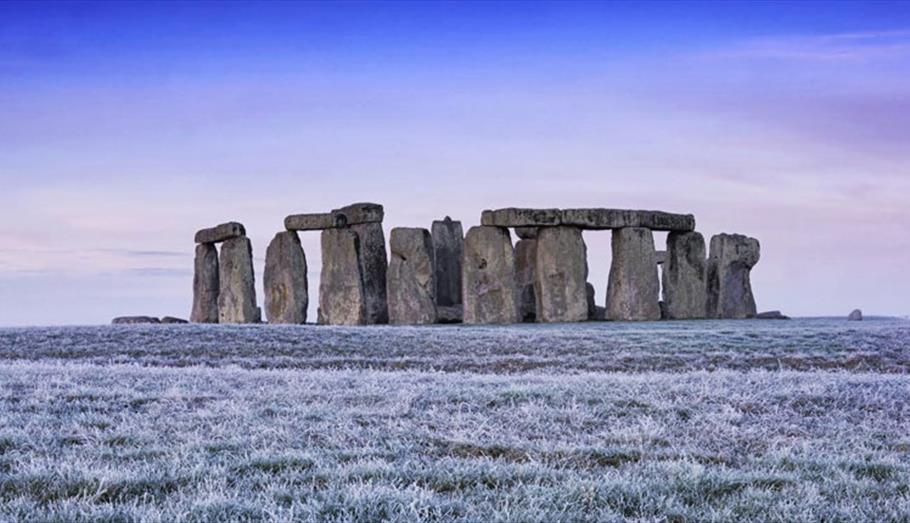 Book a Wiltshire Tour
VisitWiltshire and partners are now offering bookable specialist tours for domestic and international travel trade.
Please see contact details below to discuss your requirements and to book.
History and Heritage Tours
The Salisbury, Stonehenge and Avebury Tour - This one-day tour includes visits to Salisbury Cathedrall and the World Heritage Site of Stonehenge and Avebury. You will see the Alton Barnes White Horse, West Kennet Long Barrow and Silbury Hill. It will include entrance fee to Stonehenge, bottled water, driver/guide, live commentary and transport in air-conditioned vehicles. Accommodation, collection from and/or return to London available – please call 01722 333333 for details. Find out more and book at www.visitwiltshire.co.uk/shop
Stonehenge – the full story
Discover the full story of Stonehenge by combining visit to Wiltshire's nationally important museums. See stunning galleries at Salisbury Museum and the Wiltshire Museum featuring the Amesbury Archer and Bush Barrow gold. Full day package could include 1-hour tour of Wiltshire Museum with Museum Director, lunch, and a 1-hour tour of The Salisbury Museum. Wiltshire Museum and Directors VIP Walking Tour through Stonehenge landscape are also available. Please contact David Dawson david.dawson@wiltshiremuseum.org.uk 01380 727369 to find out more and book.
Garden Tours

Bowood - Private Walled Garden Tour
For an intimate insight into the history and beauty of these award-winning gardens you can take a guided tour of Lord and Lady Lansdowne's four-acre Private Walled Garden. Guests can enjoy the outstanding formal borders, the picking garden, glass houses and kitchen garden that provides fresh fruit and vegetables for the Bowood Hotel and House Restaurant. Please note that this tour requires walking. Package includes: • Tea and coffee on arrival • Approximately 60-minute Private Walled Garden tour • Two-course lunch in The Stables restaurant. Trade price available on request. Book now direct with Bowood on 01249 810961 houseandgardens@bowood.org
Specialist Tours

Salisbury Cathedral's Work Yard Tours - Salisbury Cathedral Works Yard is one of only nine Anglican Cathedral Works Yards in the UK, and the only one equipped to undertake every process on site from quarried block to final fixing. The Cathedral stonemasons practice heritage skills that date back centuries, using tools very much like those used in medieval times. We can now open up the yard to the public (maximum 12 visitors). During this exciting tour a Work Yard Guide will show you the drawing office, where the templates are made for the stones and restoration is planned, the banker room where masons carve the stone and the two large saws used to cut down the huge quarry blocks. Trade price for bookings of 12+ available on request. To book your group please email groups@salcath.co.uk or call 01722 555120.


Longleat - Longleat House are offering two 45min - 1 hour tours. The Butlers & Housekeepers Tour will allow you to explore unseen areas, walking in the footsteps of butlers, maids, housekeepers and cooks from years gone by. The Scandalous History tour will take visitors through the heart of the House to visit an eye-opening selection of rooms and artefacts associated with compelling and salacious gossip through the ages. Prices available on request. Book now direct with Longleat on 01985 844328 groups@longleat.co.uk
---
If you would like to purchase a Wiltshire programme please take a look at the bookable Great West Way programmes via Official Tour Operators.
For further information on Wiltshire tours and/or itineraries please contact Florence Wallace.