Great West Way ®
Joining England's Iconic Destinations
The Great West Way® links London to Bristol, following the 125-mile route based on one of the first Great Roads commissioned by the Kings of England.
Along the Way you can uncover England for yourself, and experience England's story through your own eyes. Discover extraordinary attractions, twist and turn through historic and contemporary, cities and countryside. Explore by train, car, coach, boat, on foot or cycle. Immerse yourself in quintessential English countryside in Wiltshire. If you're a curious traveller searching for the real authentic England then discover the Great West Way.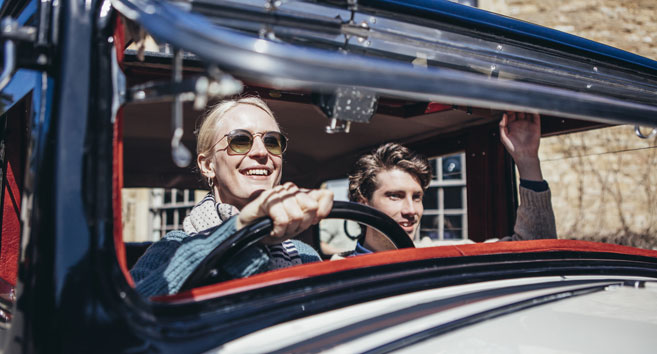 One quarter of the Great West Way runs through our beautiful county of Wiltshire. Along routes that bought druids to Stonehenge, drovers to market, pilgrims to Salisbury Cathedral. Travel across rolling down-land and beside historic waterways. Explore past white horse carvings that have watched over this ancient landscape for generations. Many of Wiltshire's timeless towns and villages are within easy reach of the Great West Way. Greet the peacocks as you stroll along Corsham. Discover England's oldest borough, Malmesbury. Browse stylish shops in the handsome former staging post of Marlborough. Visit the 'discovery' town of Calne where oxygen was first detected and traditional method of producing ham and bacon – the Wiltshire Cure – devised. The industrial revolution left a rich legacy in Wiltshire. Not least the Kennet & Avon Canal. Walk or cycle the towpath and take to the water with a kayak or paddleboard. Or relax aboard a traditional narrowboat. Explore the history of the woollen cloth production through textile – relate architecture in Trowbridge. Uncover evidence of Brunel's legacy at the Western Arches in Chippenham. Or pay a visit to the Grade II listed buildings of his former railway works in Swindon, which form a fascinating backdrop to modern-day attractions.
Much of the Great West Way's appeal lies in its enormous variety. Be transported to the hills of Tuscany as you stroll through the Italian-inspired Iford Manor Peto Garden. Channel your inner racing driver on a lap of Castle Combe Circuit. Or revisit the 1930s at Atwell-Wilson Motor Museum. Back in the great outdoors, wander The Ridgeway a route used since prehistoric times by travellers, herdsmen and soldiers. The 87-mile-long Ridgeway passes through ancient landscapes through downland, secluded valleys and woodland. Plus, see how many species of flora and fauna you can spot at the Wiltshire Wildlife Trust reserves of Blakehill Farm, Lower Moor Farm and Jones's Hill.
With beer gardens for summer and log fires in winter an authentic English pub experience is hard to beat. So, settle down at one of Wiltshire's many traditional inns. If your Great West Way adventure includes an overnight stay you can choose to check in at England's oldest hotel The Old Bell Hotel in Malmesbury, or enjoy a Wiltshire Farm Stay at Buttle Farm.
Great West Way Discoverer Pass
If you're travelling by train, you can now travel using a Great West Way Discoverer Pass! Make sure you check train times before you travel!
Must dos on the Great West Way in Wiltshire
Explore Filming Locations
Movie and TV fans will love places like Lacock (Harry Potter and Downton Abbey), Corsham (Poldark), Castle Combe (War Horse and Dr Dolittle) and Stonehenge (Transformers)
Along the Way
If you're travelling by train the contemporary cool of Bristol is just a stones throw away from North West Wiltshire, offering urban innovation, green living, street art and a legendary music scene.
Food and Drink Along the Way
Pub lunches on the Kennet & Avon Canal followed by a walk discovering the restored waterway
Tasting beer, wine and gin and the many breweries, vineyards and distilleries such as Wadworth Brewery and Bombay Sapphire just on the wiltshire borders
Finding and tasting local produce at a foodie market in one of the towns and villages
A five-star afternoon tea at Whatley Manor to refresh your soul before taking on the next adventure.
Find out more on the Great West Way website here.