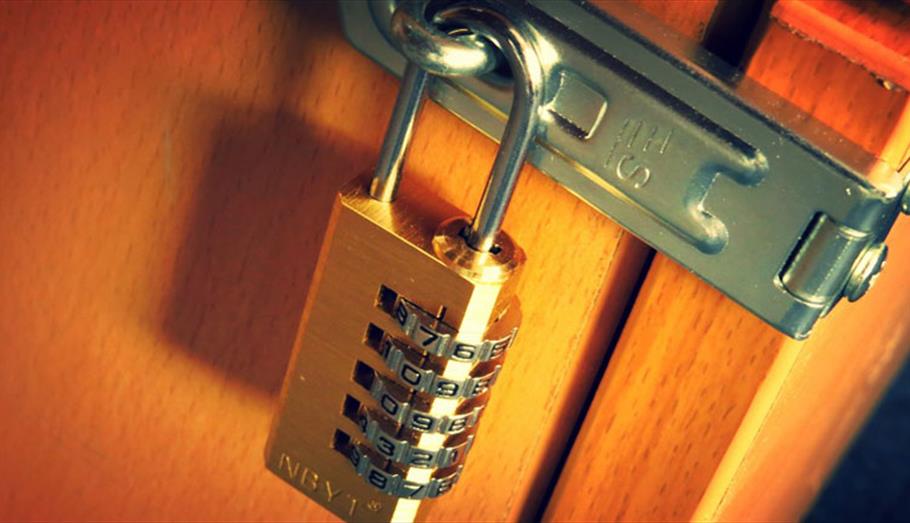 Escape Rooms in Wiltshire
As we move towards the summer, businesses across Wiltshire are reopening in line with the government's roadmap – making now the ideal time to book your Wiltshire holiday! See the roadmap of Wiltshire's reopening for full details of what you can expect.
Whilst we are endeavouring to keep all information on the website up to date, we would advise you to check directly with the relevant venue for the most up to date information.
One of the latest crazes to sweep the nation is escape rooms. Here in Wiltshire, we have three of these escape rooms that have opened up and are set to challenge the inquisitive amongst you.
What is an escape room?
An escape room is an adventure game whereby players are locked inside a room for a set amount of time (usually 60 minutes) and have to use elements of the room to solve the puzzles to make their escape. They are often based on concepts from video games and originated initially in Japan before their popularity spread worldwide. Think along the lines of the Crystal Maze and you'll get the idea.
Where are the escape rooms in Wiltshire?
There are two escape rooms in Salisbury: Salisbury Escape Room and Live Escape Salisbury, and one in Swindon Co-Decode Live Escape Rooms.

Each of the escape rooms has a different theme. Salisbury Escape Room has previously had a Magna Carta theme (read our blog here on our visit), a Murder at the Museum theme and now a new theme Wessex Cold Case unit!

Live Escape Salisbury have a SPECTRE-based theme including special effects and some unique puzzles to test you and your team to the limit.
Co-Decode Live Escape transports you to a fictitious universe set at the beginning of the 20th century where renowned archaeologist, Professor Oldervik Dunstan, has disappeared.
What type of people can take part in an escape room?
Depending on the escape room in question, they can cater for a variety of groups whether it's a gathering of friends for a birthday party, a stag or hen do or even a team building event.

Generally speaking they aren't suitable for young children however older teenagers will enjoy the activities at Salisbury Escape Room as will accompanied children at Live Escape Salisbury and 16s and overs are allowed in the 11th Hour Escape Room.

Why not make a break of it and try and solve all three of our Wiltshire escape rooms over a few days? If you are looking for places to stay then don't forget to check out our accommodation pages of our website.
Number of results:
Number of results: 3
TripAdvisor Traveller Rating

880 reviews

Type

Type:

Activity Centre

Tripadvisor's #1 "Fun thing To Do" in Wiltshire. 

The only Escape Rooms created and built by UK detectives.


TripAdvisor Traveller Rating

206 reviews

Bring your team to Salisbury for the city's new real life gaming challenge.

TripAdvisor Traveller Rating

185 reviews

Co-Decode is Swindon's exciting and unique Live Escape Room venue.
Enter a highly themed room and try to complete all the challenges within 60 minutes.
Visit us for hand-crafted experiences, high player involvement and immersive gameplay!