When will the Christmas Lights be Switched on across Wiltshire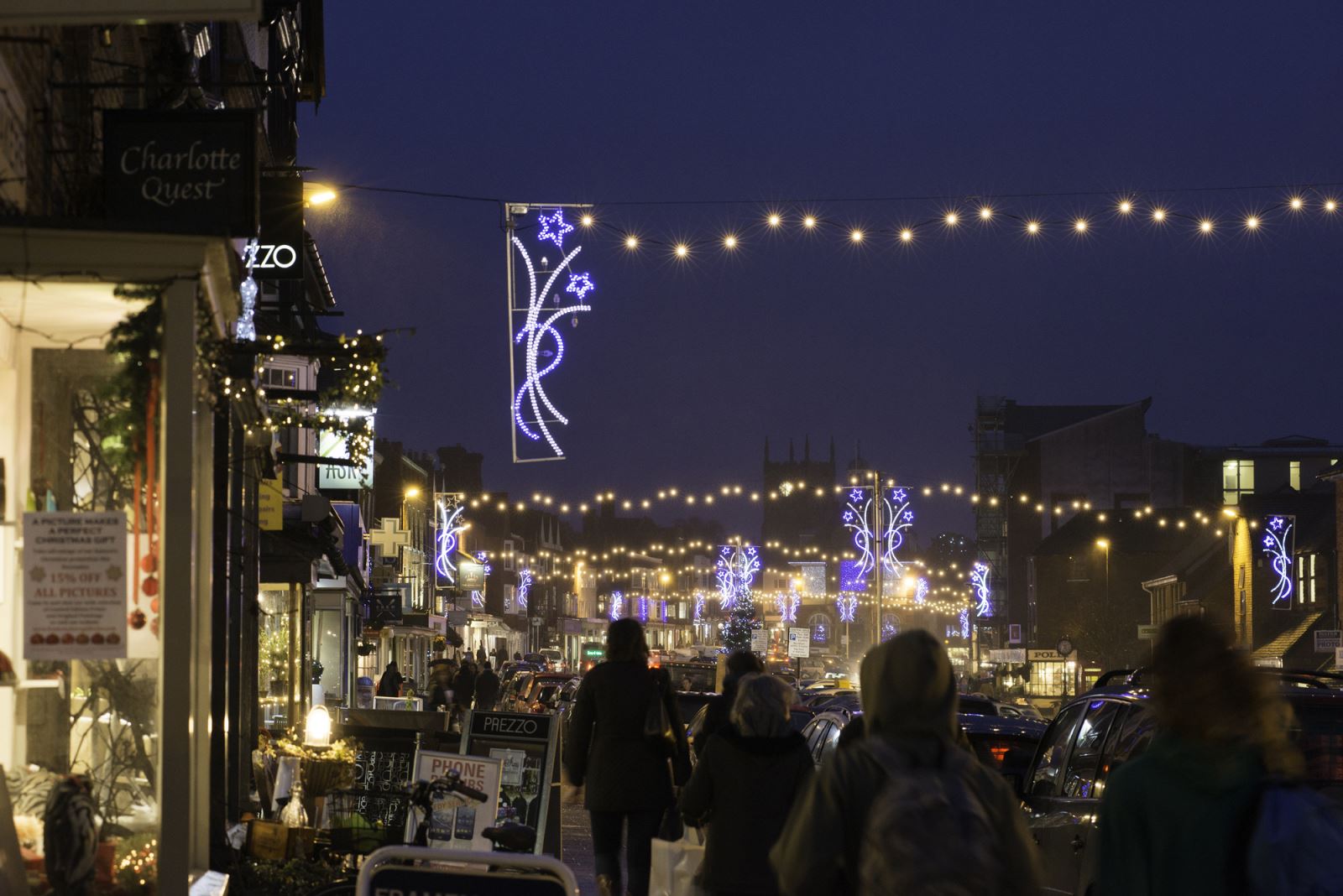 When will the Christmas lights be switched on in Salisbury, Trowbridge, Corsham, Marlborough, Warminster, Chippenham, Bradford on Avon, Swindon and Melksham this year?
Flicking the switch to turn on the Christmas lights and town decorations is a big event in many Wiltshire towns and villages. The whole family can get together and enjoy the festive magic of seeing the sparkling lights come to life, lighitng up the wintery night sky. While many of the festive light switch-on events in Wiltshire will not be taking place in 2020, the county will still be illuminated with beautiful decorations. And we will be listing details of the plans for the Christmas lights across Wiltshire below.
Have a look below and get in the festive spirit as Wiltshire lights up with sparkling, glorious Christmas decorations!
Find out what else is happening for Christmas in Wiltshire this year.
---
Bradford on Avon Christmas Lights 2020
This year, Bradford on Avon will be decorated with festive Christmas trees throughout the town. There will also be beautiful large Christmas trees in Westbury Garden, the Tithe Barn and Lamb Yard. Rather than the usual annual Christmas light switch-on event, the Bradford on Avon Christmas lights in Bradford on Avon will automatically turn on at dusk from Friday 27 November.
---
Devizes Christmas Lights 2020
This year, Devizes will be hosting Window Wanderland - a magical walking trail to light up the streets of the town.
---
Malmesbury Christmas Lights
As usual, Malmesbury Town Council have arranged for the Christmas lights to go up in the town centre, and are planning to video the lights and decorated Christmas trees to livestream to Facebook. The lights will be switched on earlier than usual to add a little brightness and sparkle this winter.
---
Melksham Christmas Lights 2020
Melksham's Christmas Lights team have promised that Melksham will have a spectacular lights display this festive season, however the usual switch-on event will not be taking place.
---
Salisbury Christmas Lights 2020
Christmas in Salisbury traditionally begins with the much-loved light switch on event in the Market Place. This year, the launch event will not be taking place, however the city will still be beautifully dressed in twinkly lights throughtout the festive period, beginning on Saturday 21 November 2020. There will also be a trail of gorgeous Christmas trees across the city centre.
---
Swindon Christmas Lights 2020
This year, Swindon's Christmas Lights were launched with a virtual switch-on event. You can watch it here.
---
Trowbridge Christmas Lights 2020
While the usual Christmas lights switch-on and lantern parade will not be taking place in Trowbridge for Christmas 2020, there will still be a special virtual light switch-on event this year! On 28 November, enjoy magical lanterns, an online firework display and the start of the festive season with the Trowbridge Virtual Christmas Lights Switch-On 2020.
---
Westbury Christmas Lights 2020
The festive illumination of Westbury will kick off on Saturday 28 November 2020 with Westbury Virtual Christmas Celebrations, featuring music, dance, comedy and more.