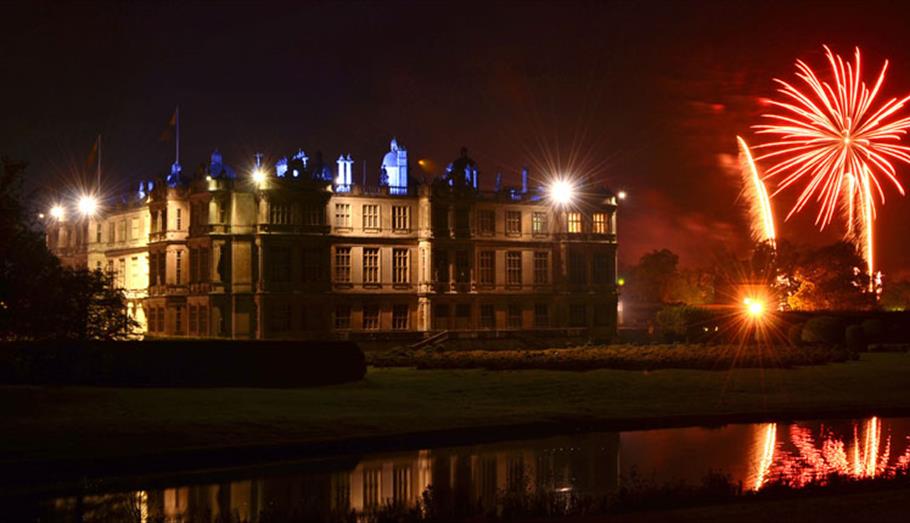 Firework Displays
Fireworks displays in Wiltshire
At various times during the year and especially around Bonfire Night you'll find the Wiltshire skies lit up with an array of colours from firework displays.
Bonfire night events
Celebrate Bonfire night and enjoy a firework display in a beautiful setting in Wiltshire.
Most of the firework displays across the county are geared up for families. Sometimes there are 'no big bangs' displays which are perfectly suited for families with small children or pets, plus there are lots of local annual displays that Wiltshire families return to year after year.
Displays take place in most of our bigger towns across the county including Salisbury, Chippenham, Cricklade, Malmesbury, Bradford on Avon and Calne. You can find details of these bonfire night activities at the bottom of this page.
Longleat Fireworks
Longleat is a beautiful setting for a fireworks display, and they often host firework displays in October or November. There is no firework display planned at Longleat for 2022.
Christmas fireworks events
All around the county at Christmas Light Switch on events there are usually fireworks displays getting you into the Christmas spirit. Sometimes you might even see a local celeb switch them on! Keep an eye out for these events when it gets closer to the time!
Summer fireworks nights
Details of fireworks events taking place in the summer montsh will be added below as and when we are made aware of them.
More details
Further details of firework events will be added as and when we are made aware of them. For more details on local displays please contact one of the tourist information centres.
If you are organising an event that is of interest to visitors to Wiltshire and would like it to be featured on the VisitWiltshire website please click here.
Number of results:
Number of results: 1
DOCA produce and curate some of the region's most spectacular events and festivals, bringing the local community and visitors alike, together for fun, celebration and festivity.

Dates

From:

3 July 2022

to

3 July 2022

From:

9 July 2022

to

9 July 2022

From:

27 Aug 2022

to

27 Aug 2022

From:

18 Nov 2022

to

19 Nov 2022