Escape the Everyday at the Hawk Conservancy Trust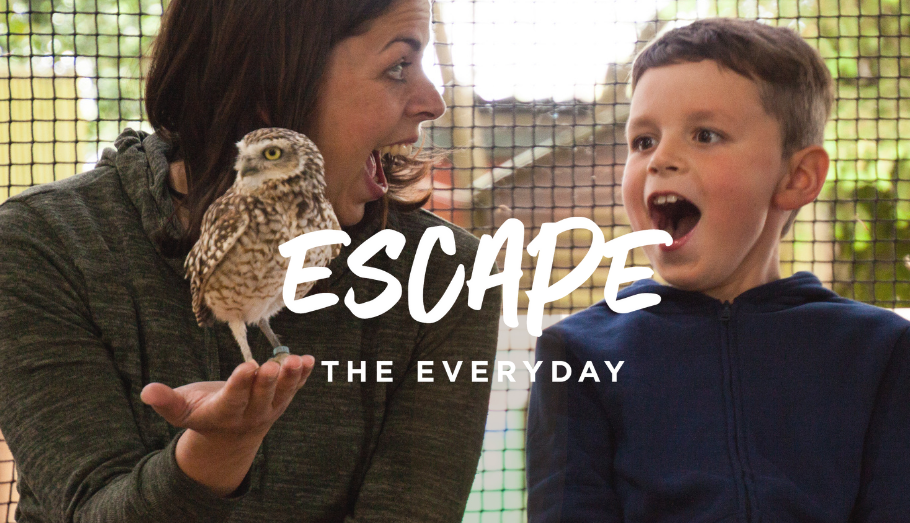 The Hawk Conservancy Trust is a full day out for all the family. Get the children outside and immersed in nature at this award-winning attraction!
With 22 acres of stunning woodland and wildflower meadow, the Trust is home to over 130 birds of prey and you can enjoy a true nature adrenaline rush as you watch some of the most inspiring bird flying displays in the world! You can discover and learn about majestic birds of prey including hawks, eagles, owls and falcons. Based 20 minutes from Stonehenge, the Hawk Conservancy Trust is consistently rated as a five star attraction on TripAdvisor. Children can blow off some steam as they explore the park and bird of prey themed playground, and young adventurers can have a go at the giant Top Trumps activity trail (free as part of a day visit).
Don't miss the three displays: 'Wings of Africa' is up first where you can witness Northern Bald Ibis and Storks fly elegantly alongside owls, vultures and kites. You'll experience the Savannah with the dramatic impact of a bushfire and African rainstorm. In the afternoon, encounter some of the bigger birds as they swoop and glide effortlessly across the seven acre chalk downland wildflower meadow in the 'Valley of the Eagles' display. And finish the afternoon with the more intimate 'Woodland Owls' display where these beautiful birds will showcase their amazing silent flying and may even come and sit next to you during the demonstration!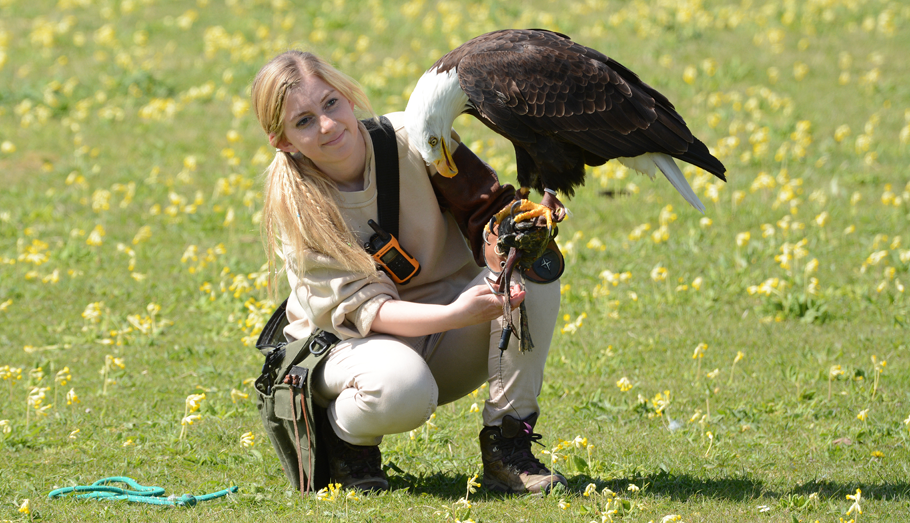 You can also take a sneaky peak through the windows of the National Bird of Prey Hospital™ where the Trust can receive and treat up to 200 sick, injured or orphaned birds of prey each year.
To make your day extra special, book a sumptuous afternoon tea in Feathers Restaurant. Or perhaps you'd prefer a 'Meet the Burrowers VIP Encounter' (pictured top). Book this add-on experience to come face to face with cute and curious Burrowing Owls in a delightful half-hour experience that will take you inside the 'burrow' where the Trust's team of adorable owls will fly, hover, walk and run around you. They'll delight as they show off their unusual burrowing behaviour, diving in and out of their tunnels. You'll get a great view as they land and hop between you, they may even use you as a perch!
Bring the family to the Hawk Conservancy Trust for a day in the country; to have fun, to learn, to be inspired and to be amazed. The site is fully accessible with Feathers Restaurant and the Trust Shop onsite.
Find out more on the Hawk Conservancy Trust website and start planning your visit.