Escape the ordinary, shop the extraordinary
This summer is all about getting out and about, doing the things we haven't been able to do for the last year. Reconnecting with friends and family, rediscovering the places we know and love, and reawakening our curiosity. We need to find the right space to meet, eat and shop where we can feel totally relaxed and comfortable.
Fisherton Mill Gallery and Café, the jewel in Salisbury's crown of independent shops, provides an ideal place to escape the crowds but keep the fun. An airy and spacious converted Victorian grain mill, this iconic setting has ample room to browse, shop and eat in a unique atmosphere while the outside sunny courtyard offers an al fresco continental ambience.
There are always some mouth-watering treats on offer from multi award-winning chef and proprietor Michael Fox. Having spent many hours during the lockdown trying out new recipes for delicious lunches and homemade cakes, the menu features both exciting ideas with seasonal ingredients as well as old favourites. Recently refurbished and with a new barista coffee bar the menu changes every three weeks and is designed to suit all tastes.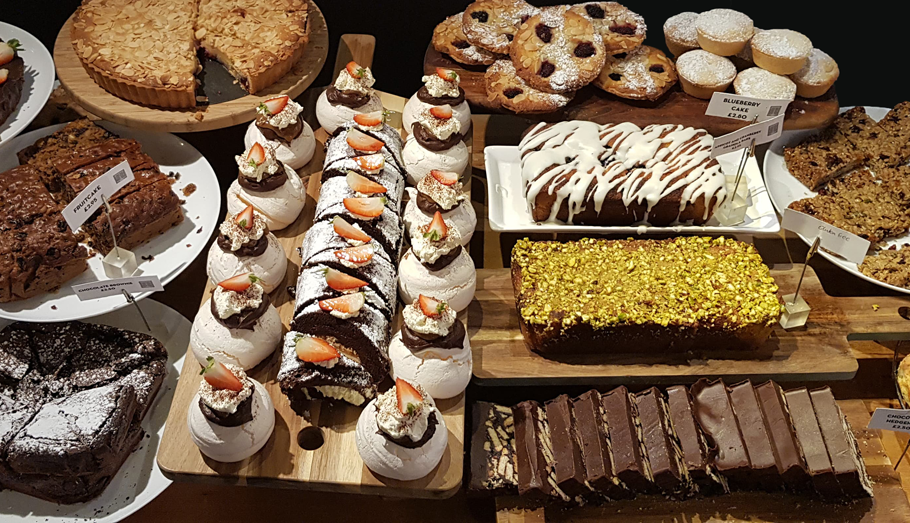 The courtyard has a number of enticing independent shops which, together with the Mill Gallery and the upstairs individual studios, offer a huge selection of artisan crafts, jewellery and homewares to tempt the discerning buyer. You can decorate your home in style and find the perfect present at Fisherton Mill.
The focus is on premium quality and craftsmanship with the majority of items featuring design flair married to traditional skills. The large Gallery gift shop is deliberately diverse and complemented by the carefully curated The Artisan Studio located in the archway entrance. Here Murano glassware and original jewellery nestles side by side with quality leather goods and ceramics.
Wander upstairs to visit the creative studios. There you will discover three artists at work, personalised jewellery from Mhoho and original print fashion from Art Labs Design. Buy a print in the Gallery and get it expertly framed at Fisherton Framing in the Courtyard.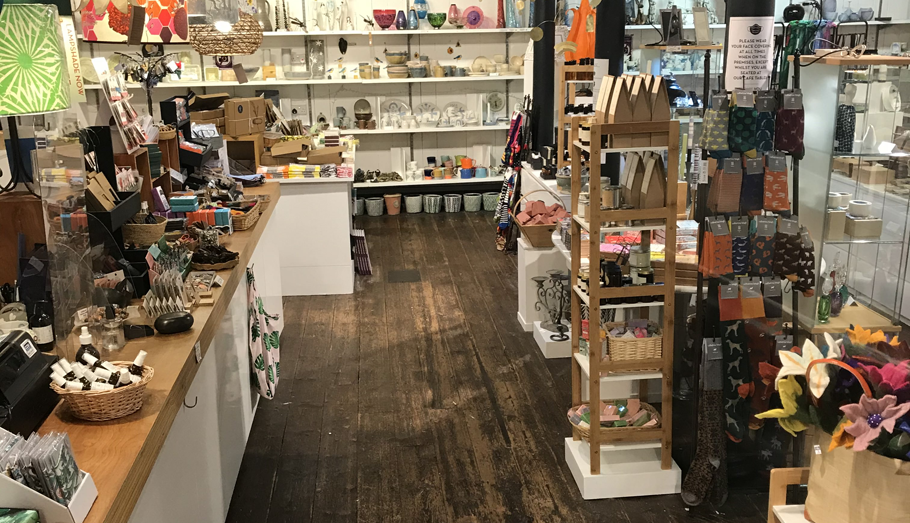 For those interested in learning new craft skills why not check out Fisherton Mill's fantastic workshop programme. The Blue Pumpkin Studio, situated in the courtyard, is a calligraphy specialist also offering courses. If you love knitting then there is no better place to buy quality natural fibre yarn than Born to Knit while The History Bookshop is a treasure trove offering any browser unexpected delights.
Fisherton Mill also boasts the largest independent art gallery in the South West with regular exhibitions from local artists. On show this summer are Louise Luton's captivating animal paintings followed by Nick Andrew's studies of the Wylye Valley's water-meadows, lakes, forest and the river. The summer Exhibition will be RE-Create which features an eclectic mix of artworks made from recycled and upcycled materials.
Only a few minutes walk from the Central car park and station Fisherton Mill is open 10am-5pm Monday to Saturday.