Itinerary Planner
Products in this Suggested Itinerary
Discover Devizes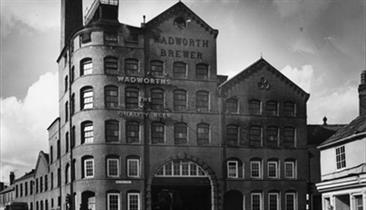 Morning - At Wadworth Brewery Visitor Centre you can take a tour of the brewery, learn about the traditional methods of brewing, sign writing and sample some ales.
Lunch - Devizes
Afternoon - Visit Wiltshire Museum with its new Saxon Gallery and gold from the time of Stonehenge. Make time to explore the town with its many independent, family run shops, or enjoy a leisurely barge trip on the Kennet & Avon Canal. Don't miss the flight of 29 consecutive locks at Caen Hill, on the edge of the town.
Create a personalised itinerary (This will replace all items in your planner)
Product Information
Discover gold from the time of Stonehenge, find out more about ancient Wiltshire, including the Stonehenge and Avebury World Heritage Site. Plus displays and exhibitions exploring the history of Wiltshire from earliest times to the present.
Itinerary Distances
From
To
Distance * (metric)
Wadworth Brewery Visitor Centre

(51.35408,-1.99836)

Wiltshire Museum

(51.34981,-1.99337)

0.53
Total Distance *
0.53 miles
Estimated Journey Time
1 minutes
* Approximate distance by road
Create a personalised itinerary (This will replace all items in your planner)