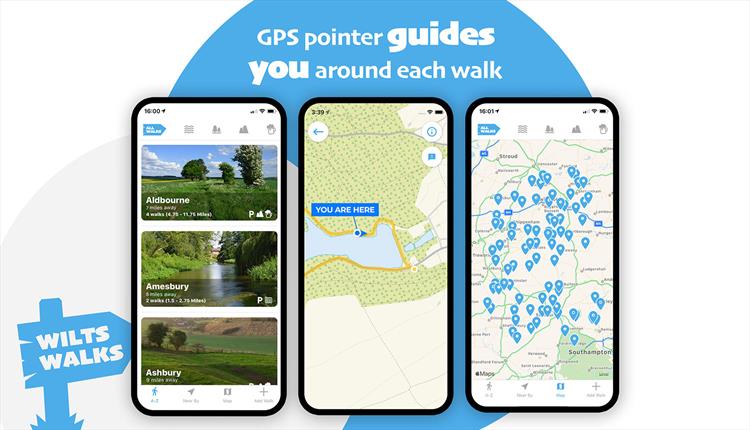 About
Wiltshire Walks app
The 'Wiltshire Walks' app is now available for iPhone and Android and includes over 150 GPS guided walking routes in and around Wiltshire. The app can be downloaded by simply searching for 'Wiltshire Walks' on the app stores or by visiting the website.

• 150+ beautiful walking routes in and around Wiltshire on the app
• The GPS pointer shows your position and location as you walk around each route
• Just like sat-nav, but for footpaths
• Works completely offline (no internet signal required when walking)
• Lots of different walk options for all abilities across the county
• Filter the walks by woodland, waterside, hillwalking and pub walk
• Integration with phone's map to get directions directly to the walk's start point
Over 15,000 users have downloaded the Wiltshire walks app already.
User Feedback
This is very much a community driven app and even though we now have over 150 walking routes, we want to find more. We are encouraging people to email in their favourite walks around the county to wiltshire@localwalks.co.uk. We will research any suggestions and potentially add them to the app in a future update.
The Facebook Community
The app has a vibrant and active facebook page that has over 11,000 followers across Wiltshire. We post lots of photos and walk information on this page and engage with the community to get photos and walk suggestions sent into us.
Facilities
Establishment Features
Self guided walks/cycle rides
Key Features
Families
In countryside
In town/city centre
Map & Directions
TripAdvisor