Itinerary Planner
Products in this Suggested Itinerary
Automobiles and Aviation 2 Day Itinerary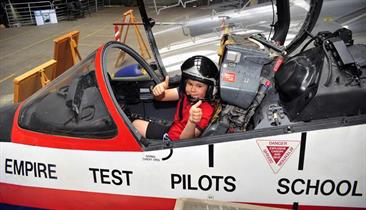 Day 1
Morning - Begin the day at Atwell-Wilson Motor Museum in the charming town of Calne where you'll find cars from the 1920s onwards, as well as motorcycles, mopeds and much more. Then start your journey south west towards Salisbury.
Lunch - Devizes or Avebury
Afternoon - Continue on to Boscombe Down Aviation Collection, a working museum in historic World War One hangars on Old Sarum Airfield, near Salisbury.
Overnight - Salisbury
Day 2
If you would like to extend your stay, why not visit the Fleet Air Arm Museum near Yeovil - Europe's largest naval aviation museum with four exhibition halls, over ninety aircraft and over 2 million records and 30,000 artefacts.
Create a personalised itinerary (This will replace all items in your planner)
Product Information
Motor museum with vintage, post-vintage and classic cars, including American models. The Museum also houses an impressive collection of Lorries, Motorcycles, Mopeds, Push bikes, a large selection of vehicle manuals and other archive material.

Collection of aircraft, cockpits, replicas and models weapons and trials equipment to show the story of flight and flight test in the UK.

The cockpits are mostly open and you can sit in and use the controls.
Itinerary Distances
From
To
Distance * (metric)
Atwell-Wilson Motor Museum

(51.42425,-1.99472)

Boscombe Down Aviation Collection

(51.09917,-1.78575)

35.11
Total Distance *
35.1 miles
Estimated Journey Time
1.13 hours
* Approximate distance by road
Create a personalised itinerary (This will replace all items in your planner)